Ambulatory Training at Midtown Clinic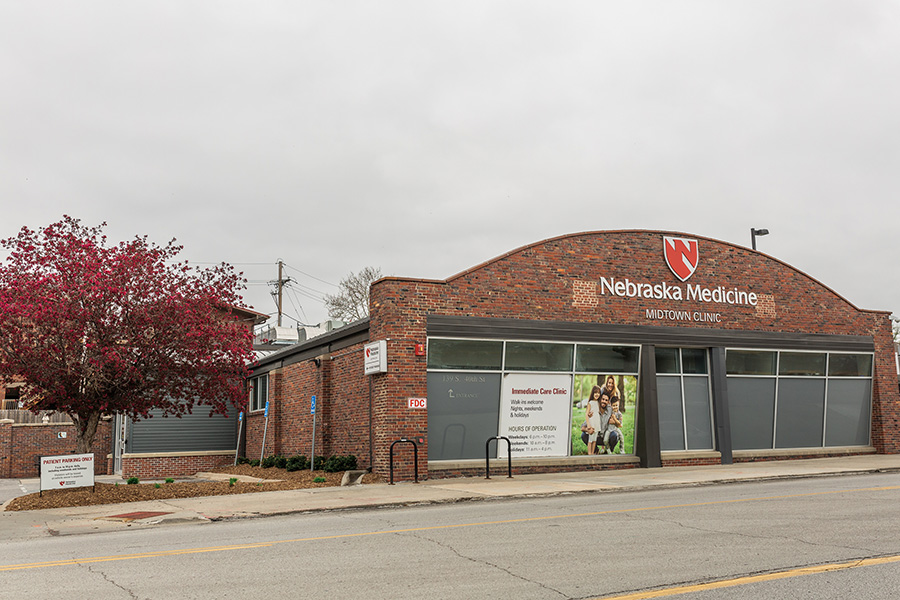 Midtown Clinic is within walking distance of the main UNMC campus.
Midtown Clinic is the UNMC Internal Medicine Residency Program's home for resident continuity clinic training.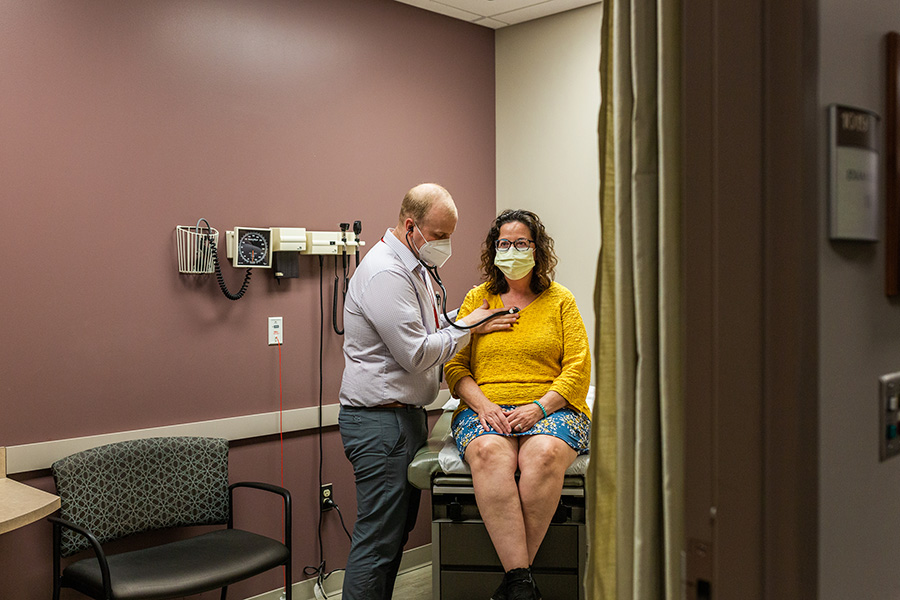 Midtown Clinic is run by UNMC residents.
Midtown Clinic lends itself to collaboration among faculty, staff and residents.
Resources on site include: social work, pharmacy, behavioral health, phlebotomy, and general radiology.
Nebraska Medicine's Midtown Clinic is our home for resident continuity clinic training. The Midtown Board of Directors is made up of select residents, who meet regularly to discuss clinic happenings, institutional goals, and patient and resident feedback so that we can continue to improve. 
The clinic is located within walking distance to the main UNMC campus and resources on-site include:
Social work
Pharmacy
Behavioral health
Phlebotomy
General radiology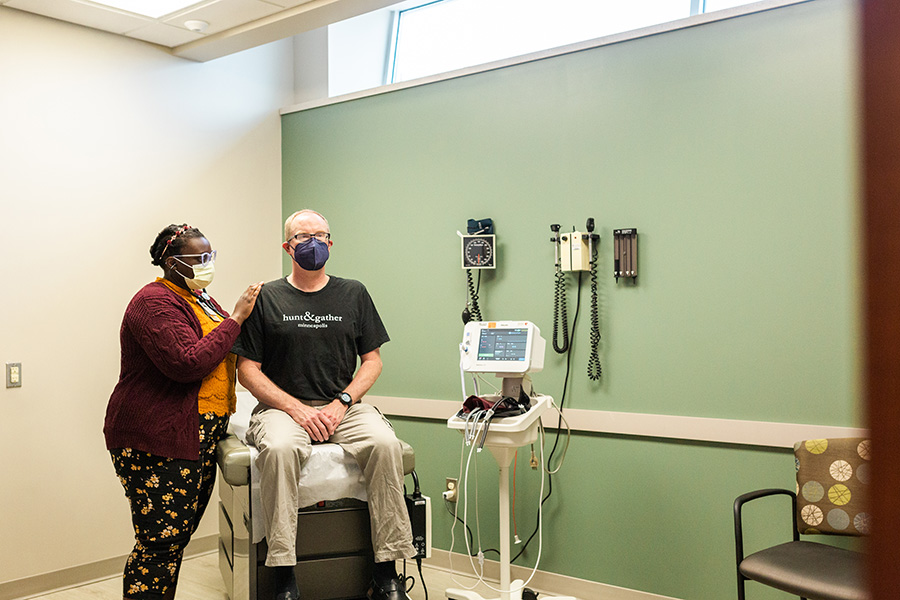 Midtown Clinic is a resident-run, Patient-Centered Medical Home designed to accomplish three main goals: patient care, resident education, and ambulatory scholarship.
"Hybrid" Clinic Model
The clinic structure at Midtown Clinic combines the best parts of both "x+y" and traditional models: Full clinic day every other week; Protected clinic day free from inpatient responsibilities; Adjusted scheduling with fewer clinics during busier rotations; Preserved flexibility in vacation requests; Patient and preceptor continuity. A sample month-long pulmonary schedule might look like:
| Day | Week 1 | Week 2 | Week 3 | Week 4 |
| --- | --- | --- | --- | --- |
| Monday | Pulm Consult | Pulm Consult | Pulm Consult | Vacation |
| Tuesday | Pulm Consult | Pulm Consult | Pulm Consult | Vacation |
| Wednesday | Clinic Day | Pulm Consult | Clinic Day | Vacation |
| Thursday | Pulm Consult | Pulm Consult | Pulm Consult | Vacation |
| Friday | Pulm Consult | Pulm Consult | Pulm Consult | Vacation |
| Saturday | Pulm Consult | Pulm Consult | Pulm Consult | Vacation |
| Sunday | Pulm Consult | Pulm Consult | Pulm Consult | Vacation |