Goals and Objectives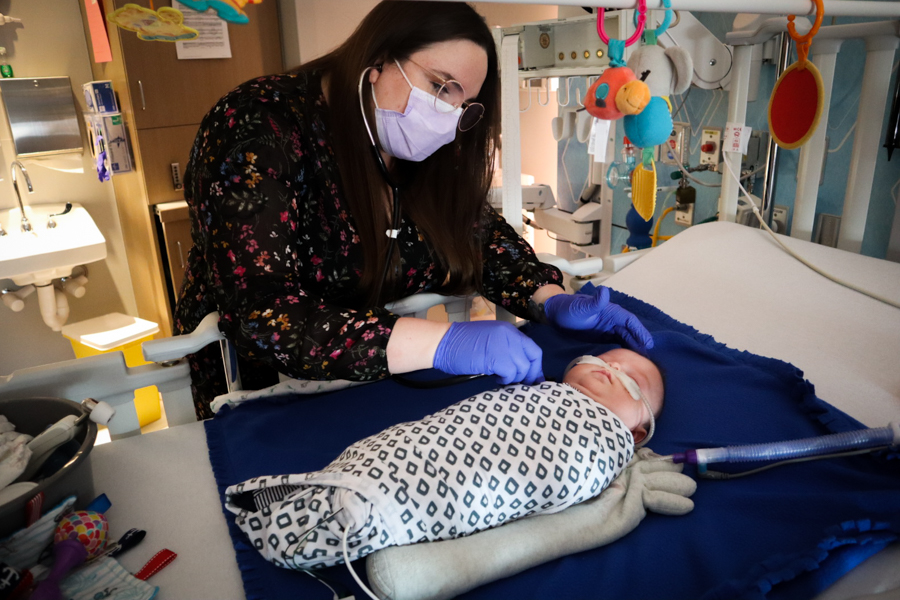 At the University of Nebraska Medical Center and Children's Hospital & Medical Center, the neonatology fellowship training program's goal is to prepare and train competent academic neonatologists capable of practicing high quality neonatology at all levels.  
Objectives:
At the completion of a three-year fellowship, fellows will: 
Understand the physiology of the neonate of the fetus and newborn. 

 

Assess, diagnose and manage problems of the neonate.

 

Identify the high-risk pregnancy and familiars with methods to evaluate fetal well-being and maturation. 

 

Experience and practice neonatal critical care, including, but not be limited to: techniques of neonatal resuscitation, venous and arterial access, evacuation of air leaks, endotracheal intubation, preparation for transport, ventilator support, continuous monitoring, temperature control, and nutritional support. 

 

Apply their educational training skills to instruct others in neonatology. 

 

Develop and engage in scholarly projects by formulating hypotheses, explore, gather and analyze data.

 

Become fully qualified for sub-board certification in Neonatal-Perinatal Medicine for the American Board of Pediatrics.