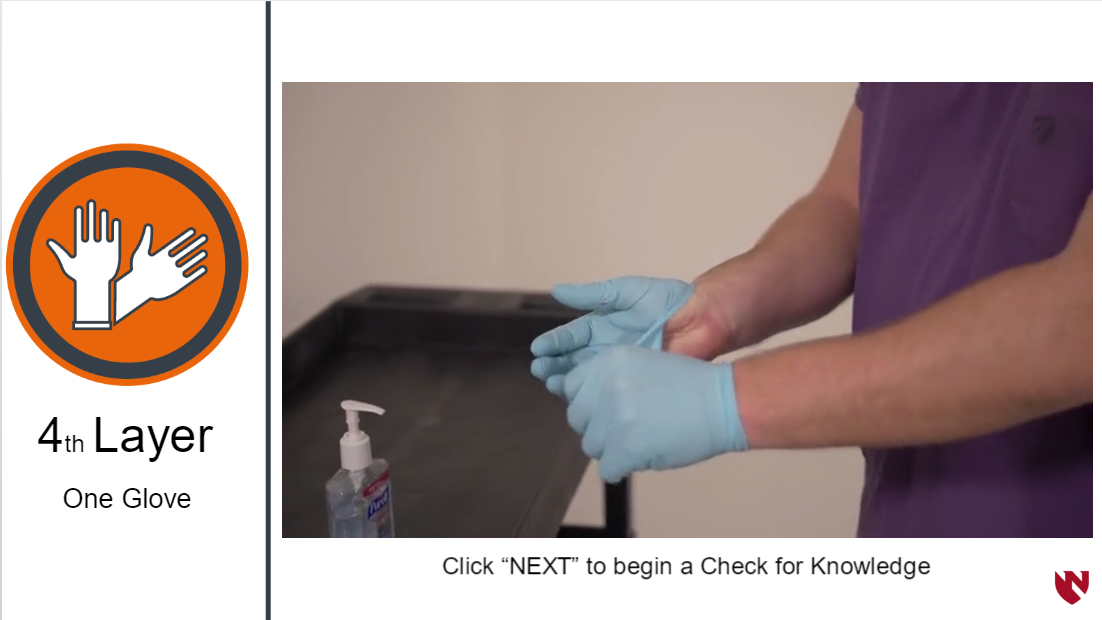 Some modules require Adobe Flash Player to display video and animated content correctly.
Managing Highly Hazardous Communicable Diseases: Demonstrating Personal Protective Equipment (PPE)
Learners will be able to identify basic items of personal protective equipment and learn how to don and doff in the order recommended by CDC.
Format: E-Learning Module
Development Date: April 11, 2019
Discipline: Interdisciplinary
---
Permission:
This content is
available for faculty
to use in their course. To show a link to this content,
please complete the form
below
.