From The Director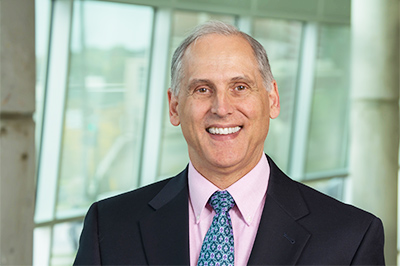 We provide superior training for fellows in Pulmonary Diseases and Critical Care Medicine, preparing them to excel in an academic environment or in clinical practice.
The Pulmonary and Critical Care Medicine Fellowship Program at the University of Nebraska encompasses three years and integrates strong clinical training, dedicated time for scholarly activity and an interactive educational environment.
Clinical training occurs at Nebraska Medicine and the Omaha VA Medical Center during the first year, and primarily at Nebraska Medicine in the second and third years. At the completion of the three-year fellowship, the fellow will have completed at least 12 months of clinical pulmonology and 12 months of critical care rotations. Additional clinical experiences include a weekly continuity clinic throughout the three years and critical care night float rotations.
Unique experiences available for fellows in our program include training in the Nebraska Biocontainment Unit for preparation in the event it is activated for the treatment of emerging infectious diseases around the globe.
Through a multitude of elective rotations, the fellows can design their training for specific clinical practice, clinical education or focus on scholarly activity. As trainees' clinical experience increases, the fellows are given commensurate responsibility for running the Pulmonary and Critical Care services but are always under the supervision of a faculty member.
The first year of fellowship includes a month of orientation, 10-12 weeks of Pulmonary Consults at UNMC and 4-6 weeks each of Pulmonary Consults and ICU at the Omaha VA, four weeks of Critical Care and two weeks of Critical Care Night Float at Nebraska Medicine, required rotations in cystic fibrosis and sleep medicine with the remaining time available for electives.
The second year is designed to provide flexibility for the fellow to build an educational experience that will further their career goals. For those interested in an academic career, up to 10 months can be blocked off to develop a research focus, work on a longitudinal quality improvement project or pursue advanced qualifications in education or public health. Alternatively, clinical expertise in cystic fibrosis, pulmonary hypertension, or lung transplant can be developed through elective rotations on multiple services.
The third year is devoted to further developing leadership skills in the ICU and competency in advanced pulmonary procedures. Third year fellows rotate through the NeuroICU, the Trauma Surgical ICU, the Cardiovascular ICU, and two separate Medical ICU teams. Advanced bronchoscopy skills are honed on the procedure service.