Scholarly Activity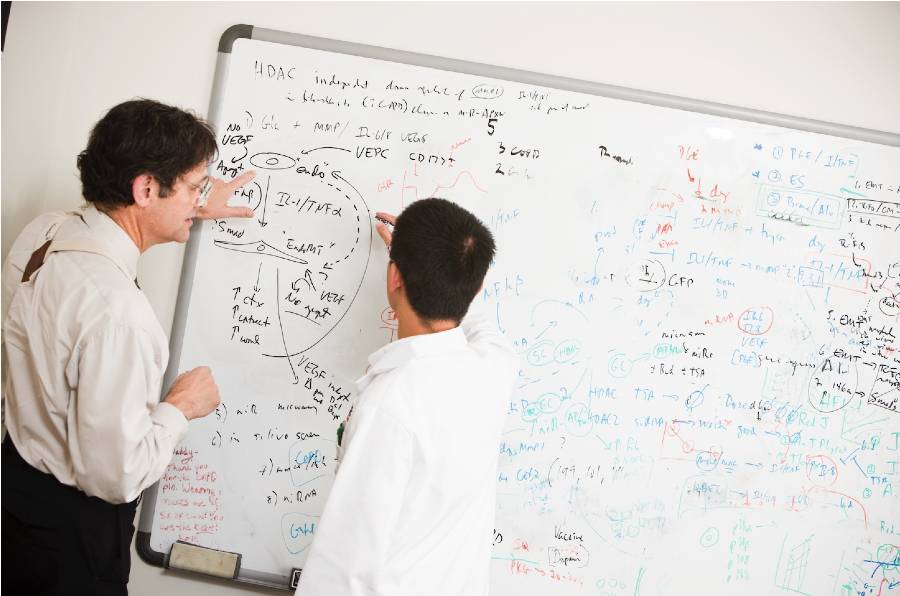 Fellows engage in scholarly activity and a range of clinical and bench research, as well as Quality Improvement projects.
Fellows may select a project and use up to 10 months of elective time to initiate and complete the project.
Completion of an online fellow research symposium is required and a research committee will help the first-year fellow select a project and mentor.
Fellows are encouraged to attend one national meeting per year, paid for by the division, with the expectation that an abstract will be submitted to the meeting.
Scholarly Activity by Current Fellows
Dr. Mouhanned Eliliwi: 
Blood Pressure Variability: Is it a Risk Factor for Aneurysmal Rebleeding in Acute Subarachnoid Hemorrhage?

Dr. Michelle Miles: 
The safety of DOACs in Lumbar Puncture

Dr. Martine Troy: 
Evaluation of Chest Wall Binding on Pulmonary Function Testing

Dr. Daniel Van Kalsbeek: 
Peripheral Blood Biomarkers for Rheumatoid Arthritis-Associated Interstitial Lung Disease: A Systematic Review

Dr. Derek Vogel: 
Yield of Transbronchial Biopsies in Immune Compromised Patients with an Emphasis on Fungal Infections

Scholarly Activity Resources for Fellows
Division clinical research team
Clinical Research Center seminar on research methodology
UNMC Center for Clinical and Translational Research (CCTR)