Pulmonary and Critical Care Fellowship
Our mission is to provide superior training for fellows in Pulmonary Diseases and Critical Care Medicine who will excel in an academic environment or in clinical practice.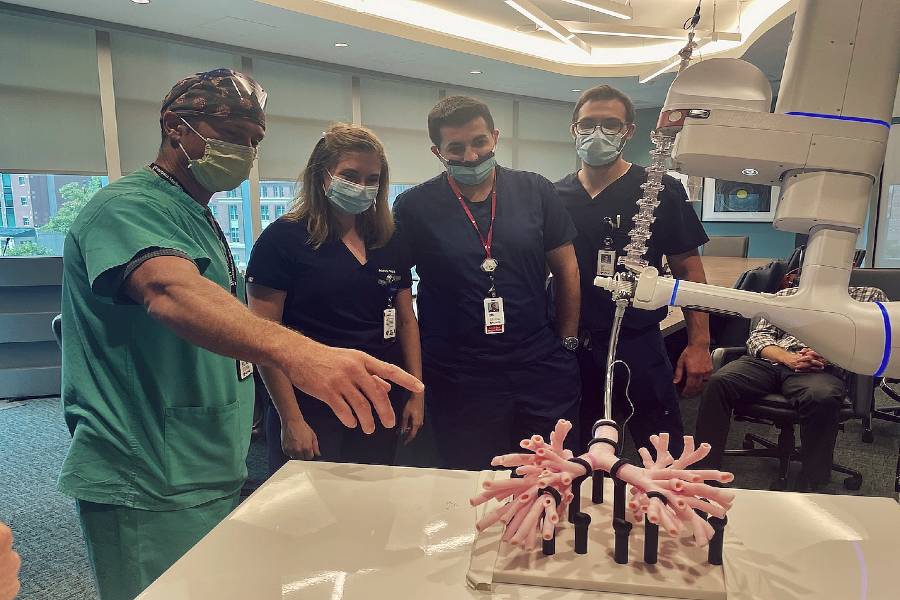 Application Process
Applying to a fellowship program is an important step. We will select five three-year fellowship candidates exclusively through the National Residency Match Program. We do not have a separate Critical Care Medicine track. Please follow this information about requirements and the process for applying.
1. Apply through ERAS® - The Electronic Residency Application Service. Make sure these materials are on file in ERAS:

- Three letters of recommendation, including one from your Residency Program Director
- Extracurricular activities during your residency
- Holistic review to promote diversity of thought and background
- USMLE transcript
- Personal Statement

2. Applicant interviews. By invitation only, these interviews are an important part of the match process and are generally held from September through November
3. International medical graduates are required to have completed an ACGME-accredited Internal Medicine residency. The fellowship program sponsors J-1 and H-1B visas. Please note, all H-1B visa applicants must pay their own $2500 premium processing fee.