Olson Center for Women's Health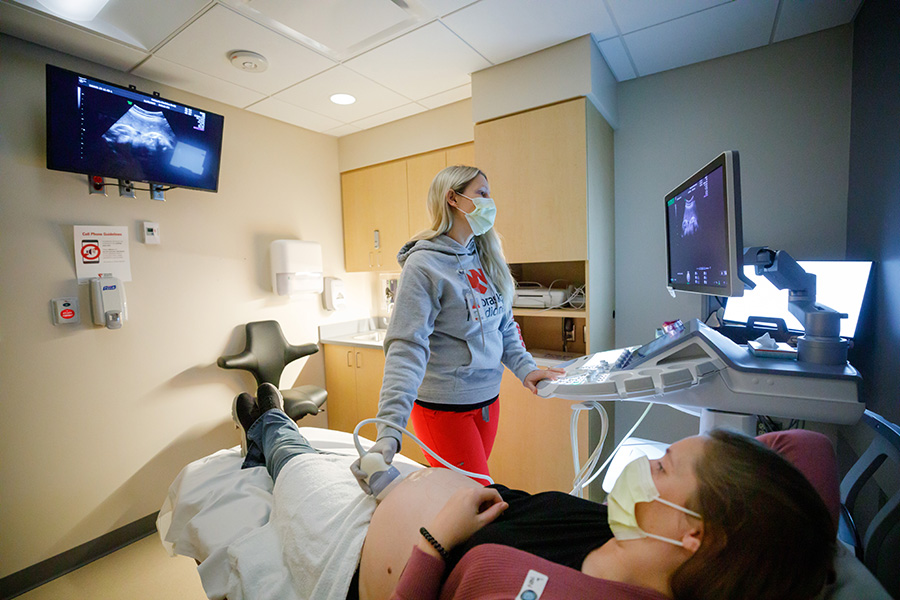 Founded in 1993 through the generosity of the late Dr. Leland J. Olson and his wife, Dorothy, the Olson Center provides ongoing funding for community education, research, and novel clinical programs.
A long-standing goal of the donors was reached in 2007 with the opening of the Olson Center for Women's Health outpatient facility on the UNMC campus. This center is nationally unique, combining specialty and general OB-GYN, prenatal diagnosis, endocrinology, physical therapy, mammography/women's imaging, and a robust patient resource center in a single location. There is a branch location within the medical office building on the Village Pointe campus.  Visit the Olson Center for Women's Health web page.
The Women's Health Resource Center has served over a million people through seminars, luncheons, and educational publications since it opened in 1994. 
The mission of the Olson Center is to provide a national comprehensive health science center at UNMC for women, focusing on women's health issues and new frontiers of science, medicine, and nursing practice related to health care for women. In its long history, the Olson Center has made a tremendous impact on the health of women in the region, providing seed research grants, bridge grants, funding for novel clinical and education programs, residency support, and enabling the hiring of talented individuals to uphold its mission. It has established a legacy of philanthropy that has had a long-reaching effect on UNMC and those it serves.
Funded Positions and Projects
The list of projects and positions approved for funding for the fiscal year 2022-2023 is available here as a PDF document.