Respiratory Care
Treat people who have been diagnosed with diseases and health conditions that affect the heart and lungs.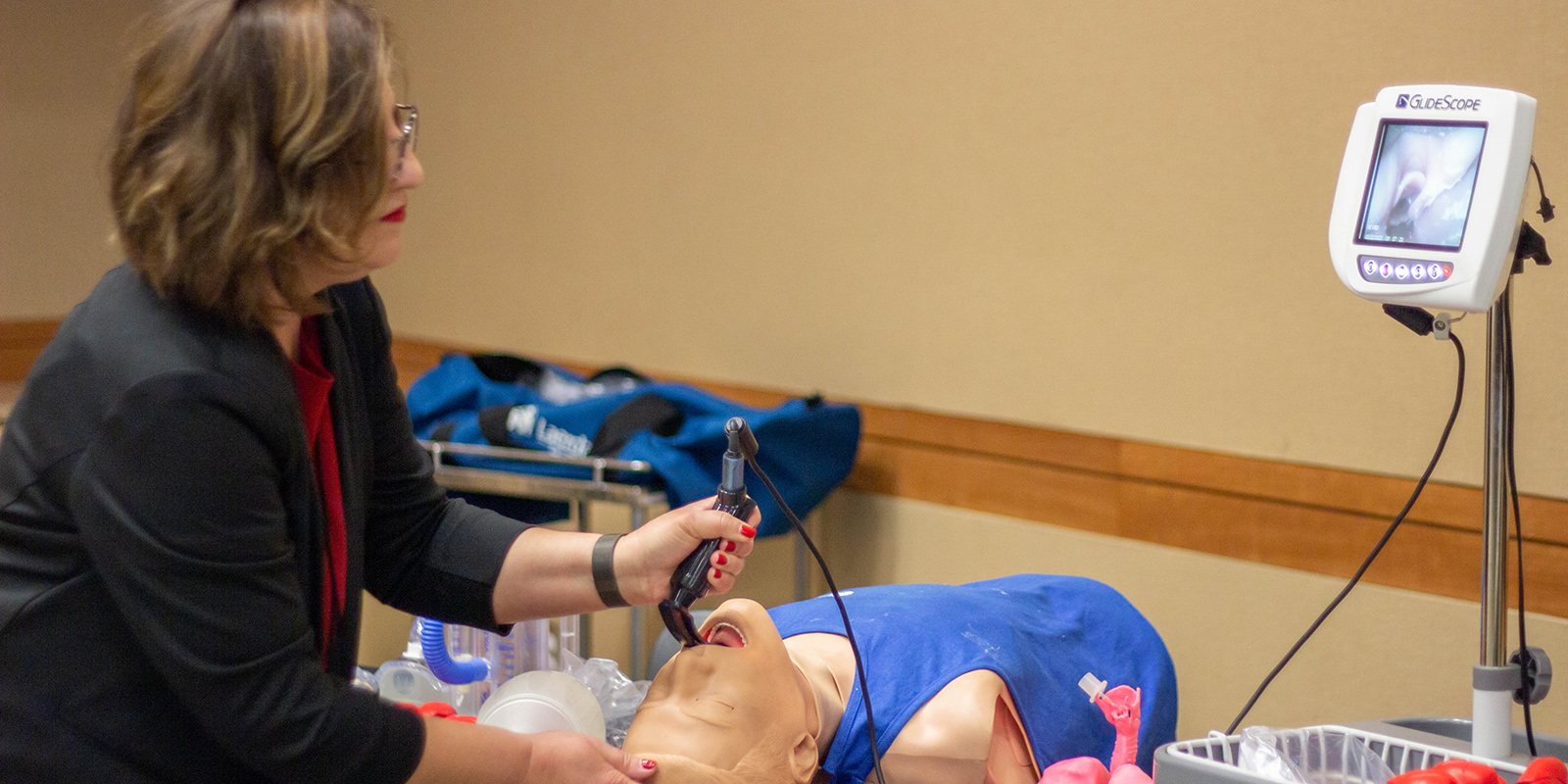 Why study Respiratory Care?
According to the U.S. Bureau of Labor Statistics, www.bls.gov, respiratory therapists are expected to have employment growth of approximately 14% over the next decade. There were 135,800 professionals in this field in 2021, and this number is expected to increase by 18,400 by 2031. The Centers for Disease Control and Prevention reports that there are 16 million adults in the U.S. living with Chronic obstructive pulmonary disease, a condition that limits airflow and causes breathing trouble.
According to Daniel Garret, executive director, of the American Associate for Respiratory Care. "Respiratory therapists are vital to the interdisciplinary team that cares for patients struggling to breathe. They can specialize in or treat a broad range of conditions with patients."
Respiratory Therapists can add on certifications in adult critical care, sleep disorders, therapeutic intervention, pulmonary function, neonatal/pediatric, leadership, education, asthma, and tobacco cessation. What is a Respiratory Therapist?
Why study Respiratory Care at UNMC?
Innovative Program
The entry to practice master's in respiratory care is an innovative program that prides itself on staying steps ahead of evolving healthcare practices. We have state-of-the-art facilities and simulations with high fidelity manikins in realistic environments, which promotes professional communication and safe skills practice with a patient, family and interdisciplinary care team.
Respiratory Care Faculty
Evidence-Based Curriculum
We educate students by consulting with other healthcare practitioners, performing advanced diagnostic testing, understanding research, engaging in interprofessional learning, applying evidence-based knowledge in clinical, demonstrating awareness of healthcare financial reimbursement, clinical and academic education theories, and methods.
Curriculum
Duration
21 months (5 semesters)
Location
Kearney and Omaha
Start Date
Fall semester 2024
Prepare the next level of respiratory care practitioners by offering education and clinical opportunities at the highest level of practice.
Accreditation
The online Master of Respiratory Care Degree Advancement Option allows working Registered Respiratory Therapists who have completed a CoARC-accredited respiratory care program, the opportunity to advance their education and professional goals while working in their home communities.
Certifications
ECMO Certificate
Certified Asthma Educator
Neo Peds Specialist
Register or Certified - Diagnostics (PFT, Sleep)
Advanced Critical Care Specialist
Pulmonary Disease Educator Certificate
Leadership Certificate
Certified Tobacco Treatment Specialist
Certified Health and well-being coaching
Sleep Disorders
Job Opportunities
Research
Information technology
COPD Case Manager or navigator
Complex medical needs and resources (ex. Long Sars-cov-2)
Telemedicine (health)/ECHO
Clinical Value Analysis Manager
Administrator/Leadership position
Consultant (Equipment Specialist)
Academic – Adjunct Instructor, DCE, PD
Palliative Care (IPE)
Clinical Specialist (adult & peds)
Neurorespiratory disease expert
Trach care clinic
Ventilator management clinic
IPE & Simulation
Interventional Pulmonology