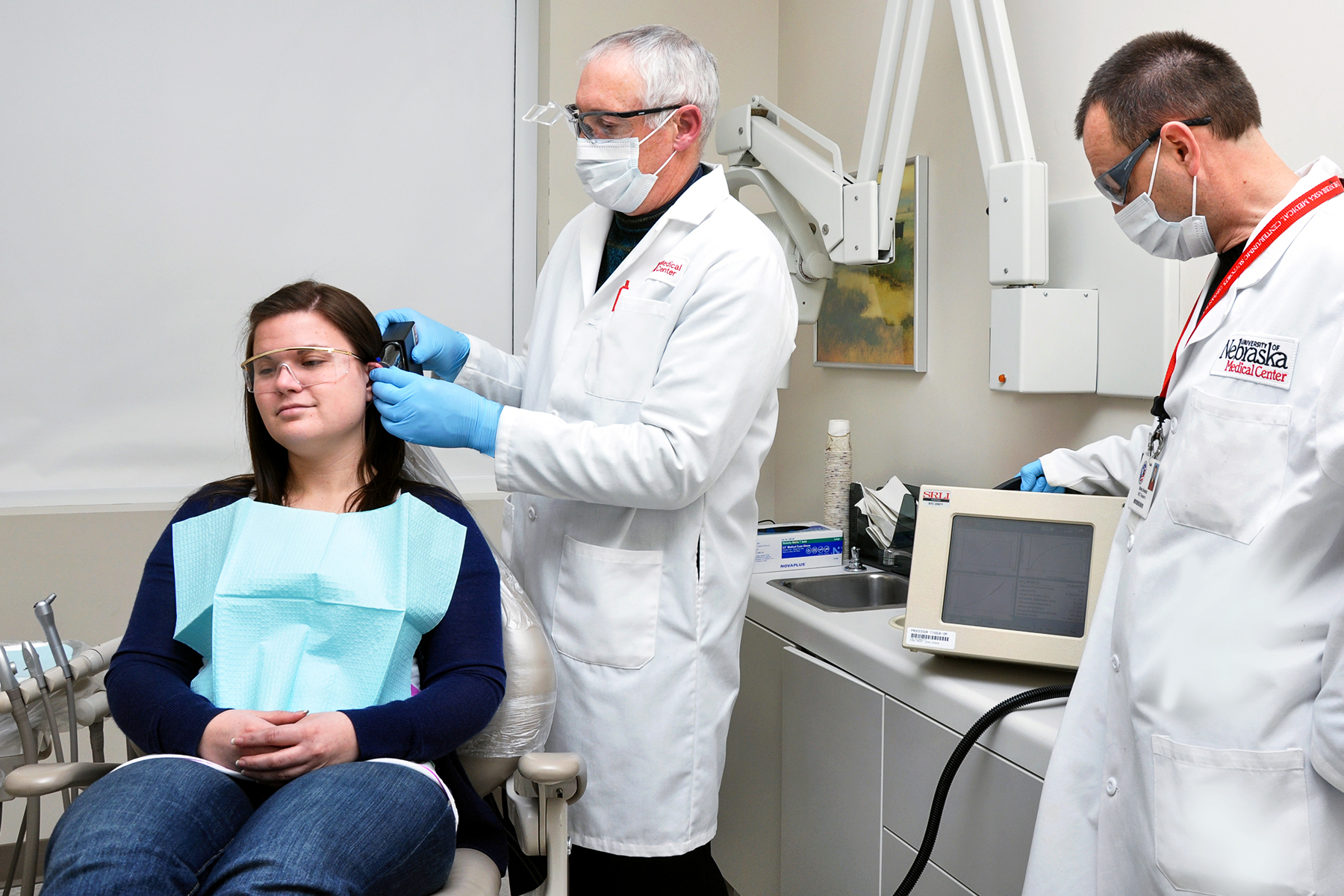 Biomaterials research is one of the fastest growing areas at the College of Dentistry. The arrival of new well-trained faculty, as well as the acquisition of new equipment, has resulted in a surge of activity in this exciting field.
Facial prosthetic materials
Our research in facial prosthetic materials is aimed at developing long-lasting and color-stable artificial replacements. This cutting-edge research will improve the quality of life for those who endure facial disfigurement. Tour Dr. Beatty's lab.
---
Biomechanics
Our research in using CAD/CAM technology for cavity preparation design and measuring rate of tooth wear will help dentists perform complex procedures faster and more accurately.
Cavity Preparation Design
Tooth Wear
Temporomandibular Joint
---
Mechanical physical properties 
Current research focuses on maxiofacial elastomers, marginal adaptation of dental restorations and microleakage.
Maxiofacial Elastomers
Marginal Adaptation of Dental Restorations
Microleakage
---
Biological evaluation of materials
Current research focuses on mercury toxicity, dental sealants, nicotine, cytotoxicity of dental materials, caries control treatment and orthodontic bracket cements.
Mercury Toxicity
Dental Sealants
Nicotine
Cytotoxicity of Dental Materials
Caries Control Treatment
Orthodontic Bracket Cements
---
Research Team
Mark W. Beatty | Gregory Bennett | William W. Johnson | Henry St. Germain, Jr.
Student Involvement
UNMC College of Dentistry students are involved in biomaterials research projects through the Ameritas Nebraska Dental Student Research Group.
Collaborations
Cooperative research has been conducted with various departments in the University of Nebraska College of Engineering, and with the University of Iowa, Ohio University, University of Louisville, University of Minnesota and Creighton University.
Available Equipment