Calculus is hard; treating it doesn't have to be
When dental students transition to the clinics, they need a stronger comprehension of periodontal treatment planning. Specifically, oral prophylaxis vs. scaling and root planing. This instructional tool is designed to increase students' critical thinking skills before seeing patients in the clinical setting.
Apr 3, 2018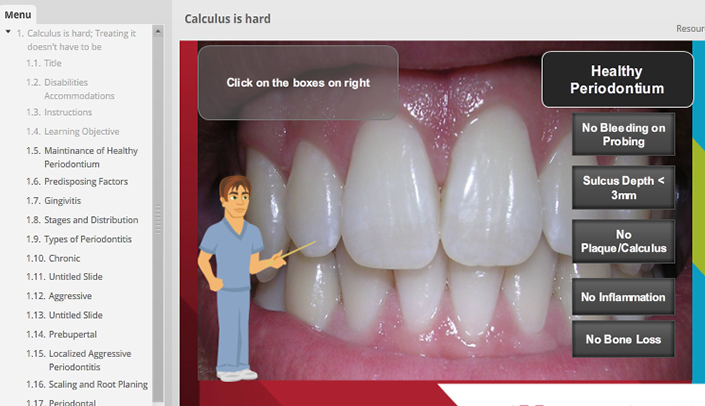 Open Wide: Extra/Intraoral Dental Screening Examination
This project emphasizes the structure and order of a soft tissue examination. It encourages dental and dental hygiene students to reflect on previous material prior to their clinical experiences. It serves as a review of selected didactic and preclinical courses and their clinical application.
Apr 21, 2016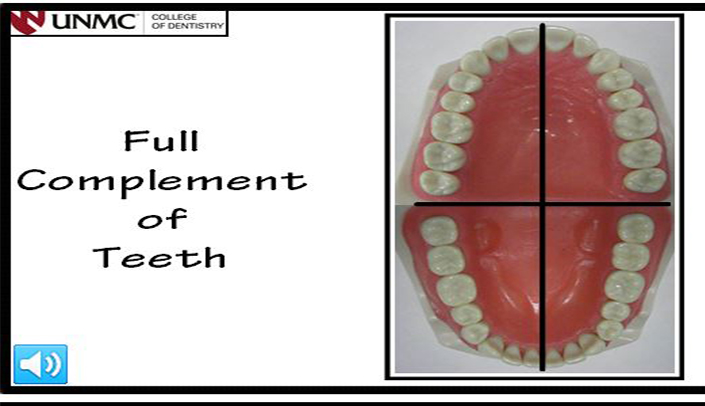 In this module, students will learn to use a systematic approach utilizing the SOAP (subjective, objective, assessment, and plan) technique when evaluating a patient. The e-module also helps streamline the diagnostic process, making sure all steps are completed before a diagnosis is decided and treatment performed.
Apr 21, 2016