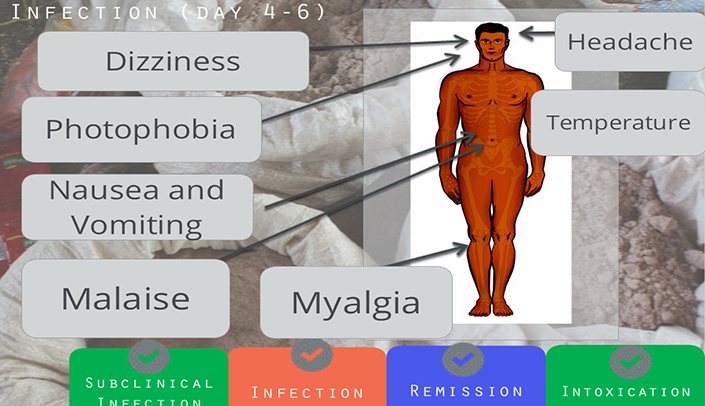 Some modules require Adobe Flash Player to display video and animated content correctly.
This module was developed in partnership with the University of Gitwe to provide an overview of Yellow Fever Virus.
Format: E-Learning Module
Development Date: February 16, 2017
Discipline: Medicine

null
---
Permission:
This content is
available for faculty
to use in their course. To show a link to this content,
please complete the form
below
.