Rheumatology Fellowship
UNMC's Rheumatology Fellowship is a two-year program that prepares rheumatologists for successful careers in private practice or academics. Since our program was accredited in 2005, our fellows have had the opportunity to pursue a wide variety of clinical and research opportunities. Our experienced faculty have allowed our fellows to graduate and be comfortable in clinical, academic or research pursuits.

For individuals who are interested in clinical investigation, a third year devoted to research in basic or clinical sciences under the guidance of a faculty sponsor is available.
The principal goal of our fellowship program is for our fellows to acquire a comprehensive understanding of the pathophysiology, epidemiology, clinical manifestations, diagnosis and therapeutic management of the rheumatic diseases and to demonstrate academic excellence by participating in research and education. Specifically, we have designed our curriculum around the following: 
exposure to a wide variety of patients and disease states
interaction with a variety of faculty, with differing expertise and styles
exposure to a diverse and productive research environment
participation in a rich and rewarding educational experience
Commensurate with those goals, our fellows spend time in various in-patient and outpatient settings, allowing them exposure to differing mixes of patients and disease states.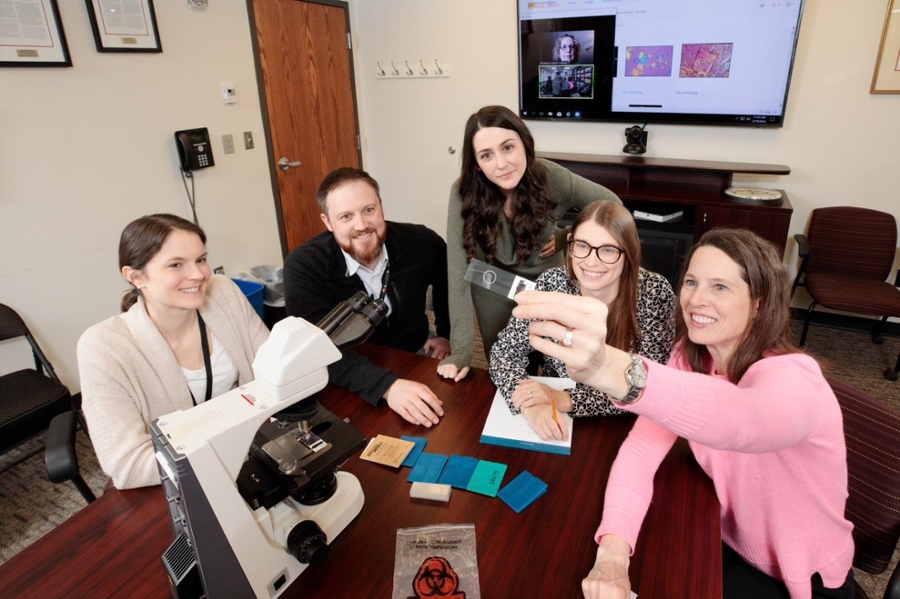 Applying to Our Program
Requirements:
Completion of an ACGME accredited postgraduate medical residency
Board certification or eligibility and an active, unrestricted license to practice in the U.S.
Process:
1. Apply through ERAS® - The Electronic Residency Application Service. Make sure these materials are on file in ERAS:
A completed application
Three letters of recommendation from your residency faculty
Medical school transcripts
Copy of your USMLE scores
Personal statement and Curriculum Vitae
2. Applicant interview
By invitation only, these interviews are an important part of the match process and are held from August to October.
Once you have been invited, we must have at least 10 working days' notice to reserve a date and make arrangements for an interview.
Deadlines
July 5, 2023 - Candidates begin submitting applications to ERAS
August 2023 - Participating programs begin accessing applications through ERAS PDWS
August 2023 - Match opens
September 2023 - Rank order list entry opens
November 2023 - Quota Change Deadline
November 2023 - Rank Order List Certification Deadline
December 2023 - Match Day
Curriculum
Our fellows have a wide variety of opportunities. The clinical sites, research opportunities and clinical experience all make the Rheumatology fellowship a sought after program. Below are some of the experiences that we have available for our fellows.
Clinical
Research
Facilities
Salary & Benefits
Inpatient Adult Rheumatology Service
These rotations provide the fellow with the knowledge and skills to provide timely and accurate consultations to other physicians caring for hospitalized patients.
Fellows will gain experience in the diagnosis and management of inpatient rheumatic disease and coordination of the transition of care to an outpatient setting.
Outpatient Rheumatology Clinics
Rheumatology is largely an outpatient sub-specialty. The goal of these clinics is to provide the fellow with the knowledge and skills necessary to evaluate patients sent for consultations, to initiate management and to follow patients with rheumatic disease. In addition to attending clinic at UNMC and VA Hospitals, fellows will attend a pediatric rheumatology clinic at Boys Town Hospital while on the education/elective rotation.
Clinical Rheumatology Electives
In addition to the Inpatient block, there are four research/quality improvement blocks: Specialty, Ambulatory, Ultrasound and Educational/Elective.
In the Specialty block the fellow will participate in the following clinics in addition to their weekly continuity clinic: VA, RA, Lupus and Myositis/Scleroderma.
In the Ambulatory block the fellow will participate in the following clinics in addition to their weekly continuity clinic: VA, Intake at Village Pointe and Brentwood.
In the Ultrasound block the fellow will participate in the following clinics in addition to their weekly continuity clinic: VA and Ultrasound.
In the Educational/Elective block the fellow will participate in the following clinics in addition to their weekly continuity clinic: VA, Pediatric Rheumatology, combined Dermatology and combined Pulmonary. Please reference the Sample Schedule for more information on our robust didactic schedule along with the rotation blocks.
Fellows will participate in either clinical or laboratory research during training. Research continues longitudinally through fellowship and will have more emphasis during certain blocks.
The optional third year of the program is designed for fellows interested in a career in academic medicine. The year is geared toward an active research experience to prepare trainees for the rigors of conducting high quality, externally-funded research.
The Division of Rheumatology is currently involved in a wide scope of research, including clinical trials and basic science research at UNMC and at the Omaha VA Medical Center, including an internationally recognized clinical research program for RA research, the RAIN network.
The Rheumatoid Arthritis Investigational Network (RAIN), under the direction of Dr. James R. O'Dell is focused on helping find better ways to treat RA. RAIN is comprised of over 40 rheumatologists located throughout the US.
The Veterans' Affairs Rheumatoid Arthritis (VARA) Registry, founded by Dr. Ted Mikuls, focuses on understanding rheumatoid arthritis in US veterans. It is a growing registry with 14 current sites across the country.
Dr. Michaud is co-director of FORWARD, formerly the National Databank for Rheumatic Diseases. It is the largest rheumatoid arthritis registry in the country.
The RAIN database, headed by Dr. Kaleb Michaud, gathers clinical data from rheumatoid arthritis patients at UNMC, allowing researchers to longitudinally examine and assess RA patients.
Our fellows train at the Nebraska Medical Center, Omaha Veterans' Administration Hospital & Boys Town Hospital. Each of these facilities provide the fellows with a wide variety of patient populations as well as variety of disease involvement and processes. This variety allows for a comprehensive clinical training as well as exposure to a wide variety of patient populations.
In addition to a wide range of benefits, Rheumatology fellows receive membership to the American College of Rheumatology.
See a full list of House Officer salaries and benefits, and a link to the House Officer Manual, on the Graduate Medical Education site.
About UNMC and Omaha
Office of Graduate Medical Education Learn about resident and fellowship benefits, research assistance and the GME Research Journal. https://www.unmc.edu/com/about/gme/index.html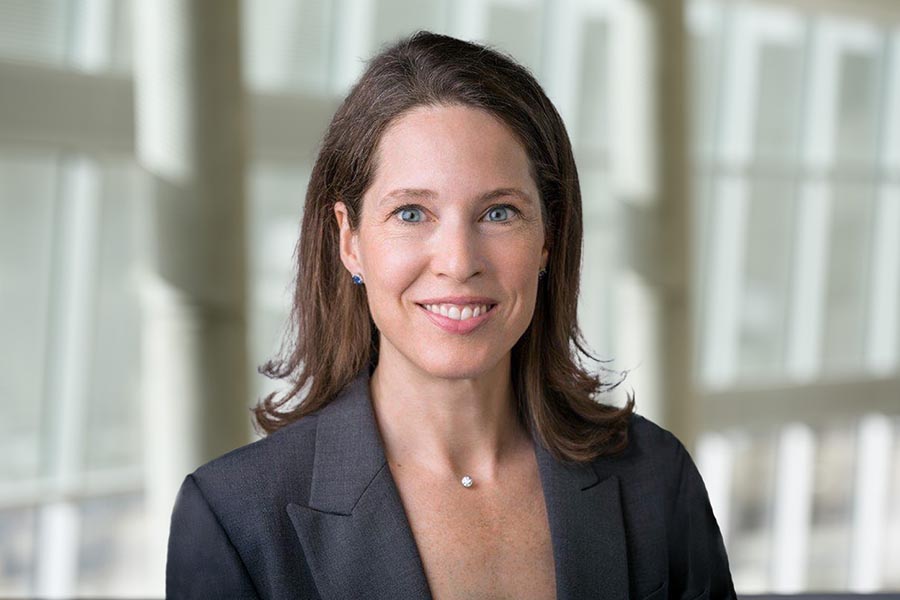 Amy Cannella, MD, MS, RhMSUS
Program Director

Contact Us
Karla Mace
Fellowship coordinator:
Phone: 402-559-7792