Annual Report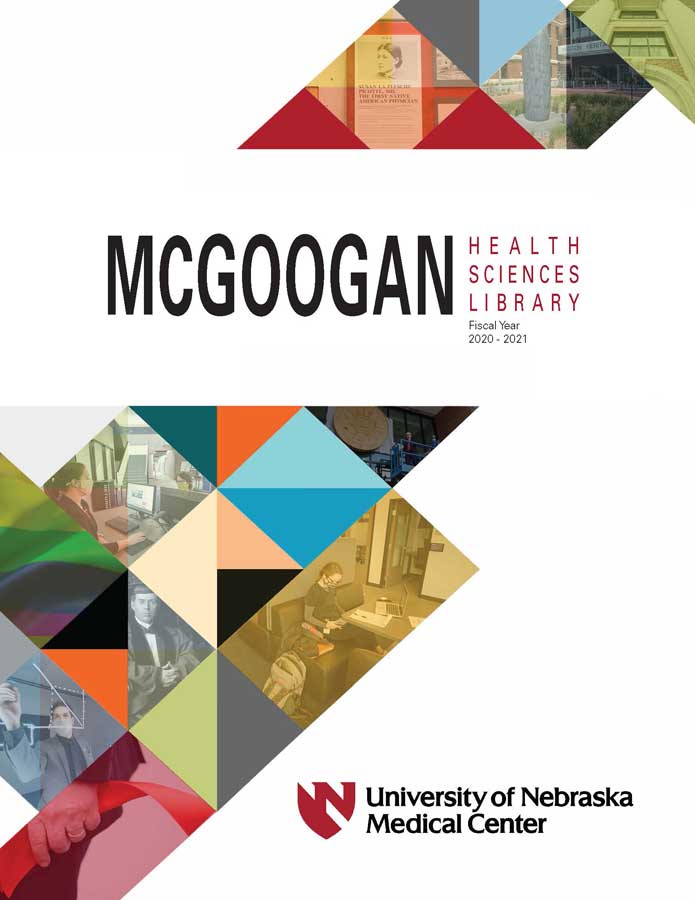 After a 14-month closure for a complete renovation of the library space, we reopened in August 2020 to accolades from students. We capped the year off with a series of celebrations around the opening of the Wigton Heritage Center. The library's Special Collections and Archives department has spent several years researching, writing content, and working with Dimensional Innovations on the design of 11 physical and 10 interactive exhibits.
While we celebrated the opening of the library and the Wigton Heritage Center and its related work, our other library departments also saw growth in programs and services. In collaboration with the University of Nebraska campus libraries, McGoogan Library implemented a new integrated library system. This new system is the gateway to our electronic collections. We developed a new digital preservation program as the library escalated its growth in digital versions of our archives. In the coming year, users will see the benefits of the program as we offer a new platform for our archive collections that offers robust preservation.
The library's faculty continue playing a key role in the education, research, and clinical missions of UNMC. We saw growth in education sessions, literature searches, and systematic reviews offered by our faculty. In this year's report, you will see examples of how we have worked with our campus partners in delivering services. Throughout a challenging year with the COVID pandemic, library staff and faculty never wavered in providing seamless access for students, staff, and faculty.
Finally, we started last year with a name change from Leon S. McGoogan Library of Medicine to Leon S. McGoogan Health Sciences Library. This renaming recognizes the changes in academic health center libraries while still honoring the legacy of Dr. Leon S. McGoogan. The new name reflects the library's support of all our colleges, institutes, centers, and clinical partners.
As always, it is a privilege to serve as dean of a stellar group of faculty and staff who care deeply about the success of UNMC's students, faculty, and staff.
Emily J. McElroy, MLIS
Dean