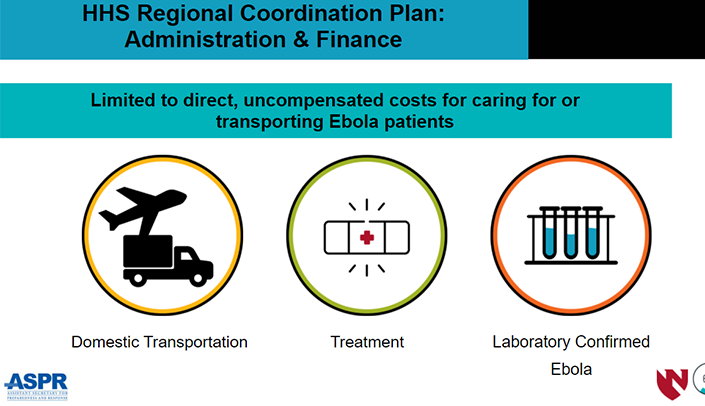 Some modules require Adobe Flash Player to display video and animated content correctly.
EMS Mortuary Services: Regional Coordination of Infectious Disease Response
This module describes the key elements of a regional coordination plan for infectious disease response. It covers the regional emergency coordinator's roles and how the Concept of Operations plans for each state interface with the Regional Coordinator Plan.
Format: E-Learning Module
Discipline: Interdisciplinary
---
Permission:
This content is
available for faculty
to use in their course. To show a link to this content,
please complete the form
below
.