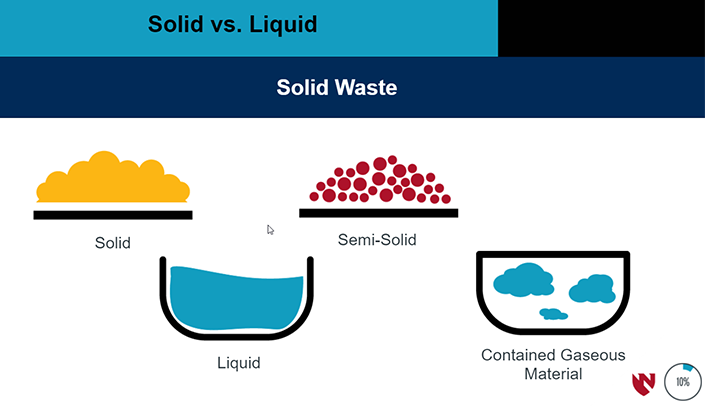 Some modules require Adobe Flash Player to display video and animated content correctly.
EMS Mortuary Services: Waste Streams
By the end of this module, the learner will be able to understand how to handle solid vs. liquid waste, identify best-practices for waste segregation, and understand how to have waste integration with the facility you are working with.
Format: E-Learning Module
Discipline: Interdisciplinary
---
Permission:
This content is
available for faculty
to use in their course. To show a link to this content,
please complete the form
below
.