Neuropsychology Fellowship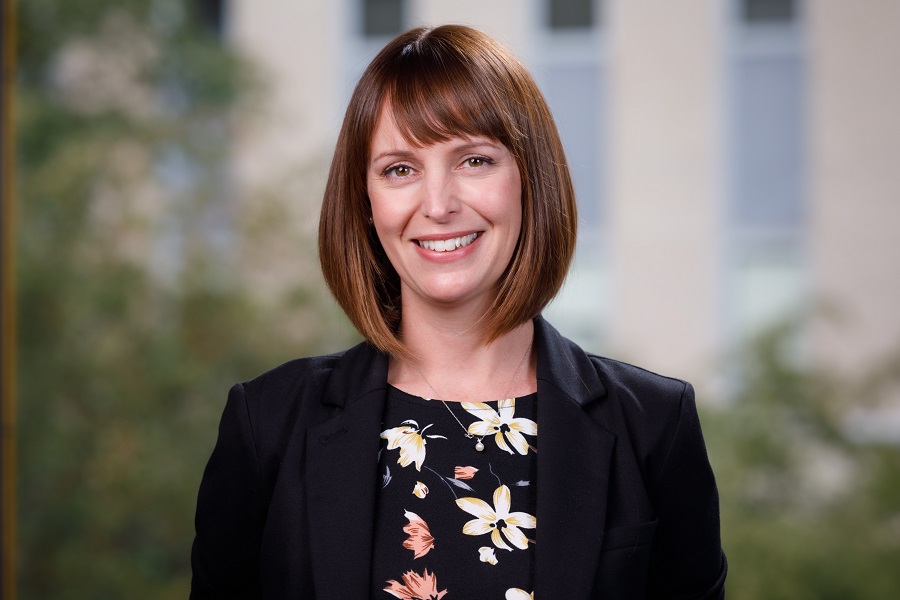 University of Nebraska Medical Center offers a two-year post-doctoral fellowship in Clinical Neuropsychology under the Department of Neurological Sciences, Neuropsychology division. This fellowship position is located on the hospital's main campus in midtown Omaha, Nebraska. The Neuropsychology division staff includes nine full-time neuropsychologists, two part-time neuropsychologists, six psychometrists, an administrative assistant, a receptionist and two neuropsychology fellows.
Nebraska Medicine is the primary teaching partner for the University of Nebraska Medical Center.  Nebraska Medicine includes two highly respected hospitals, Nebraska Medicine (main Omaha campus) and Nebraska Medicine—Bellevue campus, as well as approximately 40 specialty and primary care clinics in Omaha and the surrounding areas.  We have an international reputation for solid organ and bone marrow transplantation services; and we are a leader in oncology, cardiology and neurology services.  Nebraska Medicine employs more than 8,000 employees and has a medical staff of more than 1,000 students each year.  Nebraska Medicine has more than 350 medical and surgical fellows, and trains and educates approximately 1,000 students each year. 
Note: Our program will not be recruiting a fellow for the 2024-2026 fellowship cycle. Our next recruitment season will begin in October, 2024 for the February, 2025 APPCN Match.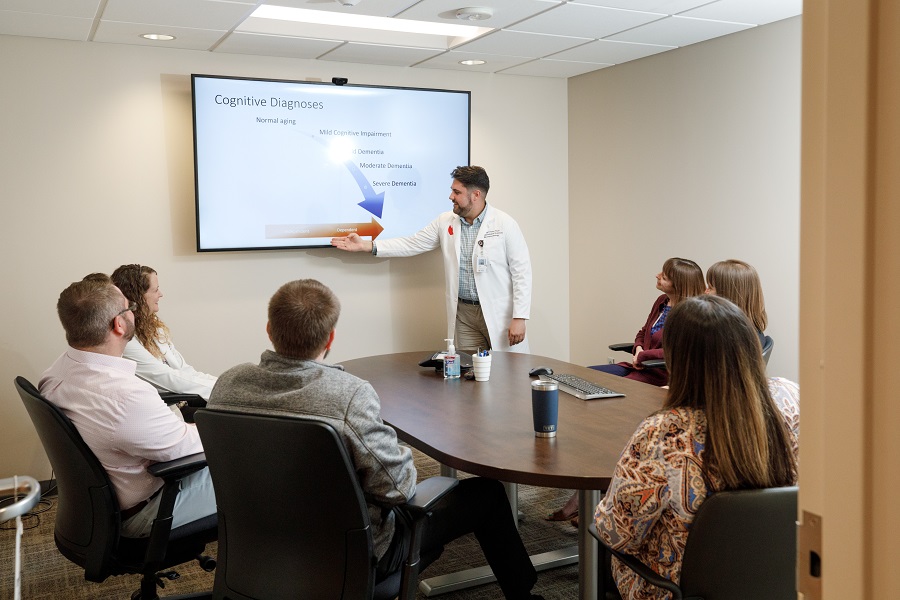 Current Fellows
Nick Kavish, PhD (UNMC Neuropsychology Fellow 2022-2024)
Graduate Program: Sam Houston State University (Clinical Psychology, 2022)
Internship: University of Oklahoma Health Sciences Center/Oklahoma City VAHCS Consortium
Kyle Greenman, PhD (UNMC Neuropsychology Fellow 2023-2025)
Graduate Program: Palo Alto University (Clinical Psychology, 2021)
Internship: Samaritan Health Services (Corvallis, OR)
Clinical Training & Research Opportunities
Training is based on the Houston Conference guidelines for specialty training in clinical neuropsychology. Depending on the trainees' interests and rotations, supervision opportunities exist with all neuropsychology staff. Fellows will receive a minimum of two hours per week of individual face-to-face supervision with a clinical neuropsychologist.  Additional opportunities for supervised therapy experience may be available with clinical psychologists in the Department of Psychology. Fellows will have four primary major clinical concentrations (6 month rotations), which will account for 60 to 75% of residency activities. Fellows will attend and present their relevant evaluation findings at multidisciplinary team meetings including Geriatric Evaluation and Management case conference, Deep Brain Stimulation (DBS) surgery conference, Epilepsy surgery case conference and Solid Organ Transplant selection conference.
The program emphasizes clinical training with an opportunity for clinical research.  Research activities will be accomplished within existing clinical research programs, with the expectation that the fellow will co-author at least one paper or poster during their two year tenure.
Patient Population
Fellows will receive substantial clinical training in general adult neuropsychology. The patient population is diverse and includes both inpatients and outpatients. Patients present with a broad range of medical conditions treated in a tertiary care hospital. Specific emphases and specialty populations include:
Adult epilepsy, including pre-surgical assessment and Wada evaluation
Memory disorders, including participation in a multi-disciplinary geriatric assessment clinic
Movement disorders, including pre-surgical assessment for deep brain stimulation placement for Parkinson's disease
Multiple sclerosis
Central nervous system (CNS) tumor
Stroke
Brain injury
Solid organ transplant evaluation
Psychiatric disorders
Didactic Training Opportunities
Fellows will be expected to attend and participate in neuropsychology didactics including weekly neuropsychology seminar, monthly journal club, monthly group case supervision and monthly professional development discussions. There are opportunities for additional educational programming offered by UNMC, including neurology grand rounds, neurology resident lecture series, and neurology movement disorders fellowship didactics. Fellows will be expected to present once every two months at the weekly neuropsychology seminar on topics pertaining to the focus of their major rotation and to present at neurology grand rounds once during their fellowship. Opportunities can also be arranged for shadowing behavioral neurologists, movement disorder specialists, neuroradiologists and other physicians to further the fellow's knowledge regarding the neurological examination and differential diagnosis of relevant disorders.
Training Objectives
The Clinical Neuropsychology Fellowship Program is designed to fulfill the Nebraska state psychology licensure requirements and to ensure that trainees are prepared for future board certification in clinical neuropsychology. By the completion of the 24-month residency, fellows will be expected to be proficient in conducting neuropsychological assessments with a wide variety of patient populations, including conducting clinical interviews, selecting and administering neuropsychological test batteries appropriate to the referral question and population, and conducting feedback sessions to explain results to patients and family members. General knowledge of neurological and psychiatric disorders and associated neuropsychological assessment patterns is expected by completion of the training program, with administration of a practice written examination and mock fact-finding oral examination similar to those used for ABPP board certification at the completion of the program. The fellow is also expected to pass the EPPP by the completion of the 24-month fellowship. Professional practice evaluations are completed and reviewed with trainees every six months. Any identified training needs are incorporated into subsequent rotations.
Benefits
Comprehensive health, dental and vision insurance is available. Basic life and disability insurance are available.
One day of sick leave is accrued each month.
Each year, twelve days of paid vacation are accrued, and seven traditional holidays and five floating holidays are granted. Additionally, five days of leave with pay for professional or educational meetings are allowed annually and the fellow is given a $2,500 professional fund each year.
Rotations
Epilepsy and DBS (for Parkinson's) pre-surgical assessments
Memory and movement disorders
General neurology (including multiple sclerosis, stroke, brain injury, neuro-oncology)
General medical disorders (including solid organ transplant evaluation and psychiatric disorders)
To Apply
Note: Our program will not be recruiting a fellow for the 2024-2026 fellowship cycle. Our next recruitment season will begin in October, 2024 for the February, 2025 APPCN Match. 
University of Nebraska Medical Center is a member of the Association of Postdoctoral Programs in Clinical Neuropsychology (APPCN) and participates in the APPCN match. To be considered for the Postdoctoral Fellowship in Clinical Neuropsychology, applicants must have completed an APA/CPA-accredited doctoral program and an APA/CPA accredited internship. 
A letter of application outlining specific training and eventual professional goals, as well as the status of your dissertation
Vitae or resume describing background training and experience, including a description of internship and other scholarly activities and research
Two sample de-identified neuropsychological evaluation reports
Three letters of recommendation, at least one from an internship supervisor (sent directly from referees)
Copies of graduate transcripts
Verification of Completion of Doctorate (to be completed by Dissertation Chair or Director of Clinical Training).  The form may be downloaded here.
Please submit all materials through the U.S. mail or by email to:
Amelia Nelson Sheese, PhD, ABPP-CN
Training Director, Clinical Neuropsychology Residency Program
Department of Neurological Sciences, University of Nebraska Medical Center
Neuropsychology Division
988425 Nebraska Medical Center
Omaha, NE 68198-8425
Email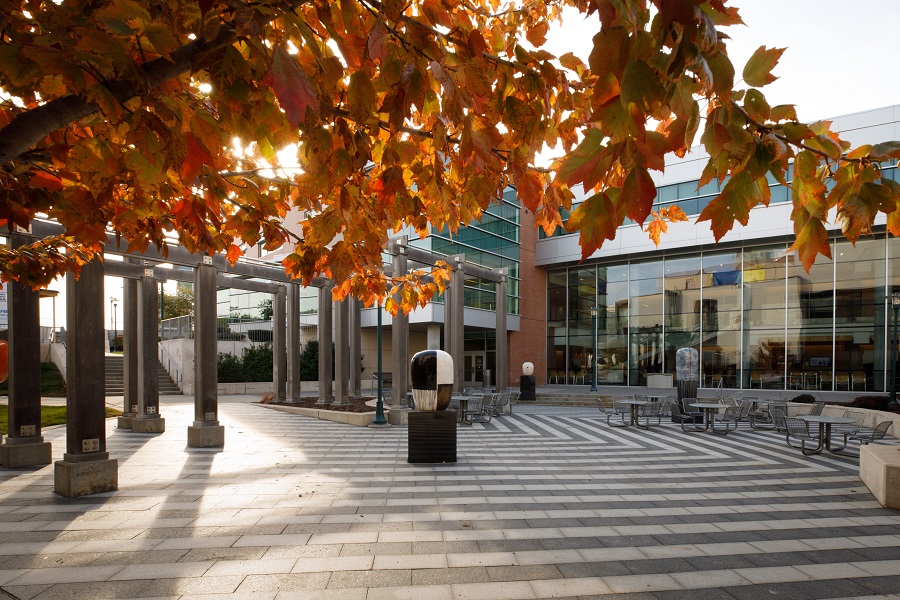 UNMC's campus is located in the area of 10 square blocks in a central area of the city. Omaha is home to a world-class zoo, the nation's top-ranked playhouse and some of the best restaurants in the country.