Research and Quality Improvement Projects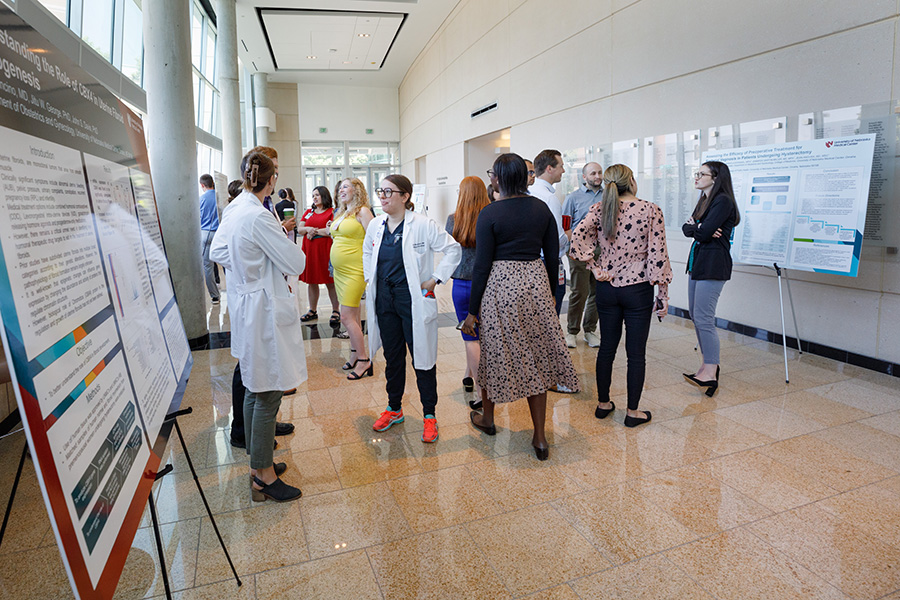 All residents are required to participate in research and to present their active project at Resident's Research Day in June each year. There are other opportunities for scholarly activity including journal club, departmental, local, and regional presentations, publication of case reports, and participation in other research activities in or outside the department.
All residents also participate in Quality Improvement projects during their training. The goals of this part of the program are for the residents to develop an understanding of clinical research and its application to the practice of medicine, and for the residents to understand the requirements of human research. The residents will develop written and verbal communication skills by verbally presenting a research project, and they will also develop an improved understanding of the statistical evaluation of data.
The UNMC Office of Graduate Medical Education supports resident research and quality improvement with the Education Research Collaborative which offers support for such things as study design, data collection, and research analysis. Also, the Graduate Medical Education Research Journal provides a platform for residents and fellows to publish peer-reviewed work. The Graduate Medical Education Research Symposium is an annual event where house officers present their research with poster and oral presentations.
Each resident works with a faculty advisor on their project, who in turn works with the residency research director, Melissa Mathes, MD, and the program director, Laura Cudzilo, MD, for advice and guidance.
These are projects that have been completed by the residents who graduated in 2023:
Anna Adamson, MD: Assessing the Efficacy of Preoperative Treatment for Bacterial Vaginosis in Patients Undergoing Hysterectomy
Rosa Cancino, MD: Prevalence and Clinical Significance of Post-Transitional RNA Modifications in Patients with Uterine Leiomyoma
Kassie Frith, DO: Use of Endocrine Therapy for Breast Cancer Reduction in Patients with Atypical Hyperplasia or Lobular Carcinoma in Situ: From Diagnosis to Discussion
Lexi Rudnik, MD: Cost Comparison of Readmission Versus Increased Inpatient Management for Postpartum Hypertensive Disease
The photos in the slideshow are from the Resident Research Day in June 2023. The residents described their research and quality improvement projects via oral and poster presentations.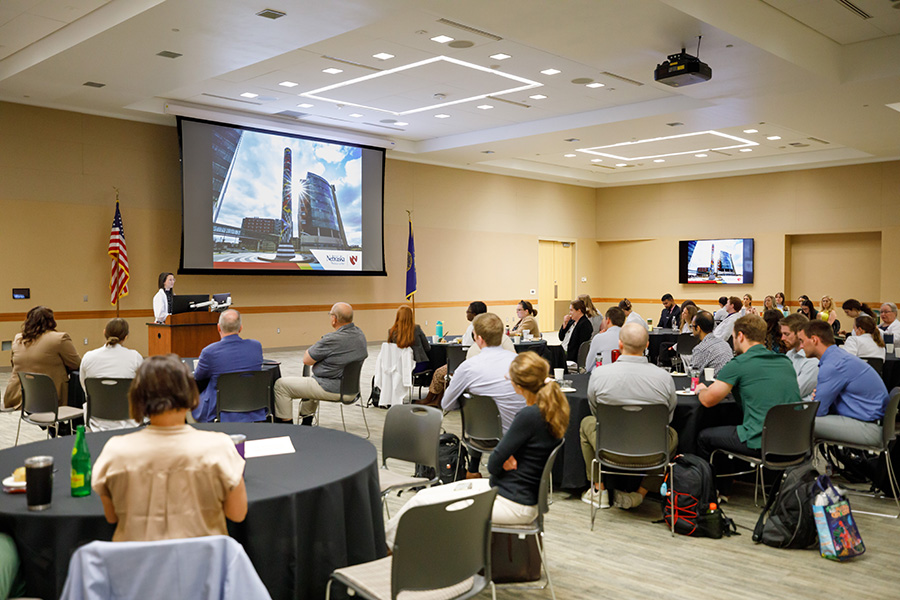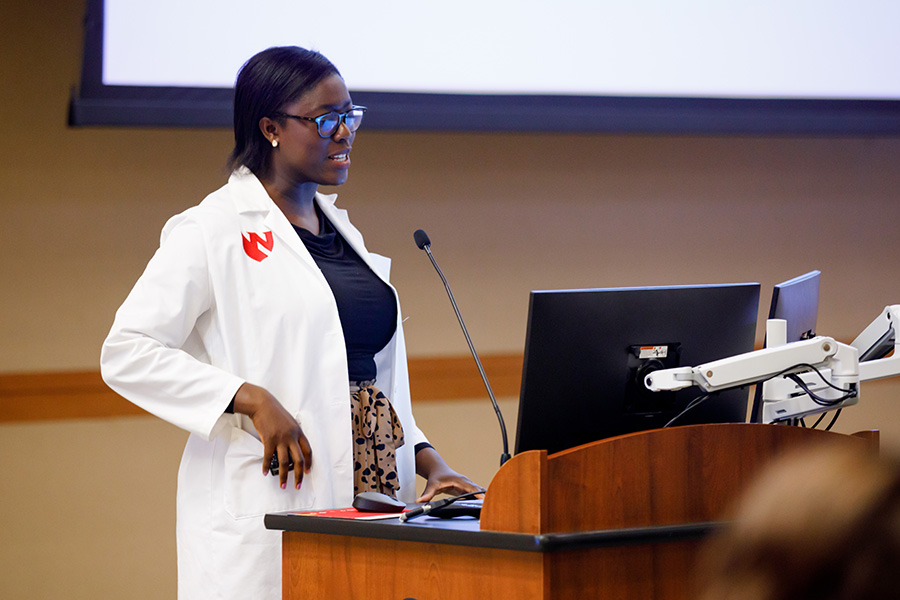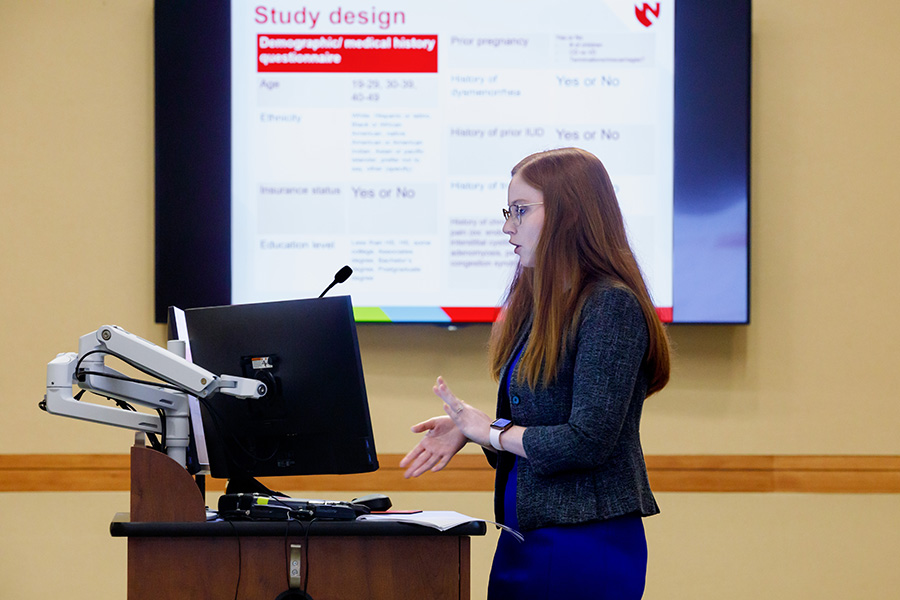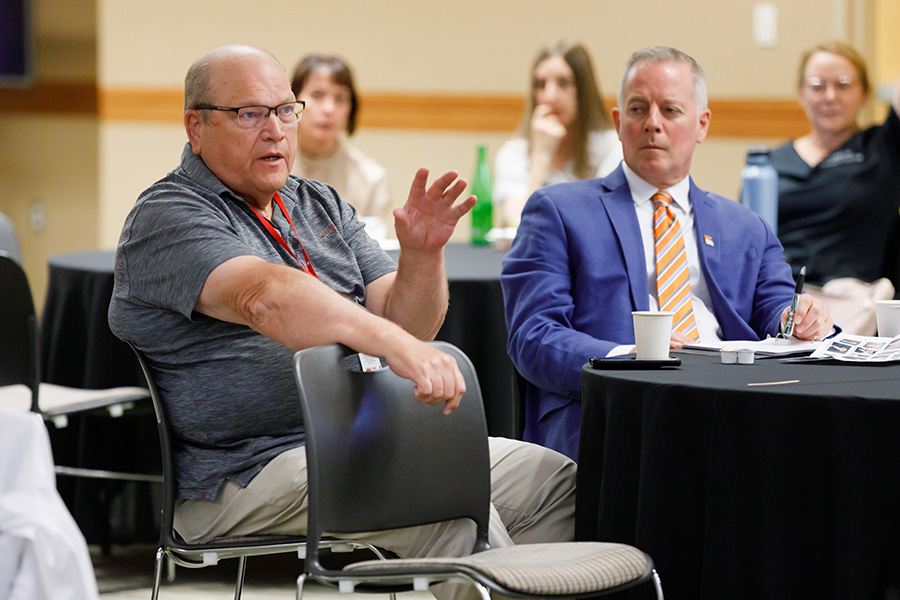 Dr. Steven Remmenga (retired)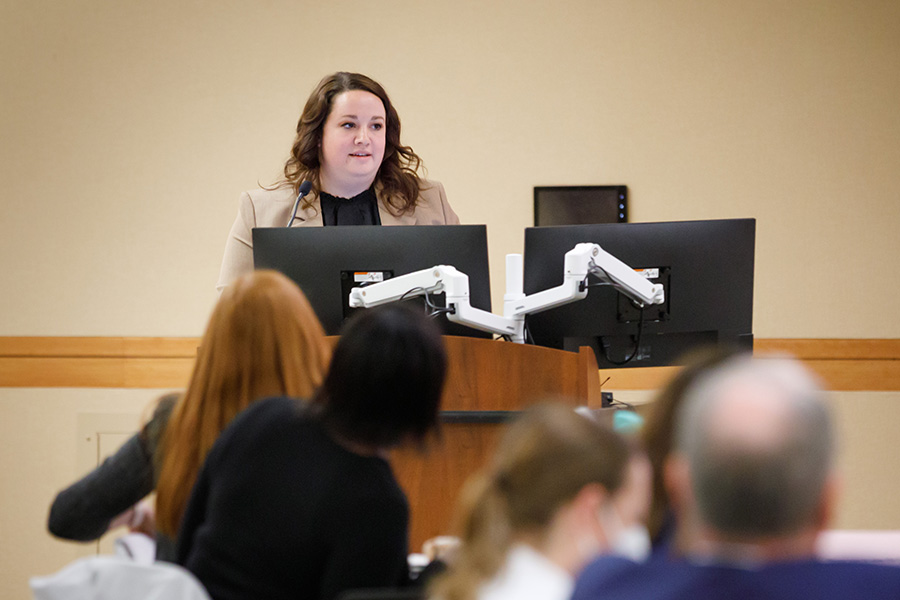 Dr. Melissa Mathes, Residency Research Director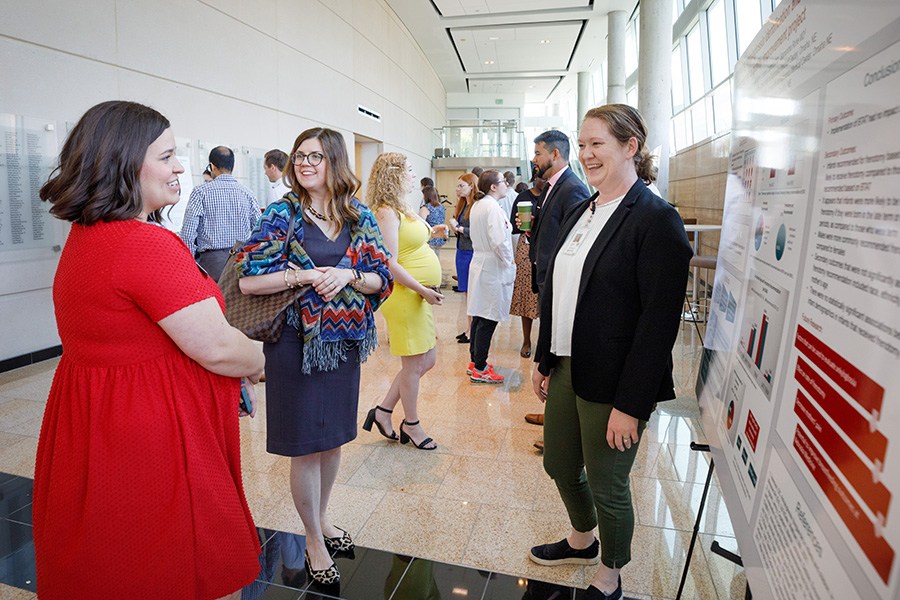 Dani Hicks and Dr. Laura Cudzilo, talk with Dr. Sydney Randall about her research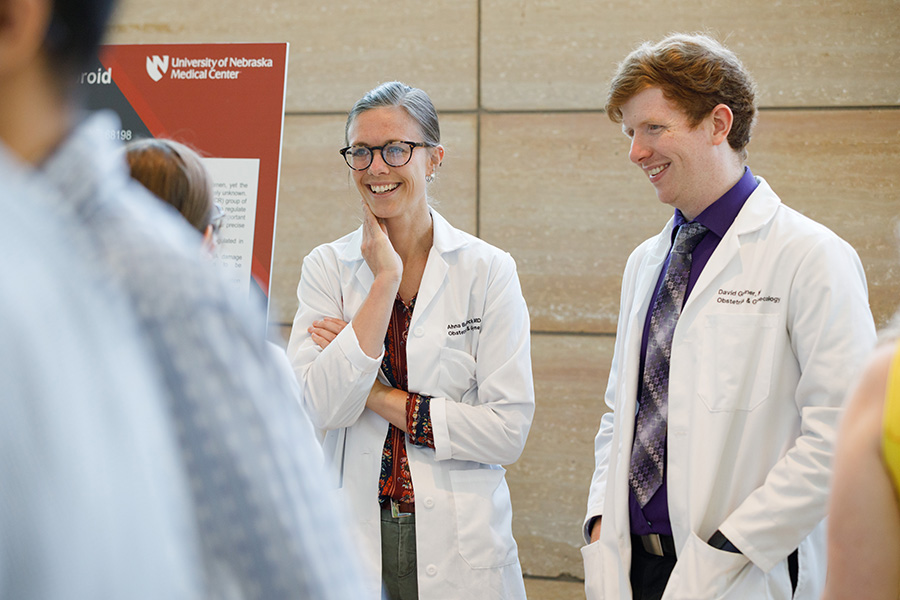 Dr. Ahna Buntrock and Dr. David Greiner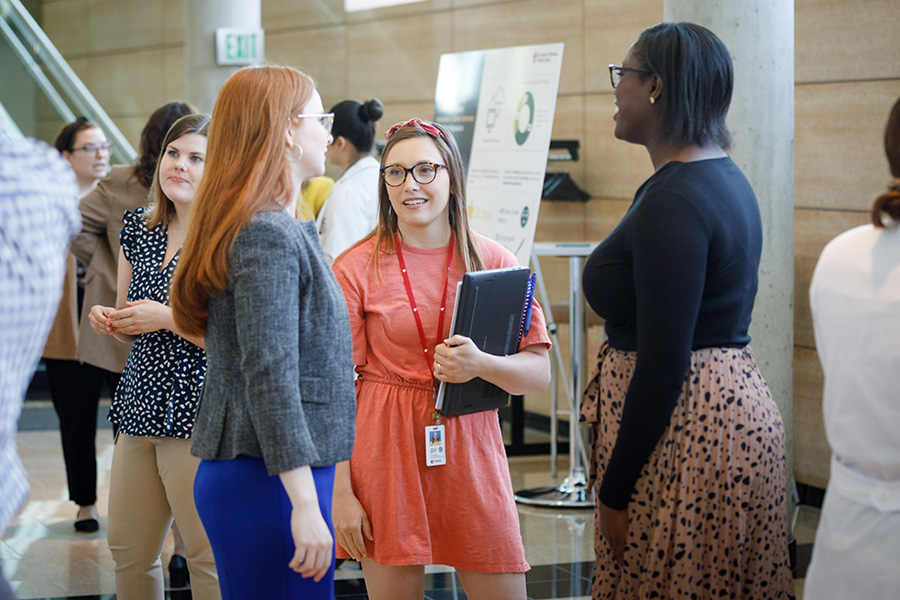 Dr. Mallory Barry and Dr. Tope Banwo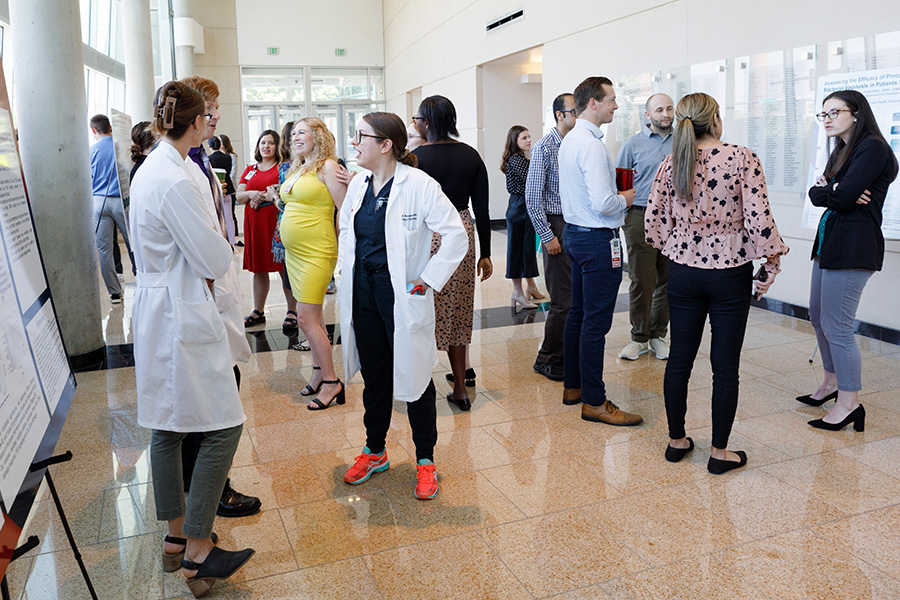 Poster presentations in the atrium