Resident Life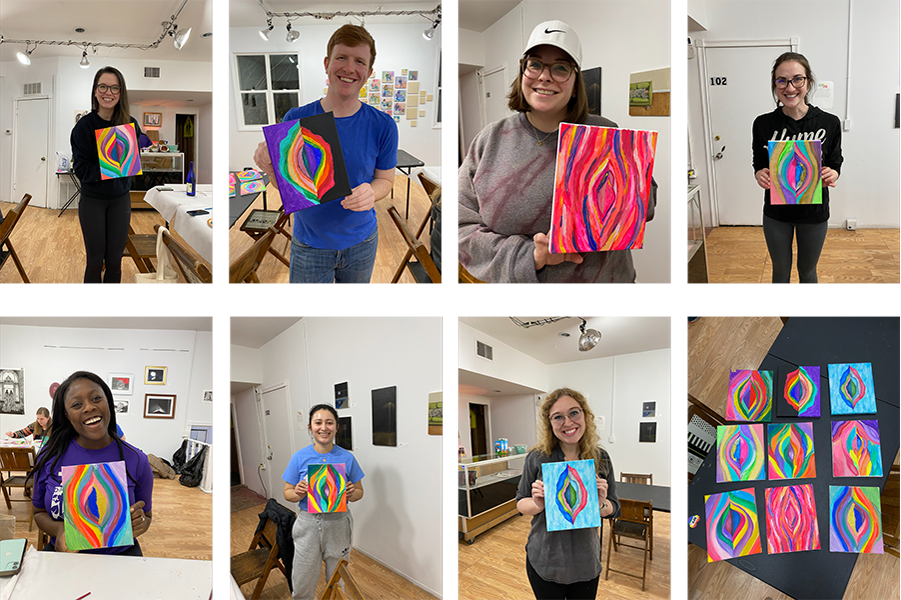 Painting class during Wellness Week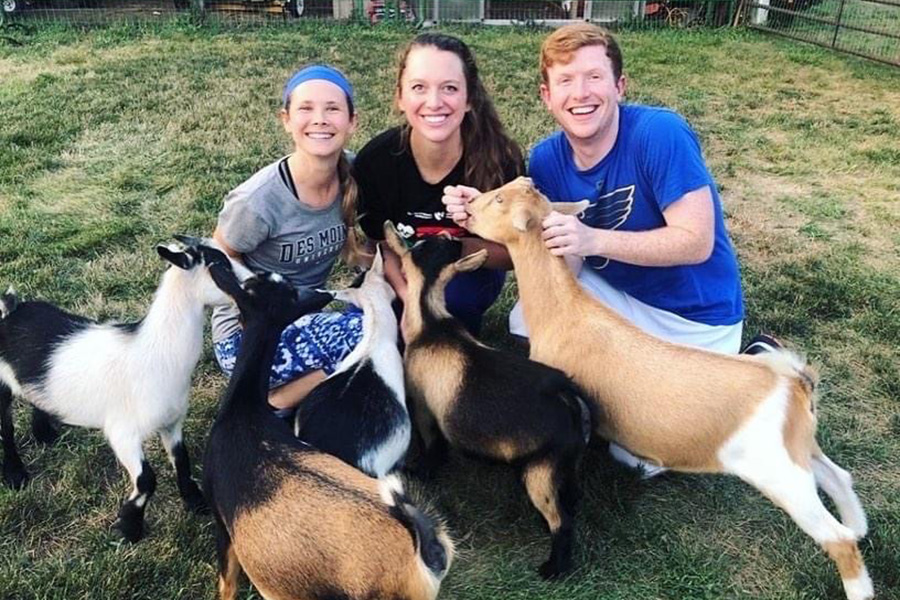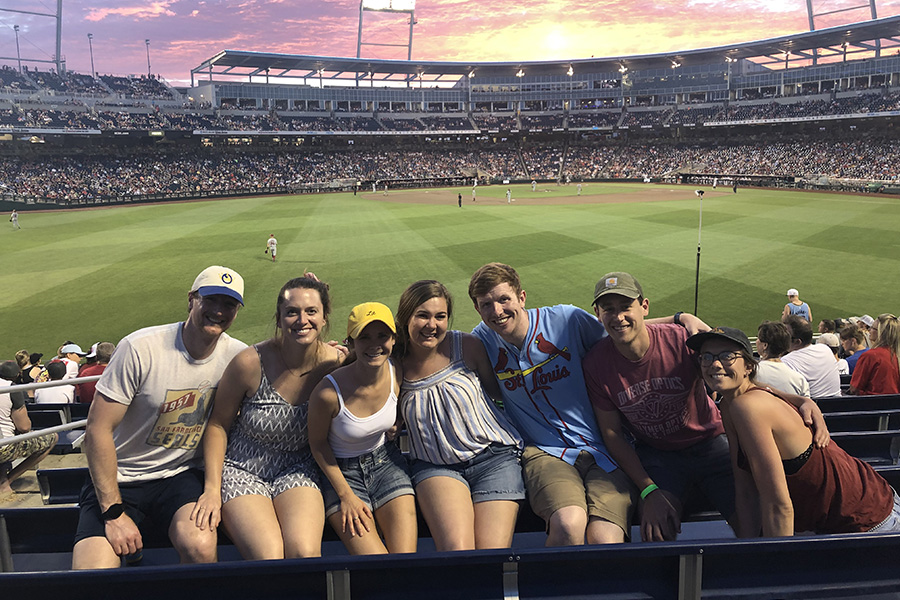 Fun times at a baseball game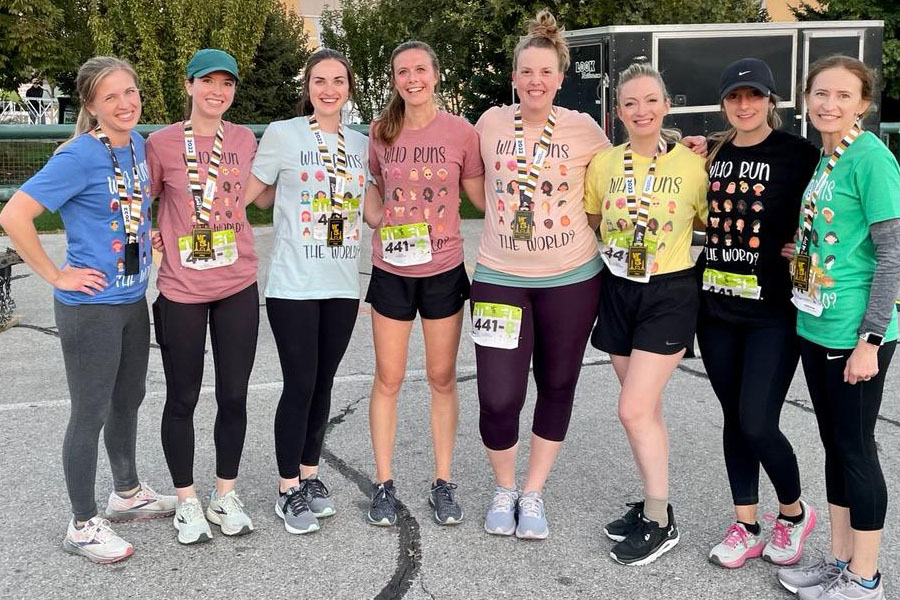 Residents and faculty participate in a run
The Department of Obstetrics and Gynecology provides many opportunities and social outlets for residents, such as:
• Attendance and participation in national conferences
• Resident welcome party
• Resident retreat
• Resident wine and cheese party
• Resident banquet
• Various happy hour gatherings
UNMC also has a mobile app that shows how to get around campus, stay up-to-date with the latest campus news, access UNMC calendars, and more. It's instant access to UNMC in the palm of your hand!  Download the official University of Nebraska Medical Center mobile web version app.
A Few Statements from Our Residents
Below is a summary from a few of our current residents about the work-life balance in the residency program:
Morgan Steffen, DO: I am grateful for a program that strives for and supports a work-life balance. I love ample golden weekends and flanking weekends added to four weeks of vacation. I am able to travel to my family and friends in MN almost every other month. Many of my coresidents build their families during residency, others have actively pursued fertility preservation with the help of our GME benefits. Also, we are fortunate to have opportunities to connect, learn, and grow outside hospital walls; at residency book clubs, retreats, brunches and more!

Anna Adamson, MD: The program offers an Annual Resident Retreat that all residents get to attend. It is comprised of a full 24 hours off and the fourth-year residents plan something fun for everyone to do. Dr. Adamson is a big fan of "Wellness Wednesday," which is whenever there is a fifth Wednesday in the month (which happens quarterly), the residents get that afternoon off. They may plan a dentist appointment, get a haircut, take a nap, spend time together or spend time with family. She also states that the program does a good job of promoting work-life balance. The residents are good about covering for each other and people step up to help each other out.
Lexi Rudnik, MD: She also wants to mention Wellness Wednesday, as it offers a good opportunity for them to catch up on things or for the residents to spend time together. She likes the full weekend off, as her family lives in a different state, so it gives her time to travel. Residents do work long hours, but the program tries to make it manageable. If anyone feels burdened, they help each other out.