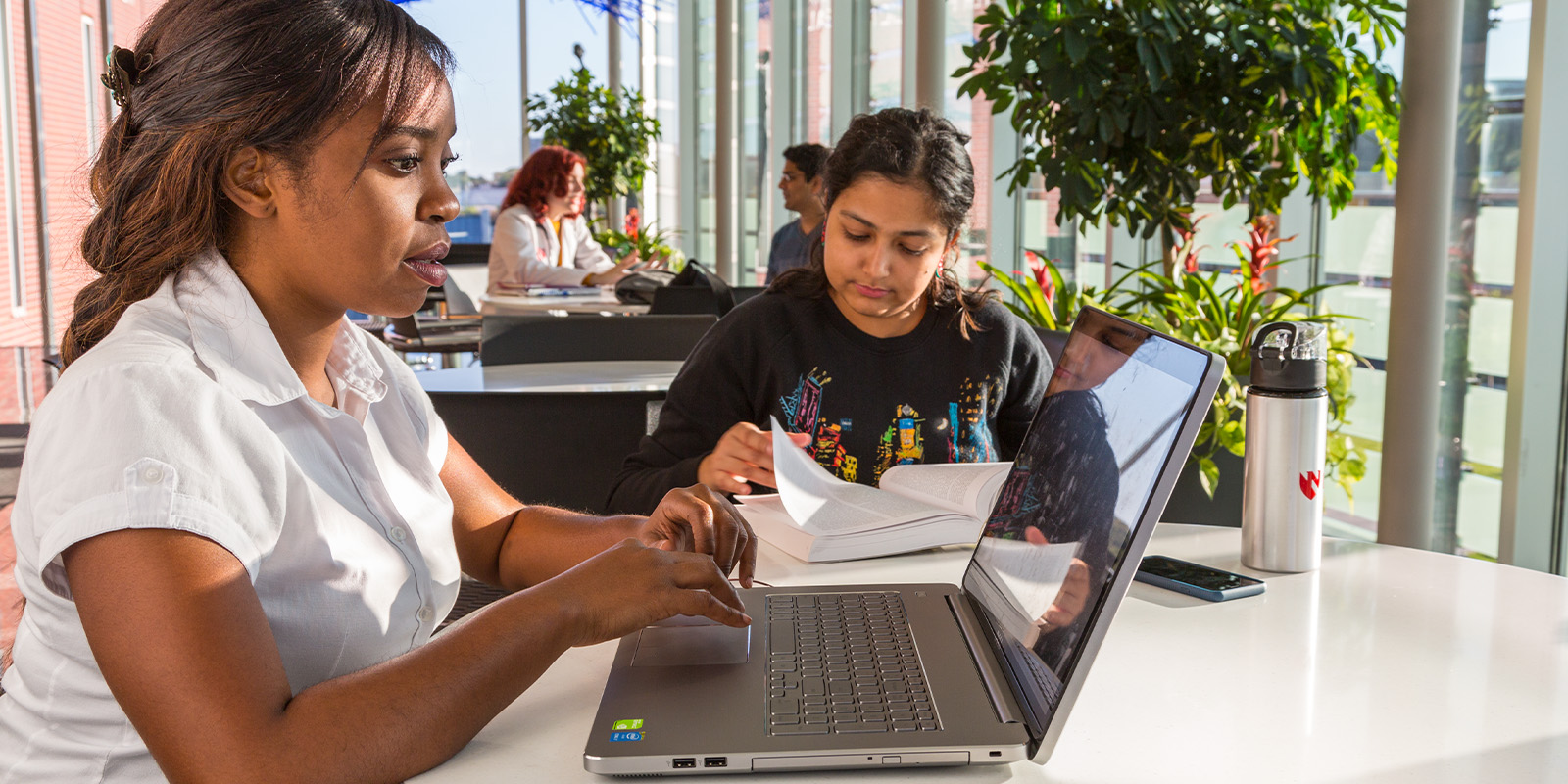 Get the same UNMC educational experience at a time and place that fits your schedule.
Our online certificate, bachelor's, master's or doctoral programs are great opportunities for health care professionals to earn an advanced degree while continuing to work. Everything is held online, so you can work from the comfort of home, and you can determine the pace at which you complete your degree.
Online courses may consist of lectures, group projects, research and discussions. Your classes take place on Canvas, a web-based learning management system, which allows you to access assignments, check grades, and communicate with professors and classmates.
Discover why you should choose UNMC for your online education
Certificate Programs
Earn a certificate in as little as one or two semesters, depending on your schedule. If you're looking to brush up your skills or are not sure whether a master's program is right for you, these certificates are a great, affordable starting point.
Bachelor's Degree Programs
Our online bachelor's degrees are flexible options to help you balance the demands of your work, family and education — while positioning yourself for future success.
Master's Degree Programs
Earn a world-class degree online while learning from the same renowned faculty experts who teach on campus.
Doctoral Programs
Learn all the skills you need to become an expert in your field, but at a schedule that fits your personal and professional goals.
Resources for Online Students
As an online student, your needs are a bit different than those of a traditional, in-person student. Here are some resources you might find helpful.