Sleep Medicine Fellowship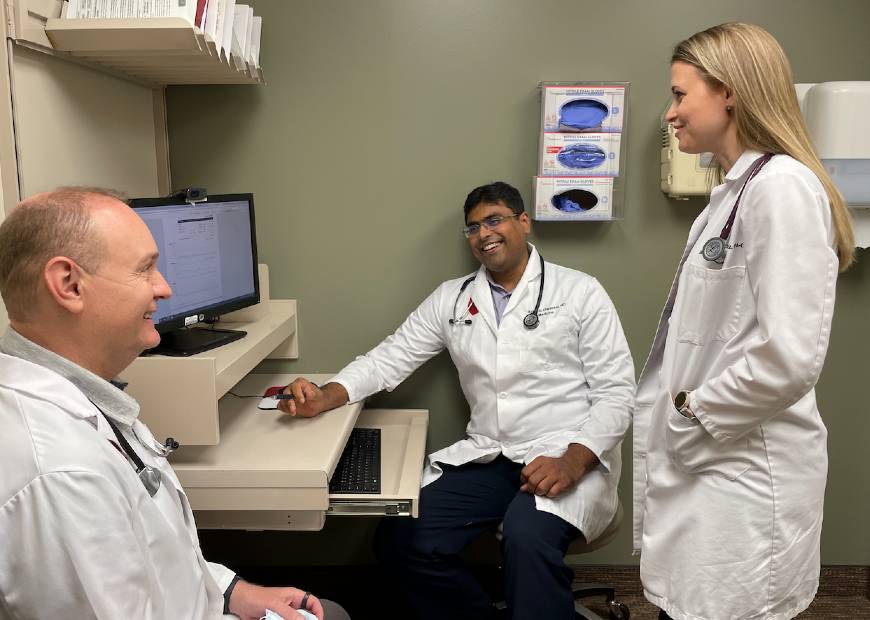 The Sleep Medicine Fellowship Program at UNMC is a one-year ACGME-accredited program that produces two sleep medicine specialists per year. 
Sleep Medicine deals with all kinds of sleep problems and is a multidisciplinary practice. The section is administered under the Division of Pulmonary, Critical Care & Sleep Medicine in the Department of Internal Medicine. The Sleep Medicine fellowship program is supported by UNMC's Graduate Medical Education office. 
Clinical training takes place through Nebraska Medicine and Children's Hospital and Medical Center. Fellows receive ample exposure to evaluating and managing both adult and pediatric patients with all types of sleep disorders. By the end of their fellowship training, our fellows will have proficiency in interpreting sleep studies. Didactics include core curriculum lectures, case conferences and journal clubs. 
Sleep Medicine Fellowship Sample Weekly Schedule
| Day | Morning | Noon | Afternoon |
| --- | --- | --- | --- |
| Monday | Didactics | 1st Monday Journal Club & Dept Meeting / 4th Monday Case Conference | Polysomnogram interpretation |
| Tuesday | Pediatric polysomnogram | Pediatric didactics | Pediatric sleep clinic |
| Wednesday | Adult Sleep Clinic | n/a | Adult Sleep Clinic |
| Thursday | Adult Sleep Clinic | n/a | Adult Sleep Clinic |
| Friday | Polysomnogram interpretation | Internal Medicine Grand Rounds | Scholarly Activity |