Science Cafe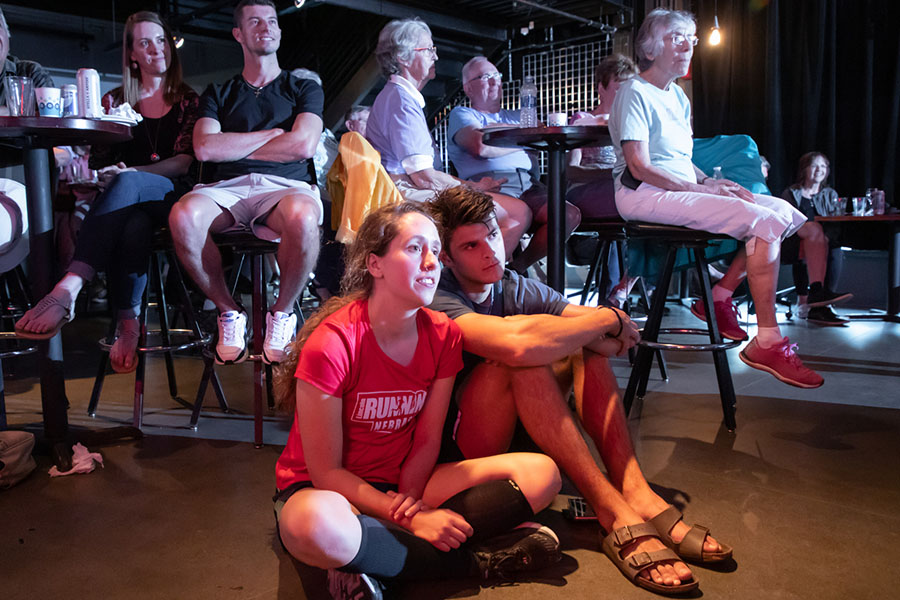 Hot Topics, Real Science
Get ready to talk science face-to-face with actual scientists.
Our Science Cafés address the latest hot science topics in casual settings like pubs and coffeehouses. The events  are open to everyone (21 and older).
Using plain language, an easygoing atmosphere and inclusive conversation, these interactive events are welcoming and comfortable for people with no science background. Each presentation is followed by a question-and-answer period.
Upcoming Speaker
Lou A. Lukas, MD
Associate Professor, Division of Geriatrics, Gerontology, and Palliative Medicine at UNMC

"Are You Ready for the (2nd) Psychedelic Revolution? Psychedelics in Medicine"
December 5, 7pm @ Slowdown
Dr. Lou Lukas spearheads a groundbreaking study using psilocybin, the active component in "magic mushrooms," to alleviate distress in pancreas cancer patients. She's a distinguished alumna of the UNMC College of Medicine, Lehigh Valley Hospital's Family Medicine Residency Program, and the Robert Wood Johnson Clinical Scholars Program at the University of Michigan. She currently serves as the chief of palliative medicine and at the Omaha VA Medical Center and associate professor of palliative medicine and neurological sciences at UNMC. Dr. Lukas began her venture into psychedelic research over a decade ago as a volunteer at Johns Hopkins Center for Psychedelic and Consciousness Research. Now, she's shaping Omaha's research landscape by forging a trail toward the therapeutic use of psychedelics in health care.
Dates
December 5 at 7pm
"Are You Ready for the (2nd) Psychedelic Revolution? Psychedelics in Medicine"
Lou A. Lukas, MD
Slowdown
729 N 14th St
Omaha, NE 68102