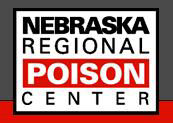 "Harmful or Fatal if Swallowed" is one of the most frightening things a parent can read on a label.
Especially after they find an empty or spilled container sitting next to their child. Even more frightening would be when the parent is fooled on how much a dangerous household chemical looks so much like something you serve your child everyday.
The Nebraska Regional Poison Center would like to alert parents about a product that has prompted many calls to poison centers across the country and several deaths.
The fluid that goes into the outdoor tiki torches contains a hydrocarbon. The liquid is a concern when it gets into the lungs — which happens often when people choke after swallowing it.
The fluid that is used to light a tiki torch is similar to lamp oil and gasoline. It is sold in containers that look very similar to apple juice and has been mistaken by parents. (Click here to see an image of tiki torch fluid.)
The symptoms of hydrocarbon poisoning may include difficulty breathing, persistent cough, low grade temperature, chest pain and lethargy. Store all these products and all dangerous chemicals in their original containers out of the reach of children, preferably in a locked cabinet. Always read labels carefully before using.
If you have any questions, contact the Nebraska Regional Poison Center at 955-5555 in the Omaha metropolitan area or toll-free at 1-800-222-1222 in Nebraska and Wyoming.
The Nebraska Regional Poison Center is sponsored by UNMC and The Nebraska Medical Center.