College of Nursing faculty and staff members receive awards
College of Nursing faculty and staff members received awards during the 2016 Faculty-Staff Annual Meeting on May 11 in Lincoln.
Pictured from left, front row, are: Karen Schledewitz, Scottsbluff, Staff Spirit Award; and Tiffany Moore, Omaha, Pennie Z. Davis Faculty Research Award; and back row, Valeta Creason-Wahl, Omaha, Staff Leadership Award; Tom Mason, Lincoln, Staff Excellence Award; Linda Sather, Omaha, Ada M. Lindsey Professional Service Award; and Karen Grigsby, Omaha, Donna Westmoreland Excellence in Faculty Mentoring Award.
Not pictured: Peggy Pelish, Omaha, Rosalee C. Yeaworth Teaching Excellence Award; and Julie Quickert, Scottsbluff, Kathryn Sandahl Philp Creativity and Innovation Award and Dean's Teaching Excellence Award. The Evaluation Task Force received the Distinguished Team Award.
Dr. Scherl recognized as a pioneer in pediatric orthopaedics at national meeting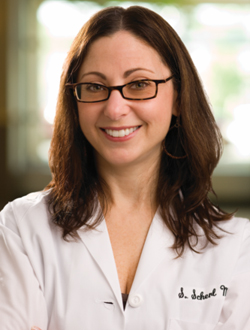 Susan Scherl, M.D.
Susan Scherl, M.D., professor of orthopaedic surgery in the College of Medicine, served as the meeting program chair for the 32nd annual meeting of the Pediatric Orthopaedic Society of North America (POSNA) in April.
At the four-day meeting, which was attended by more than 1,000 pediatric orthopaedists from throughout the world, Dr. Scherl led a symposium on "Non-Accidental Trauma in Children" during the meeting's Trauma Sub-Specialty Day.
Dr. Scherl was the first female meeting program chair in the society's history. She was recognized at the event in an exhibit titled "Women Pioneers in POSNA."
As the program chair, Dr. Scherl said, "My responsibilities were to choose all of the content for the meeting from the submitted abstracts, to plan the schedule of the meeting itself, and choose all of the session moderators and presiders."
Dr. Scherl credited "a lot of women who came before me, mentored me and helped me get to that position," she said, singling out Lori Karol, M.D., the first female POSNA president, who appointed her to the post.
"There are a lot of younger women coming up, and I'm looking forward to helping them along and seeing what they're going to do in the future," she said.
Dr. Allen named a Fellow by the Association for Behavior Analysis International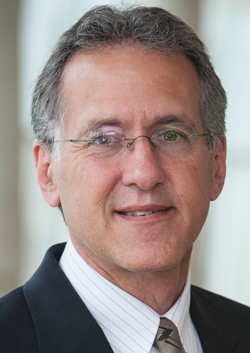 Keith Allen, Ph.D.
Keith Allen, Ph.D., professor of psychology and co-director of the Nebraska Internship Consortium at the Munroe-Meyer Institute for Genetics and Rehabilitation, has been named a Fellow in the Association for Behavior Analysis International.
The Fellow designation is intended to recognize outstanding contributions of ABAI's most distinguished members in research/scholarship, professional practice, and teaching/administration/service.
Maria Malott, Ph.D., CEO of the organization, wrote to Dr. Allen: "Your work in and commitment to the field provide clear evidence of significant contributions and show how deserving you are of Fellow status."
Since 1974, the ABAI has been the primary membership organization for those interested in the philosophy, science, application, and teaching of behavior analysis.
Dr. Are serving on the Joint Global Curriculum Committee of SSO, ESS
Chandra Are, M.B.B.S., professor, surgical oncology, is serving on the Joint Global Curriculum Committee formed by the Society of Surgical Oncology (SSO) and the European Society of Surgical Oncology (ESSO). The lack of an adequately trained workforce of surgical oncologists can be a major detriment in efforts to address the rising global cancer burden. In two jointly published reports, the SSO and ESSO highlighted the global variations in training and made the case for a streamlined global surgical oncology curriculum of uniform standards. It is envisioned that the application of this minimum uniform standards of training will create a robust workforce of well-trained surgical oncologists to meet the growing need resulting from the rising global cancer burden.