A UNMC study has found that "split dosing" the COVID vaccine is as effective as conventional dosing in providing antibody responsiveness.
The study, conducted by the UNMC Department of Internal Medicine's Division of Allergy and Immunology and the UNMC Clinical Laboratory led by Paul Fey, PhD, was published in the Annals of Allergy, Asthma & Immunology in September. It focused on vaccine-hesitant and allergic patients.
Unlike conventional dosing in which a patient receives the vaccine in one dose, split dosing breaks the vaccine into several smaller doses.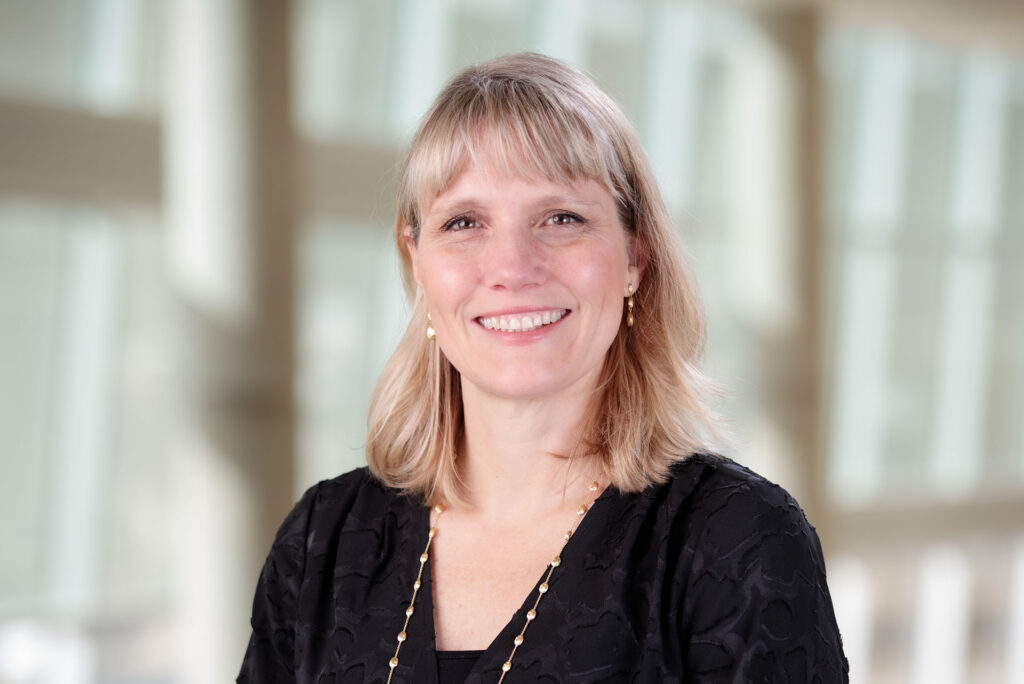 "Many people avoid getting the vaccine because of allergy concerns or fear of adverse reactions," said Jill Poole, MD.
Dr. Poole, senior author of the study and chief of the division, said the need for this study became apparent when Nebraska Medicine and UNMC staff started getting vaccinated in December 2021.
"We were getting a lot of calls from our allergy patients, who were concerned about getting the vaccine," Dr. Poole said.
While split-dosing wasn't new, Dr. Poole said, COVID-19 was unchartered territory.
"As allergists we thought, 'How can we help people who are fearful of getting vaccinated?'" she said.
The solution – a four-month study that compared the effectiveness of split dosing to conventional dosing.
Adult subjects, ages 19-65, were enrolled in the study and given a choice to receive a split or conventional dose of the vaccine. Fifteen patients with vaccine concerns opted for the split dose.
These patients were given the smallest dose possible and observed for 30 minutes. All 15 patients tolerated the first dose and were given the remainder of the vaccine. They were observed again for another 90 minutes.
"As we suspected, no one had serious effects from this method," Dr. Poole said.
After six weeks, blood samples from both groups – split dose and conventional dose – were compared. The results proved that split dosing produced equivalent antibody responses as conventional dosing.
Dr. Poole said the publication of this study was a group effort and one the UNMC team hopes can be used by physicians everywhere.
"This gives hesitant people a safe option to get the vaccine in a way that isn't inferior to receiving the full dose," she said.