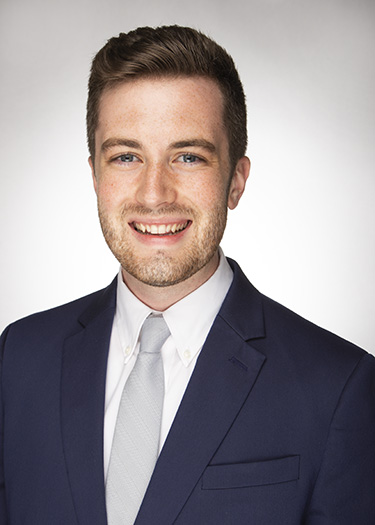 Medical school: Saint Louis University School of Medicine, Missouri
Ian South said he knew he wanted to be a doctor since he was a child and was lucky to have a passionate pediatrician and a supporting family who pushed him to follow that dream.
South said he is pursuing a career in anesthesiology because it requires a combination of deep physiologic knowledge, procedural skills and, most importantly, a compassionate touch. He appreciates the opportunity to engage with patients, support them during a challenging time, and serve as a lifeline in the OR.
"To me, anesthesiology is the perfect blend of fascinating cardiopulmonary physiology, challenging pharmacology and stimulating procedures," South said. "Anesthesiologists have a unique relationship with patients, having to quickly connect with them, help them understand the intimidating nature of going under anesthesia and answer their many questions."
South said he is excited to make lasting bonds with people who share an excitement for anesthesiology and an enriching educational experience at UNMC.
List some accomplishments you are proud of:
I designed and taught a course on wellness in medical school.
I participated in Model UN throughout college. I also won the "Excellent Delegate" award while representing The People's Republic of China.
Three things about you that others may not know:
I love to cook and strongly considered going to culinary school instead of college.
Karaoke is one of my guilty pleasures.
I would destroy anyone who challenged me at Mario Cart 8.