UNMC joined in an interactive, multi-agency training exercise in Alaska and Washington to enhance readiness to care for patients with highly communicable infectious diseases in rural areas.
Providence health care, which spans five western states, led the training partnership.
Participants focused on special pathogen training and infection prevention and control practices. This involved using the Isolation System for Treatment and Agile Response for High-Risk Infections (ISTARI), developed by UNMC and Otherlab, an independent research and design lab.
ISTARI is a unique, portable patient care system that facilitates a full scope of clinical care when isolation precautions are required. It enhances safety, improves quality of care, and reduces costs by reducing the reliance on personal protective equipment.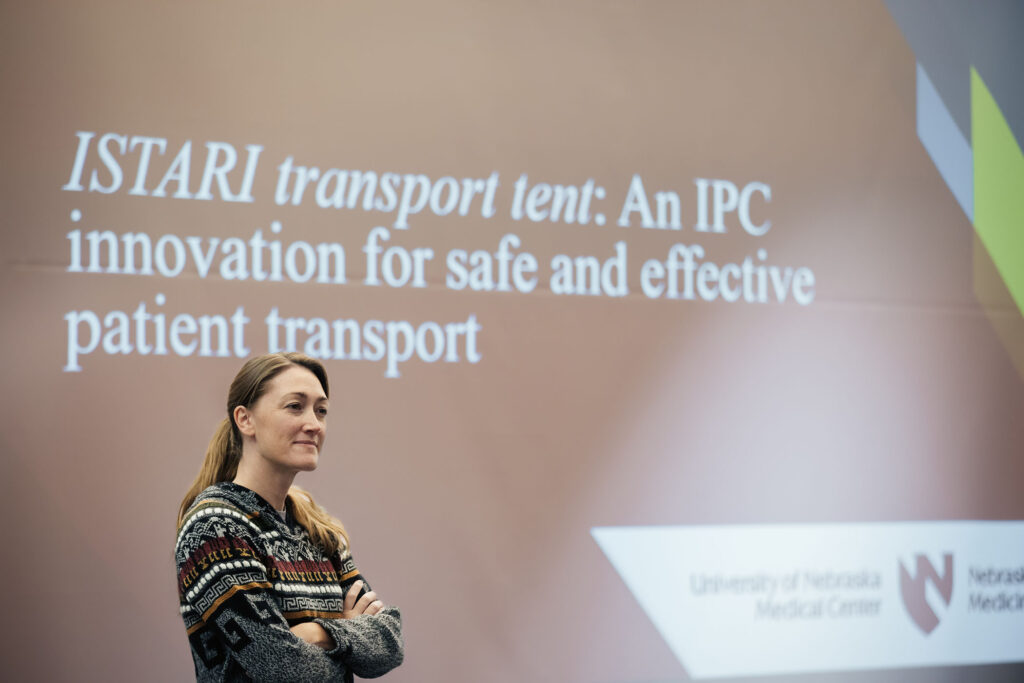 The training, held from Sept. 11-15, played a pivotal role in assessing and refining systems, protocols and partnerships critical to a cohesive and coordinated regional response. Importantly, it not only reinforced best practices in infection prevention and control in the management of unknown or highly communicable diseases, but it allowed local and regional responders to practice case identification and transport in the Northwest United States, forging relationships that will be needed should an actual case occur.
Simulations of an ill patient with a likely highly communicable disease spanned from Fairbanks and Anchorage, Alaska, to Spokane, Washington, the location of the regional referral center for expert management of such cases.
This collaborative effort was primarily coordinated by Providence Sacred Heart Medical Center and Children's Hospital Special Pathogen Unit, designated as the Region 10 Emerging Special Pathogen Treatment Center, in conjunction with UNMC and Nebraska Medicine.
Providence SPU is among the 13 federally funded and designated Regional Emerging Special Pathogen Treatment Centers across the nation, specializing in the management of highly infectious diseases such as Ebola.
This training initiative was made possible because of grant support from the U.S. Department of Health and Human Services grants, including a Centers for Disease Control and Prevention (CDC) grant supported by Project Firstline. This grant aims to enhance infection prevention and control initiatives within small and rural health care facilities, advancing the ability of healthcare professionals to provide safe and effective clinical care across the country.