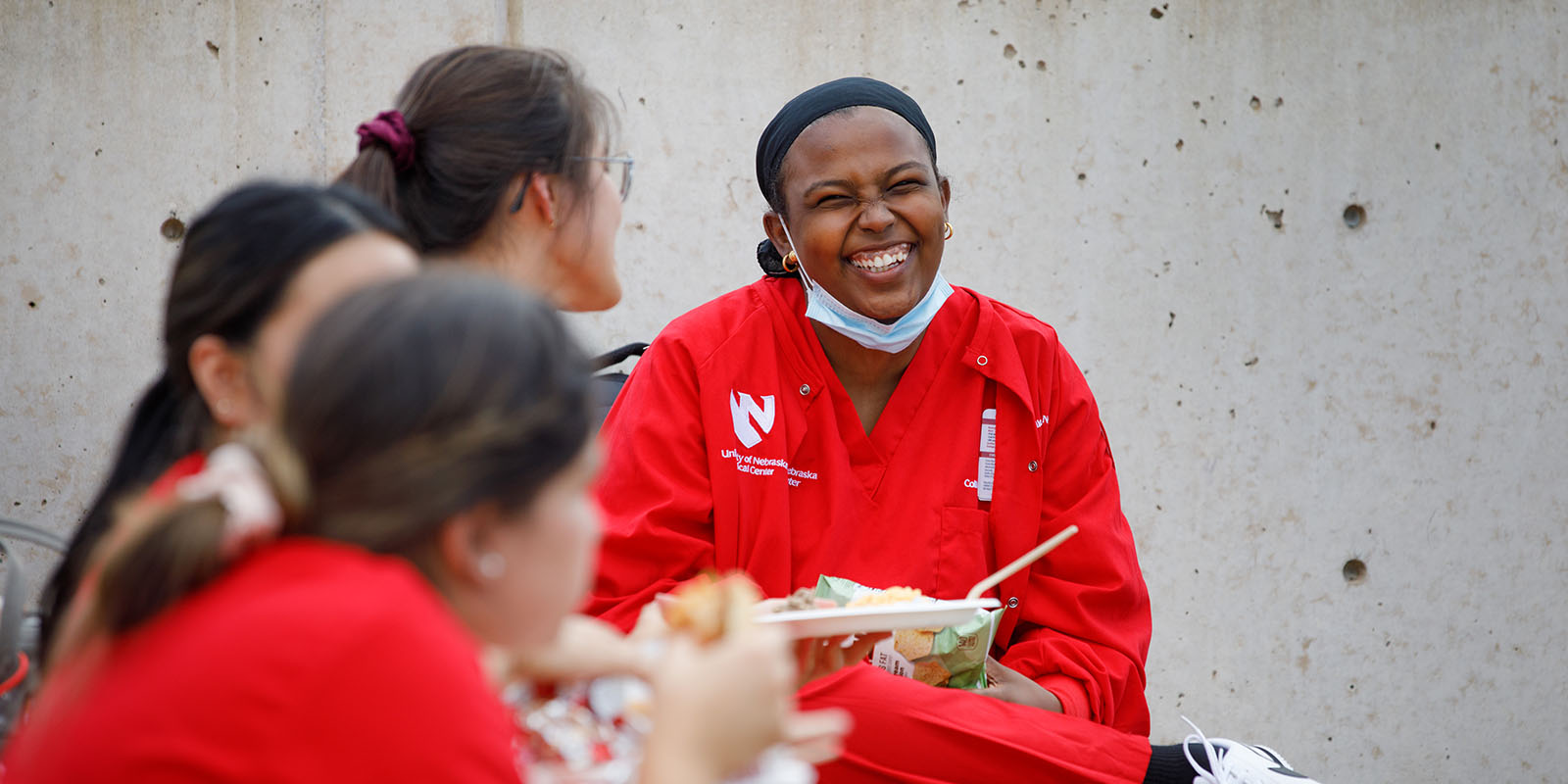 Chancellor Jeffrey P. Gold, MD, leads the University of Nebraska Medical Center, which was founded in 1869, chartered as the Omaha Medical College in 1881, and became affiliated with the University of Nebraska in 1902.
By the Numbers
Enrollment at UNMC has set a record for 21 straight years. For the 2021-22 school year, enrollment increased by 3.5%. External funding for research, education and public service set a record in fiscal year 2021 with $228.5 million.
$841.6 million
operating budget, 19% state-supported, 2021-2022
$163.9 million
research grants, 2020-2021
Employees
5,708, as of June 2020, which is a full-time equivalent of 4,913.5.
Economic Impact
UNMC and its hospital partner, Nebraska Medicine, have an annual impact of $4.8 billion.
Rural Care
UNMC's percentage of graduates practicing direct patient care in rural areas is 5th in the nation.
Alumni
Nearly half of Nebraska's physicians, dental professionals, pharmacists, bachelor-prepared nurses and allied health professionals have graduated from UNMC.
Rankings
Among the best in U.S. News & World Report rankings: Primary care, nursing, physical therapy, physician assistant and pharmacy programs – plus our online graduate nursing programs.
Fulbright Scholars
UNMC is a Fulbright U.S. Scholar Program Top Producing Institution for the second year in a row, as established by the U.S. Department of State's Bureau of Educational and Cultural Affairs.
Major Units
UNMC comprises six colleges, two degree-granting institutes and a graduate studies program.