College of Medicine Dean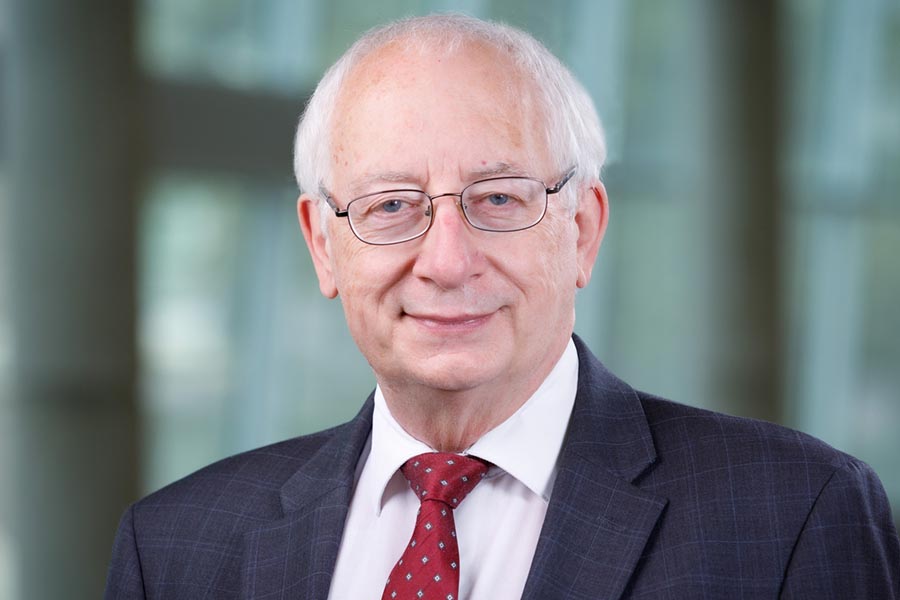 Bradley Britigan, MD, is a physician scientist trained in internal medicine and infectious disease. He has served as the Stokes-Shackleford professor and dean of the University of Nebraska Medical Center College of Medicine since July 2011.
Since 2011, Dr. Britigan also has co-directed the pediatric faculty practice plan, Children's Specialty Physicians, with the chief executive of Children's Hospital & Medical Center in Omaha.
In January 2014, he also assumed the role of interim president of Nebraska Medicine, the health care system formed by the integration of the Nebraska Medical Center, Bellevue Medical Center, and UNMC-Physicians, whose formation he helped develop. The latter is the faculty practice plan of UNMC. He held this position until August 2016, when the health system named a permanent chief executive.
During Dr. Britigan's tenure as dean, the College of Medicine has seen a marked increase in the size and scale of activities in each of its missions. The number of full-time faculty has increased by 50 percent, extramural research funding has doubled, three new departments have been created, a new medical school curriculum has been developed and implemented, many new clinical programs have been developed in conjunction with the college's health partners, and the number of female leaders in the college has substantially increased.
A Minnesota native who grew up in St. Louis, Dr. Britigan earned his bachelor's degree at Cornell University in Ithaca, New York, and his medical degree from the University of Southern California in Los Angeles. He competed internal medicine residency at Rhode Island Hospital in Providence and a fellowship in infectious diseases at the University of North Carolina at Chapel Hill.
Dr. Britigan joined UNMC after seven years at the University of Cincinnati, where he was the Taylor Professor and chair of the department of internal medicine. Prior to that, he spent 17 years at the University of Iowa, where he was director of the division of infectious diseases, fellowship program director, and NIH T32 training grant PI for 11 years in the department of internal medicine. He also has had a greater than 30-year role as a staff physician and investigator in the United States Department of Veterans Affairs. He has been involved in medical student, graduate student, resident and postdoctoral fellow education throughout his career.
Research in Dr. Britigan's laboratory focuses on the biology of oxygen-centered free radicals and/or iron metabolism as they relate to host defense/inflammation. There is a particular emphasis on these events in phagocyte biology and the pathogenesis of infection with bacterial pathogens such as Pseudomonas aeruginosa,Mycobacterium tuberculosis and Francisella tularensis. His research has been funded over the years by NIH, the VA, and a variety of research foundations.
The author of more than 130 peer-reviewed publications, Dr. Britigan was elected to membership in the American Society for Clinical Investigation and the Association of American Physicians. He is a fellow of the Infectious Diseases Society of America and was the president of the American Federation for Medical Research from 1996-1997 and president of the Central Society for Clinical Research from 2010-2011. He continues to be clinically active in adult infectious diseases and medical education. He also has served for several years as a member of the review and selection committees for Executive Leadership in Academic Medicine Program that seeks to advance the careers of women in academic medicine. He has served as member of site visit teams for the Liaison Committee for Medical Education that is responsible for the accreditation of medical schools in the United States and Canada.