UNMC History
At UNMC, we are proud of  a rich, vibrant history that dates back to the end of the 19th century.
Since being founded in 1869 by the Nebraska Legislature, our academic medical center has grown to encompass six colleges, two degree-granting institutes and a graduate college, serving students on five campuses across Nebraska and online.
We continue to grow and change in order to meet the needs of our future health professionals.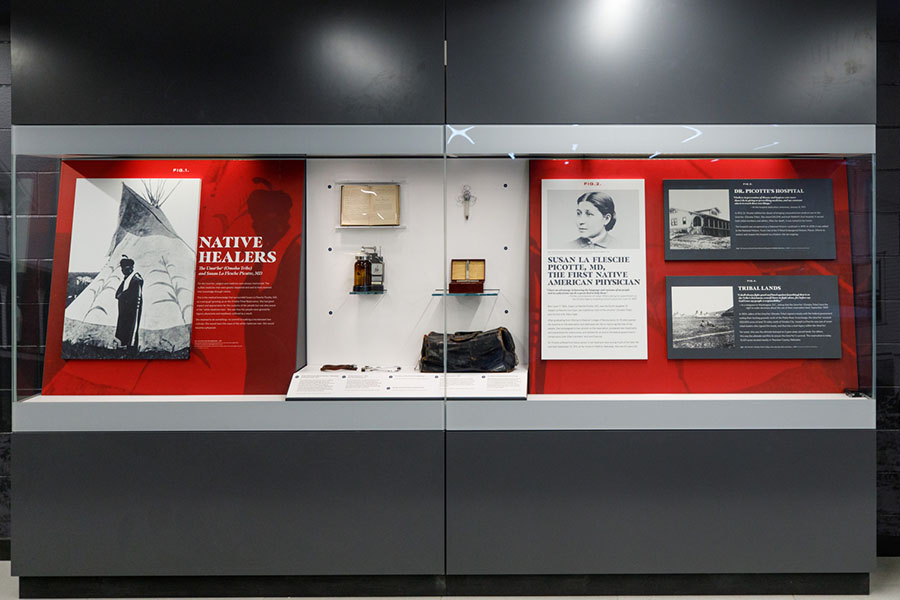 Learn more about UNMC's history and that of notable Nebraska health professionals. 
Founded in 1869, UNMC then was chartered in 1881 as the state's first medical college and became part of the University of Nebraska in 1902. It grew with the additions of a dental college (1903), pharmacy college (1908), nursing college (1917), allied health training programs (early 1930s) and the Graduate College (1942). UNMC not only expanded to meet the needs of future health professionals but also consolidated several of its colleges into an Omaha campus destined to sustain its growth.
Expansion includes College of Nursing brick-and-mortar sites in Omaha, Lincoln, Kearney, Scottsbluff and Norfolk, Nebraska. They were built to advance nursing care and address predicted critical shortages of nurses and nursing faculty.
UNMC formed the College of Public Health in 2006. Its state-of-the-art building – named the Harold M. and Beverly Maurer Center for Public Health – opened in 2011.
In 2015, the School of Allied Health Professions became the College of Allied Health Professions.
Virtual Tour
Take a virtual walk through the Wigton Heritage Center to experience the history and historic moments of UNMC.