College of Nursing Dean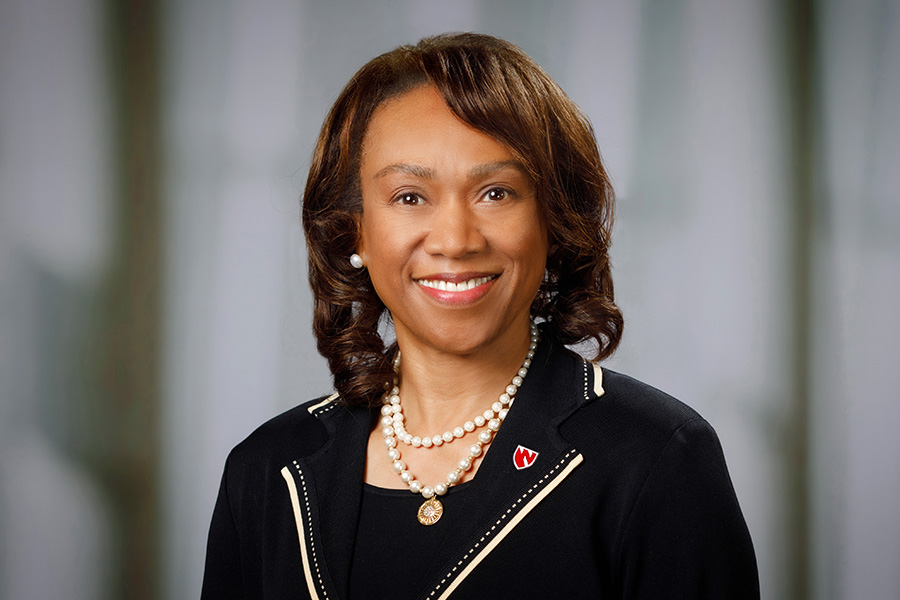 Lepaine Sharp-McHenry, DNP, is dean of the University of Nebraska Medical Center College of Nursing. A registered nurse since 1981, Dr. Sharp-McHenry previously served as dean of the College of Natural, Behavioral and Health Sciences at Simmons University in Boston, and as dean of the College of Nursing at Oklahoma Baptist University. 
Dr. Sharp-McHenry received an associate's degree in nursing at Southern Arkansas University, bachelor's in nursing from the University of Arkansas, master's as a clinical nurse specialist in psychiatric mental health nursing from the University of Oklahoma, and a doctorate in nursing practice with a specialty in executive leadership from Union University in Tennessee.
She has held leadership roles in national organizations such as the National Association of Directors of Nursing Administration in Long Term Care, National Council of State Boards of Nursing, American Association of Colleges of Nursing, Commission on Graduates of Foreign Nursing Schools, and Commission on Collegiate Nursing Education.
She published and co-authored articles and served as an expert panel member in the development of clinical practice guidelines in the long-term care field.