Eppley Institute for Research in Cancer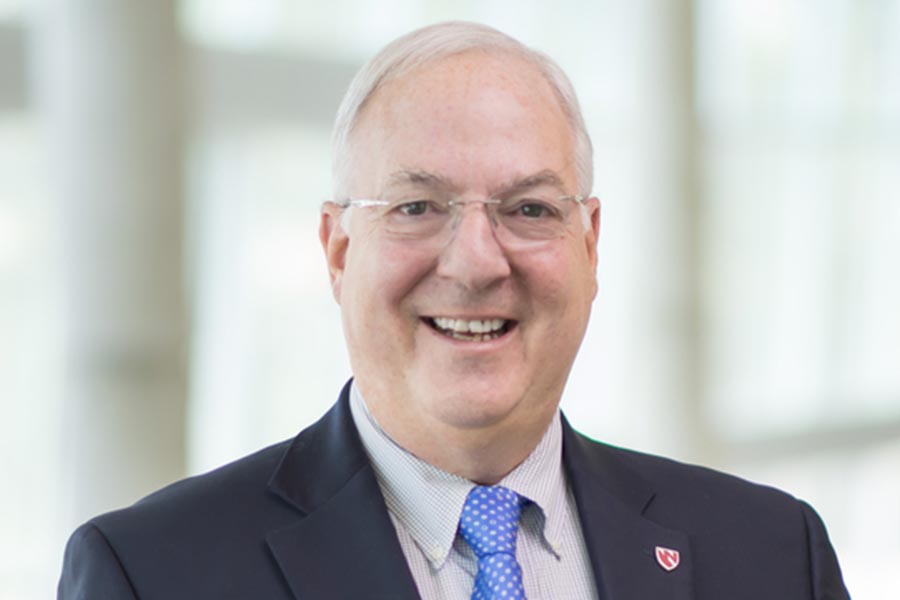 Winning teams are expected in Nebraska – even in research. That's why Kenneth H. Cowan, MD, PhD, recruits top cancer researchers to UNMC's National Cancer Institute-designated comprehensive cancer center. His goal: to lead the world in research, prevention and treatment.
The New York City native became director of the Eppley Institute for Research in Cancer and Allied Diseases and of what now is known as the Fred & Pamela Buffett Cancer Center in August 1999 after spending 21 years at the NCI, including 11 years as chief of the medical breast cancer section.
Since joining UNMC, Dr. Cowan has elevated clinical and basic research in both the institute and the cancer center, which is one of 65 NCI-designated cancer centers in the United States and the only cancer center in Nebraska to earn such distinction.
Dr. Cowan's own research focuses on the prevention and treatment of breast cancer, specifically on the mechanisms of drug resistance, the biology of breast cancer and gene therapy. His clinical trials have focused on the identification of therapies to treat and prevent breast cancer.
In 2002, then-President George W. Bush appointed Dr. Cowan to a six-year term on the National Cancer Advisory Board to help shape cancer policy.