McGoogan Health Sciences Library Dean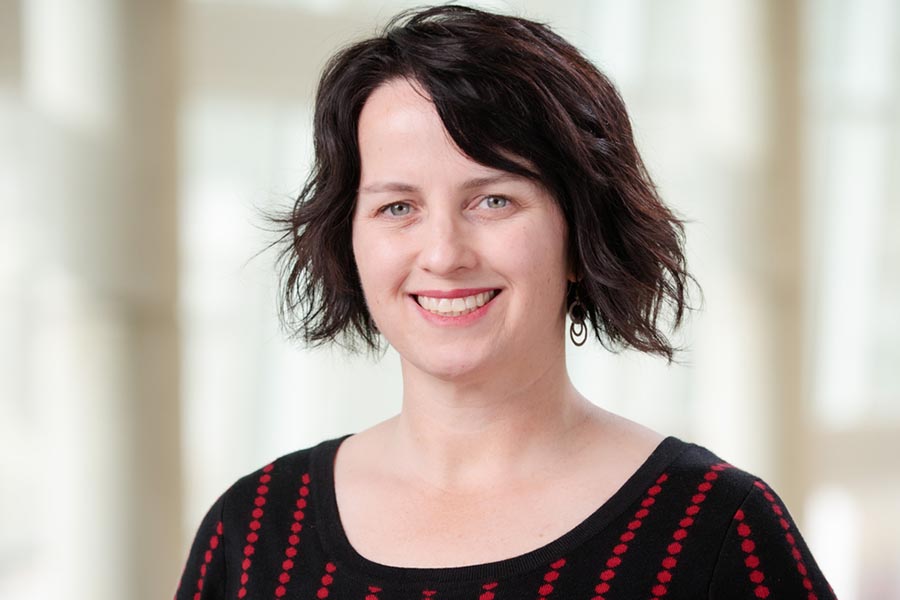 Emily J. Glenn, MSLS, serves as dean of the Leon S. McGoogan Health Sciences Library at the University of Nebraska Medical Center.  In this role, Glenn is responsible for the library's strategic direction, resources and services, plus a significant exhibit collection in the Wigton Heritage Center. She is a member of the University of Nebraska Consortium of Libraries Executive Committee. Prior to being named dean, she served as the library's associate dean, overseeing user services, collections, education and teaching, and technology. Glenn brings over 20 years of experience in corporate, academic and special libraries.
 
Glenn came to UNMC from the University of Washington, where she was the community health outreach coordinator with the Network of the National Library of Medicine for Region 5. She also held positions as a chief librarian at St. Paul's Hospital Millennium Medical College in Ethiopia, as the librarian of a university-affiliated biomedical research institute in Seattle, and as the head of archives technical services at Duke University Medical Center Library and Archives in Durham, N.C.
 
Glenn is a distinguished member of the Academy of Health Information Professionals. In 2019-2020, she was a fellow of the National Library of Medicine and the Association of Academic Health Sciences Libraries Leadership Fellows Program. She graduated from the Leadership Institute for Academic Librarians at Harvard Graduate School of Education.
 
As an Association of Academic Health Sciences Libraries Future Leaders Committee member, Glenn helps develop future academic health sciences library leaders. Glenn has mentored several early career librarians in the Medical Library Association's  Rising Star and Colleague Connection programs. She also has served on the Medical Library Association's Membership Committee and Nominating Committee, as chair of the International Services Committee, and on several awards and honors juries. She previously served as president of the Pacific Northwest Chapter, Medical Library Association and Special Libraries Association.
 
Glenn's professional interests include leadership, innovation and design, mentoring and inclusion. She has authored chapters, articles, presentations and posters about health sciences information and libraries in academic health sciences settings. In 2018, she was awarded a Medical Library Association Librarians without Borders/Elsevier Foundation/Research4Life Grant to provide Hinari and Research4Life resources instruction in Rwanda.
 
Glenn holds a bachelor's degree in sociology with a minor in women's studies from the University of Oregon and a master's of library science degree from the University of North Carolina at Chapel Hill.