PhD in Cancer Research
Search for solutions to one of medicine's greatest challenges with an innovative Cancer Research PhD from UNMC.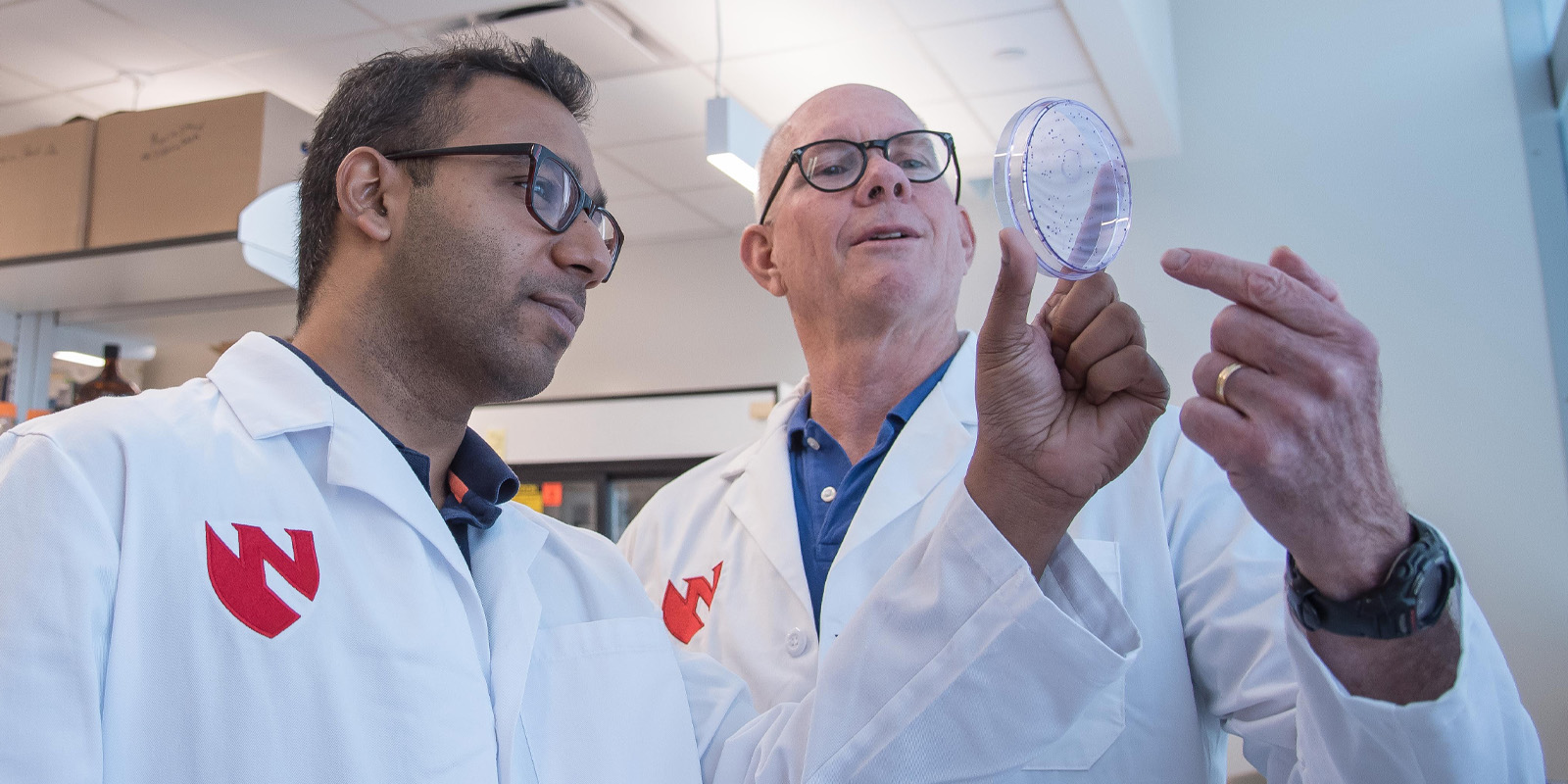 Why earn a PhD in Cancer Research?
Advancement in the detection and treatment of cancer continues to accelerate through ground-breaking research, yet cancer remains one of the most complex and challenging problems of biomedical research.
As a cancer researcher, you'll work to better understand the causes of cancer, and to find new ways to prevent, diagnose, and treat cancer.
We're in an exciting new dawn in biomedical science where we will see many cures previously deemed impossible.
Why earn a PhD in Cancer Research from UNMC?
Cancer research is a key area of research at UNMC, which features the National Cancer Institute-designated Fred & Pamela Buffett Cancer Center. The Cancer Research Doctoral Program, offered through the Eppley Institute for Research in Cancer and Allied Diseases, is the cornerstone of our National Cancer Institute-supported Cancer Biology Training Program.
The Cancer Research Doctoral Program is one of the seven programs within the Interdisciplinary Graduate Program in Biomedical Sciences and includes approximately 100 faculty from the Eppley Institute and other basic and clinical departments within UNMC. You'll work in state-of-the-art laboratories and participate in important cancer research with nationally and internationally renowned scientists.
Cancer researchers at UNMC are engaged in work that addresses the root causes of cancer, as well as the means of enhancing the detection and treatment. This research employs a wide range of animal and cellular model systems, includes both basic and translational research, and focuses heavily on the molecular basis of cancer. As a result, you'll receive broad-based training in all aspects of cancer biology and employ cutting-edge experimental approaches.
Our innovative program trains future scientists to approach cancer research knowledgeably and creatively and to enter careers in which they can make a significant contribution.
Start Date
Spring, Summer, Fall
Education Opportunities
You'll receive advanced training in cancer research. We offer special courses on translational cancer research and grant writing and seminar presentation skills. You'll also have the chance to attend discussions of cancer cases by oncologists and participate in interdisciplinary clinical/basic cancer research groups.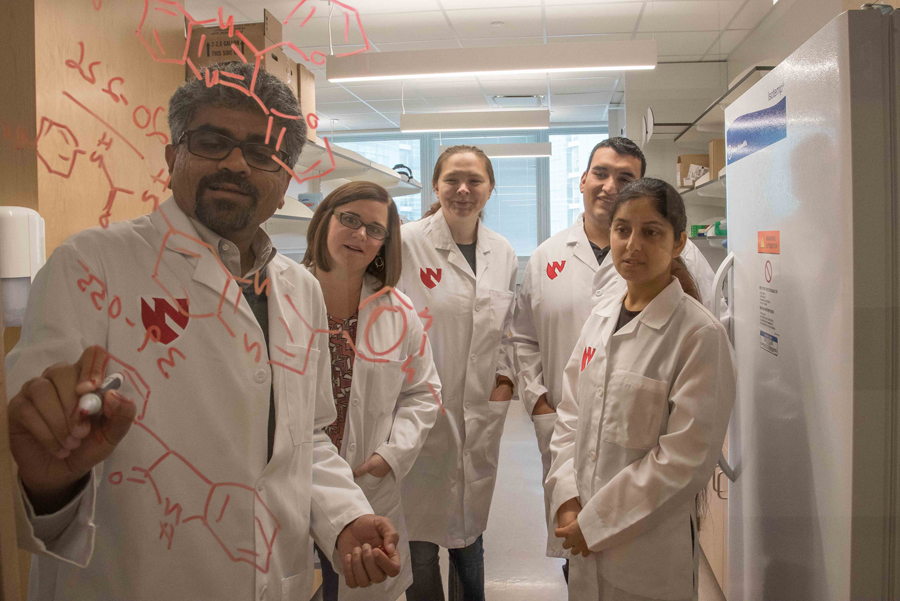 The Eppley Institute is fighting cancer with some of the brightest minds in science. Faculty and students have access to state-of-the-art research equipment both within the Eppley Institute and in other shared on-campus facilities.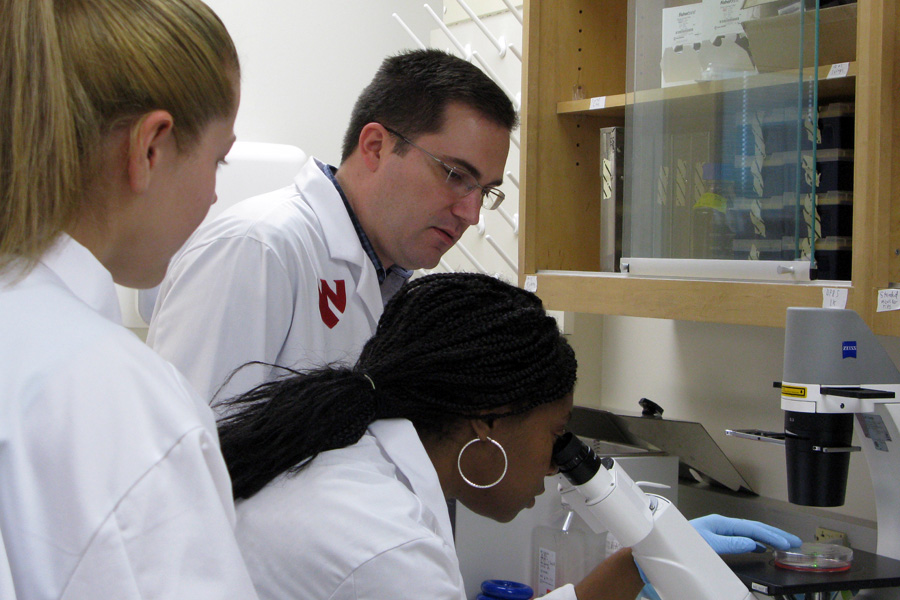 Careers & Outcomes
Program graduates are highly recruited for postdoctoral work in top laboratories at universities, government laboratories and private industry. Many graduates assume research or teaching careers in academia; others take research positions in biotechnology firms, government or pharmaceutical companies or in the health care or medical professions.
Recent Job Titles
Professor
Senior Licensing Specialist
Assistant Director of a Clinical Molecular Oncology Laboratory
Director of Bioengineering
Scientific Director
Clinical Scientist
Medical Resident
Recent Postdoctoral Fellowships
Yale University
Johns Hopkins University
The Mayo Clinic
Harvard University
MD Anderson Cancer Center
Causes of Cancer
This area of research includes evaluation of the genetic and environmental factors that contribute to cancer incidence, as well as cancer prevention. Research efforts include functional genomics, DNA damage and repair, nutrition and cancer, environmental risk factors, cancer genetics and animal models of cancer.
Molecular and Cellular Characteristics of Cancer
This research focuses on the differences in molecules and cells that help define cancer. The following avenues are taken in research at the molecular level: gene expression, signal transduction and structural biochemistry.
Diagnostics and Therapeutics
State-of-the-art technology couples with cutting-edge cancer research to identify new ways of diagnosing and treating cancer. Several research innovations are used, including high-throughput screening for novel anti-tumor drugs, analysis of unique clinical cancer resources, identification of new cancer biomarkers and immunotherapy.
Connect with Us
For more information, please contact Dr. Joyce Solheim (jsolheim@unmc.edu) or Misty Pocwierz-Gaines (misty.pocwierz@unmc.edu) in the UNMC Eppley Institute for Research in Cancer & Allied Diseases.
Related Programs
Students interested in this program may wish to explore: