Teaching Skills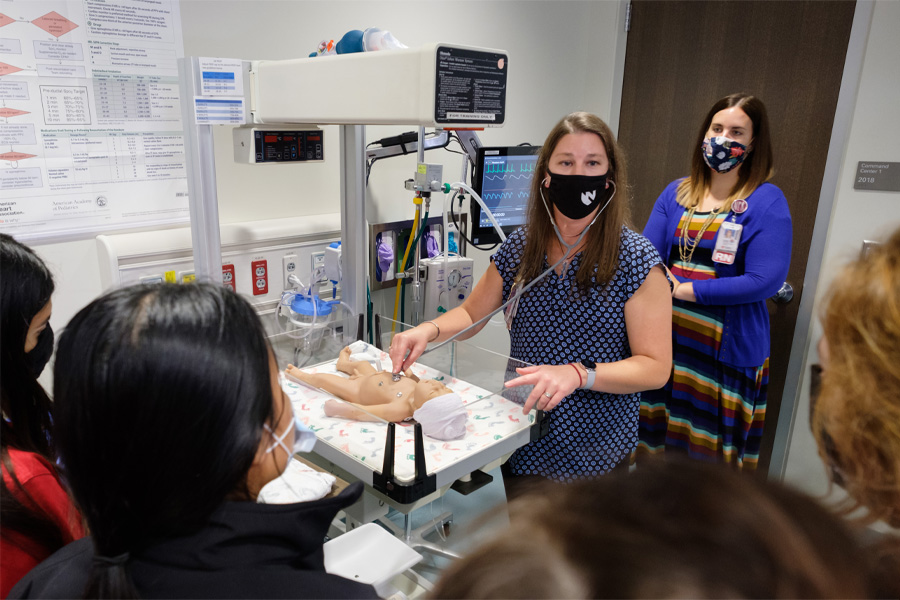 Interested in sharing your knowledge with others? Want to become a faculty member at a teaching-focused institution? UNMC Graduate Studies has a variety of opportunities for you to obtain and grow the teaching skills needed to thrive as an educator.
Non-Credit Opportunities
Teaching Online
Teaching Launchpad Series
Go-2-Knowledge Webinars
Graduate Studies Lunch & Learn Workshops and Seminars
Credit Opportunities
Career Prep Courses
Theory and Practicum Courses
Additional Courses
Courses to Help You Prepare for a Faculty Career
The Health Professions Teaching & Technology (HPTT) program offers a variety of teaching-focused courses. Each one is typically three credit hours. Some examples of courses include:
HPTT 801 Foundations of Health Professions Education
HPTT 802 Instructional Design for Health Professions Education
HPTT 803 Integrating Technology into Health Professions Curriculum
HPTT 804 Multimedia and Emerging Technologies for Learning in The Health Professions
HPTT 805 Evaluation and Assessment of Teaching and Learning in Health Professions Education
HPTT 820 Distance Education in Health Professions Education
HPTT 821 Fundamentals of Adult Learning in Health Professions Education
HPTT 822 Cognitive Psychology Applied to Health Professions Education
Several learning opportunities are offered through Genetics, Cell Biology & Anatomy (GCBA) courses, including:
GCBA 906 Teaching Theory and Application
GCBA 907 Teaching and Research Presentation Skills
GCBA 940 Teaching Practicum: Human Gross Anatomy
GCBA 942 Teaching Practicum: Human Neuroanatomy
GCBA 949 Teaching Practicum: Human Histology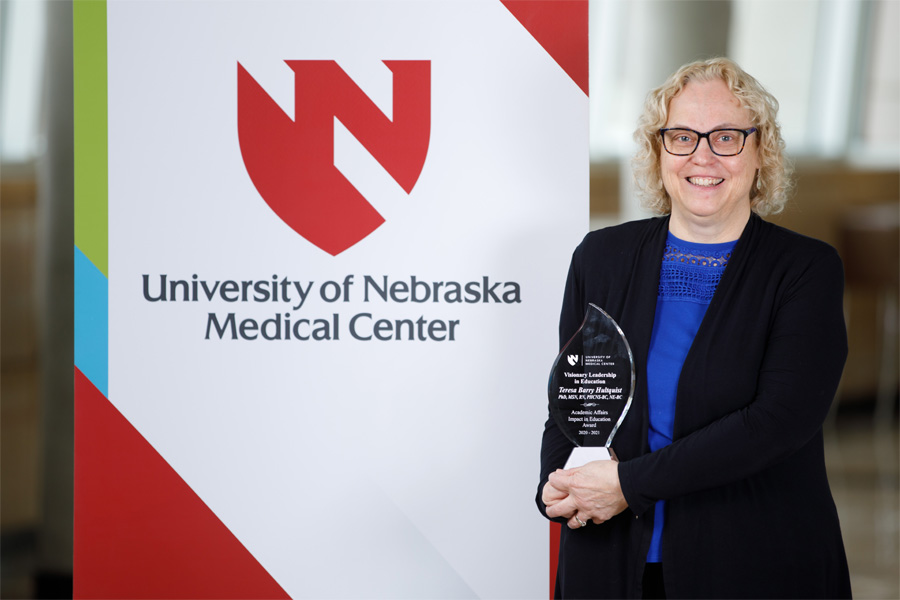 Want to learn from some of the best educators on campus? The Interprofessional Academy of Educators connects you will members across the state who offer mentoring and guidance on education best practices, scholarly activities, and more. Visit the Academy to learn how you can join as a Learner Member.
Resources to Craft Your Teaching Philosophy
If you're going to become an educator, it is important to have a honed teaching philosophy, particularly when seeking a faculty position in higher education. Here are some resources from other universities that can help you define and craft your own teaching philosophy and teaching statement.