Matriculation Ceremony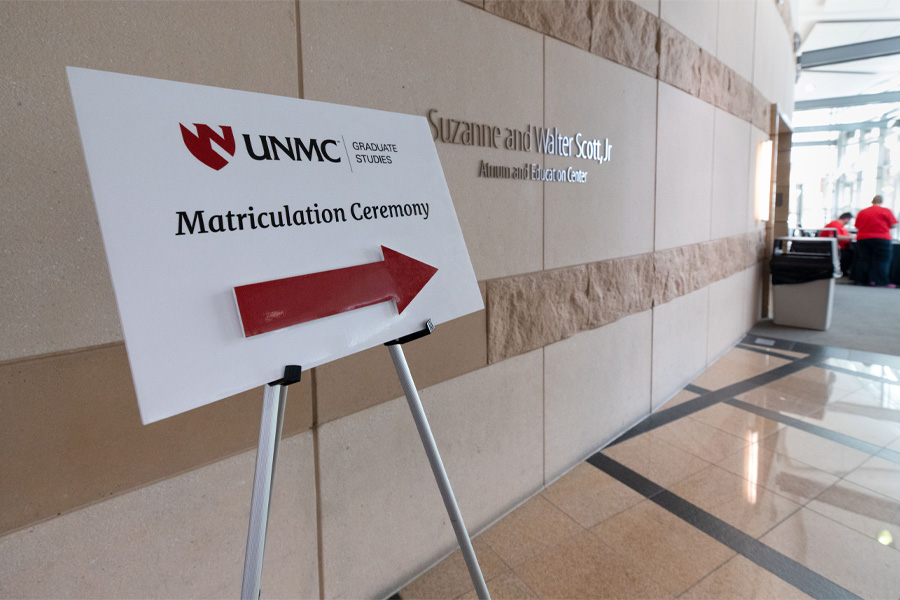 While UNMC offers a week-long series of orientation events, Graduate Studies wants to make sure you are able to build a community of fellow graduate students who will become invaluable friends and teammates you will lean on as you work toward your various advanced degrees.
The Matriculation Ceremony is where you can do this. The ceremony honors each new student individually, offering not only a celebration of the past accomplishments that brought students to UNMC but also a chance to meet one another along with faculty who will be important in ensuring your time in academia is successful.
Who Should Attend
Incoming MS and PhD students and their families and friends are invited to attend. Members of the UNMC faculty are encouraged to attend this event as members of the general audience. An invitation will be sent in July from the Graduate Studies Office.
Attire
Business casual dress is recommended. Business casual dress typically includes slacks or khakis, dress shirt or blouse, a dress or skirt at knee-length or below, knit shirt or sweater, and loafers or dress shoes that cover all or most of the foot.
Ceremony Details
The event takes place every August to kick off the academic year. The event details can vary from year to year. Look for emailed information from Graduate Studies about location and times.