UNMC researcher Dmitry Oleynikov, M.D., answers questions about his work, life and interests.
NOTE: This profile is part of a series to highlight the 23 researchers who will be honored May 22 at a ceremony for UNMC's 2011 Scientist Laureate, Distinguished Scientist and New Investigator award recipients.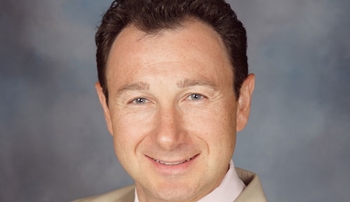 Dmitry Oleynikov, M.D.
Name: Dmitry Oleynikov, M.D.

Title: Professor of surgery, director of the Center for Advanced Surgical Technology

Joined UNMC: 2001

Hometown: New York
Describe your research in laymen's terms.
I am the principal investigator of two federally funded projects to develop miniature surgical robots for use in unique environments. These are both collaborative team projects with engineers from the University of Nebraska-Lincoln. The Center for Collaboration on Research Design and Analysis (CCORDA), a new partnership with the College of Public Health, also has been recently established to analyze national surgical trends using a variety of medical databases.
How do you want your research to translate to benefit patients?
I'm working to illustrate the benefits of minimally invasive procedures through the use of clinical data, while producing related technological solutions that make health care safer, more efficient and cheaper.
What is the best piece of advice anyone ever gave you, professional or personal?
Steve Jobs said, "A lot of people in our industry haven't had very diverse experiences. So they don't have enough dots to connect, and they end up with very linear solutions without a broad perspective on the problem. The broader one's understanding of the human experience, the better design we will have."
List three things few people know about you.

I was born in Moscow.

I grew up in New York City.

I played college hockey.