The 42nd Street skywalk on UNMC's Omaha campus has a new look – featuring UNMC's role in transforming health care education.
Two new banners – one facing south, one north – were installed last week that showcase images from the Interprofessional Experiential Center for Enduring Learning, or iEXCEL, program headquartered in the Davis Global Center.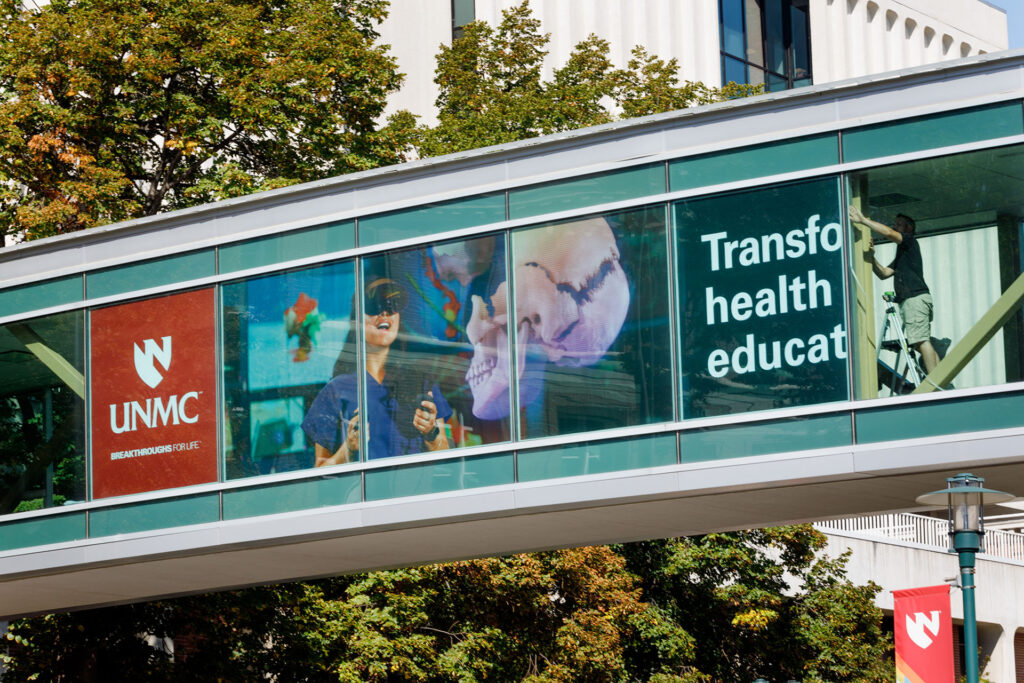 On the south-facing banner, student Nia Acharya uses a head-mounted virtual reality display to better understand anatomical structures, said Michael Hollins, iEXCEL's associate executive director for community and business strategy. She's viewing a disarticulated 3D skull based on CT data.
Acharya has been a student in UNMC's Urban Health Opportunities Program, the Summer Health Professions Education Program and the Summer Undergraduate Research Program.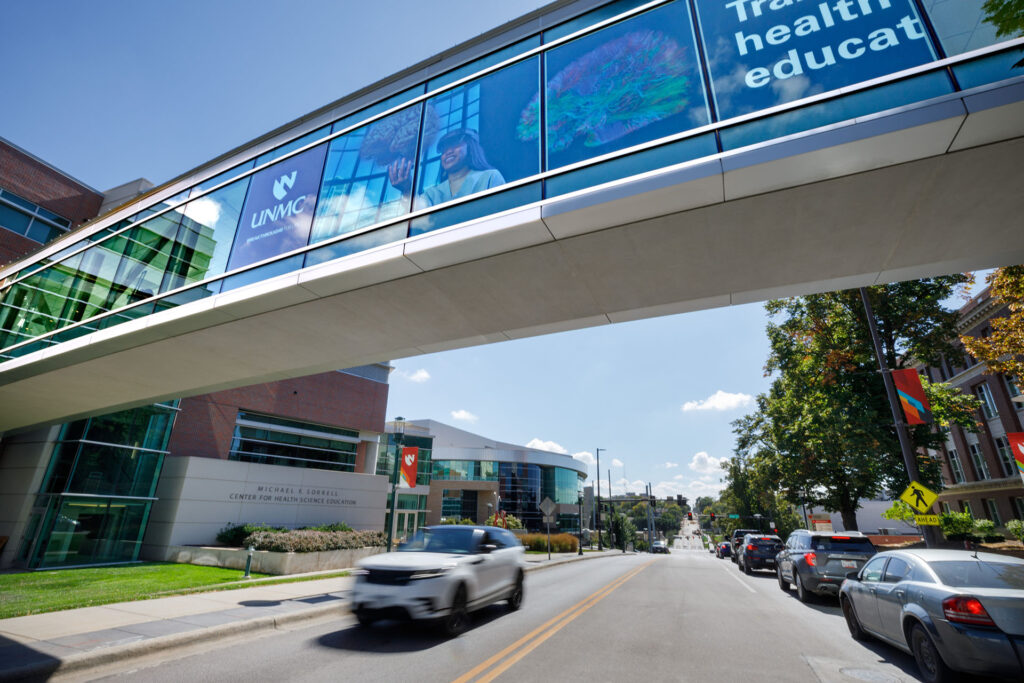 On the north-facing banner, second-year UNMC medical student Uyen Tran is examining a 3D brain model based on MRI data within an Augmented Reality head mounted display, Hollins said.