Senior Adviser to the Chancellor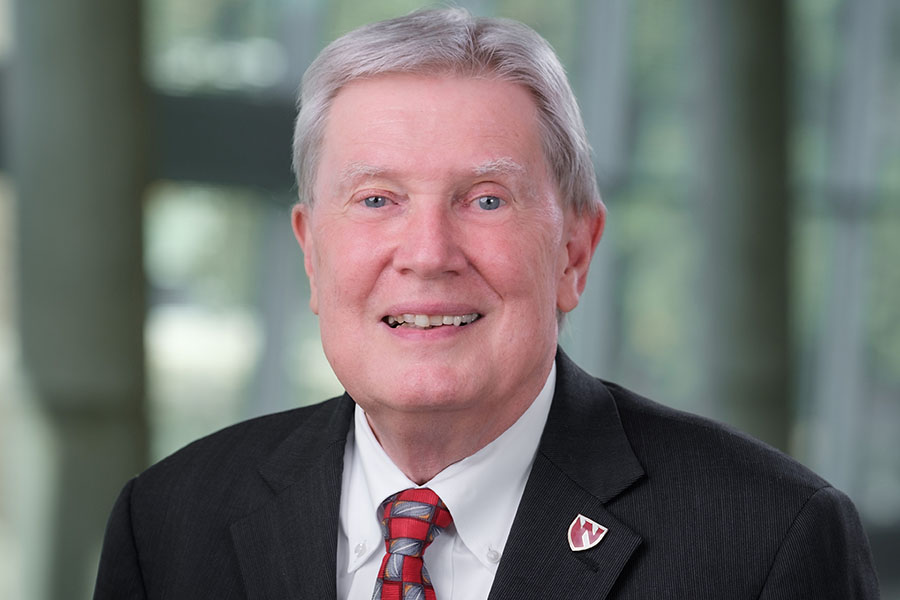 Robert Bartee serves as senior adviser to the chancellor at the University of Nebraska Medical Center. He led government relations and communication efforts at UNMC for more than four decades, including as vice chancellor of external relations from 2006-22. He also served for part of that time as vice chancellor for external relations at the University of Nebraska at Omaha.
Bartee is a leader in designing strategies for public policy advocacy, communications and strategic advancement. He lectures and speaks on topics such as Leadership in the 21st Century and The Politics of Health. Among his successes:
Targeting 20 percent of the state's Tobacco Settlement Funds for Biomedical Research.
Dedicating a portion of the state's Cigarette Tax to research in cancer and smoking-related diseases.
Securing state support for the nationally recognized Nebraska Rural Health Education Network (RHEN).
Leading efforts to raise public funding for the Fred & Pamela Buffet Cancer Center.
Helping to create and obtain state support for the Behavioral Health Education Center of Nebraska (BHECN).
Assembling partners to create a vision and master plan to revitalize midtown Omaha.
Establishing the UNMC High School Alliance.
Leading efforts to create the Nebraska Cancer Registry.
Creating the UNMC Health Professions Tracking Center.
Creating the UNMC Office of Alumni Relations.
Creating the Office of State and Community Relations at UNO.
A 1969 graduate of the University of Nebraska-Lincoln, Bartee holds a master's degree from Syracuse University, Maxwell Graduate School of Public Affairs. He has served as a member of the Association of American Medical Colleges Senior Level Advocacy Group and its Governmental Relations Steering Committee, and the Association of Academic Health Centers Health Policy Advisory Committee and Policy Assembly.
Long involved in state and community affairs, Bartee has served as chairman of the board of several organizations. Among these are: Destination Midtown, Wellness Council of the Midlands, Omaha Community Partnership, the Nebraska Chapter of the Multiple Sclerosis Society, and Nebraska Health Coordinating Council. He served on the boards of UNeMed and the Conference for Inclusive Communities (CFIC). He is a member of the Judicial Nominating Commission for Chief Justice of the Nebraska Supreme Court. Currently, he serves on the History Nebraska Board of Trustees.  
Bartee received the 2005 Marvin D. Swede Johnson Achievement Award, jointly bestowed by four national associations of higher education for lifetime achievement in governmental relations. Bartee also has received the Welcome T. Bryant Memorial Award for service from the Urban League of Nebraska Inc. Bartee was honored as the 2010 Nebraska Career Education Distinguished Partner. In 2017, the Nebraska Medical Association awarded him its Friend of Medicine Award. Most recently, he and his wife, Helen, were recipients of Cures, Nebraska's Lifesavers Award.