Features
Faculty Commons was designed with faculty needs in mind.
It is a single location where educators of diverse professions can find common ground, consult with experts to hone teaching skills, check out a teaching reference, embrace new technologies and collaborate on research projects — or just share a cup of coffee with colleagues. If you have any questions about the features in Faculty Commons, please email Faculty Affairs.
Features Housed in Faculty Commons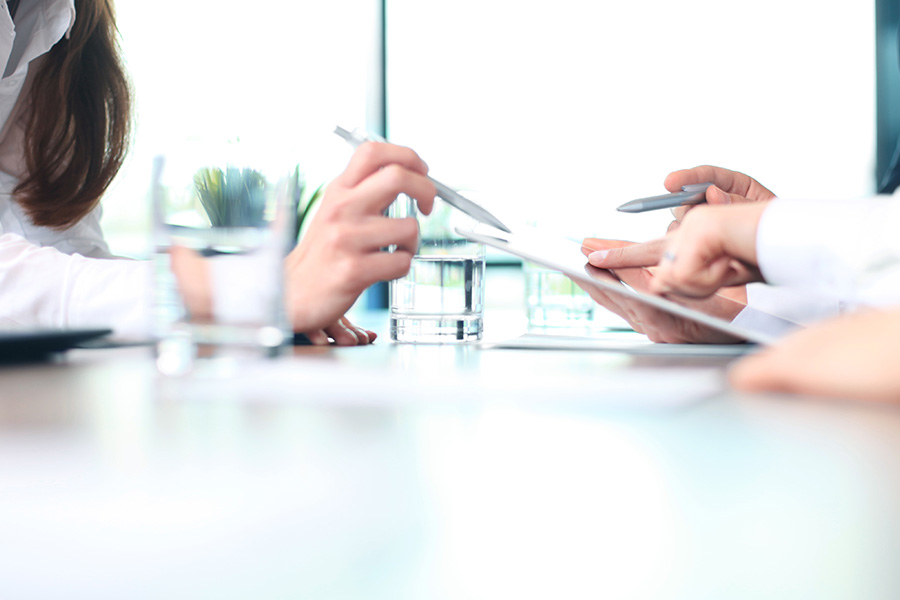 Consultation services
Campus experts are here to provide you with guidance on teaching skills and strategies, educational research and scholarship, mentoring, promotion and tenure, technology usage and more.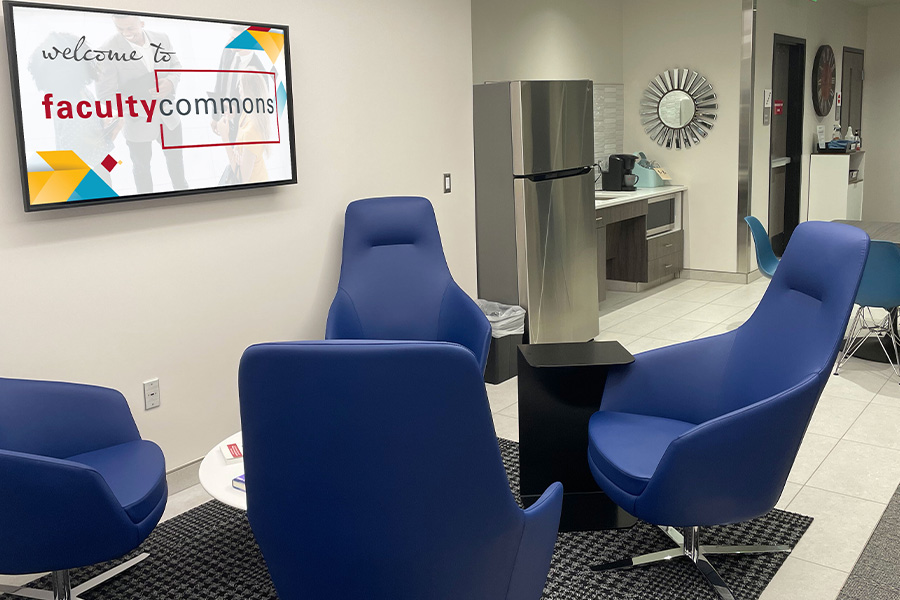 "Living room" area
Come for coffee; stay for conversations! Open 24/7, the area includes a rotating teaching library, kitchenette space and lounge — perfect to enjoy a cup of coffee with colleagues, make new professional connections, share teaching ideas or recharge in a quiet space away from your normal work area.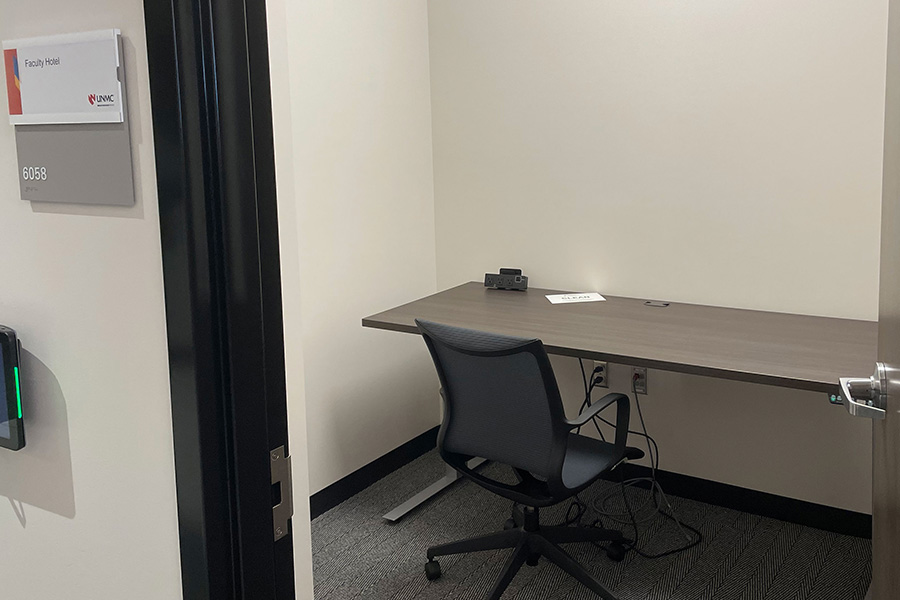 Dedicated mini offices
Faculty hoteling suites provide confidential spaces for you to consult with our experts or work in a quiet area free from distractions. The rooms included are WHM 6055, WHM 6056, WHM 6057, WHM 6058, WHM 6059, WHM 6060.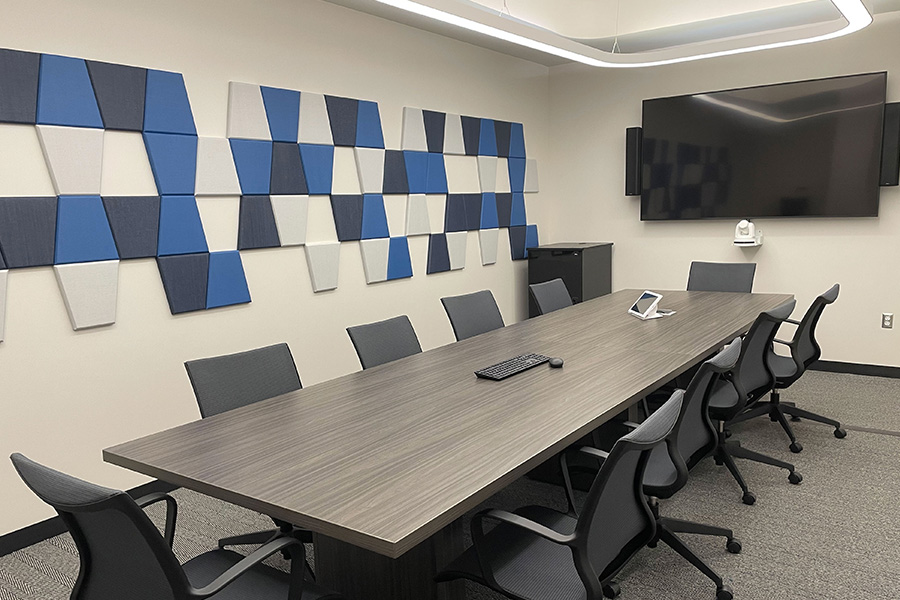 Conference room
Use the adjacent conference room (WHM 6051) for discussions, strategizing and collaborations with colleagues.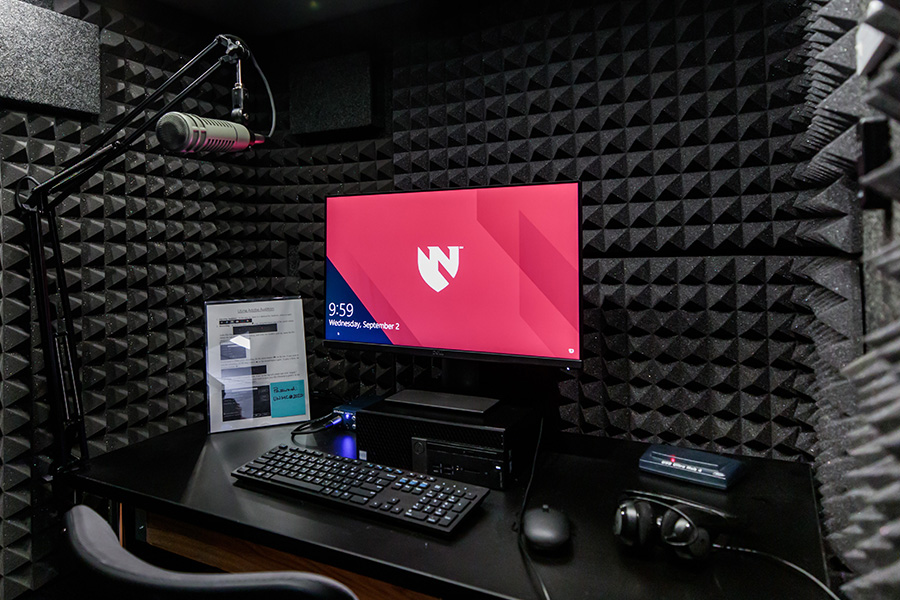 E-Learning Lab
Access on-site equipment and an audio recording booth for multimedia development; equipment for check-out is also available. The lab is staffed by an experienced e-learning team who can consult with faculty regarding e-module development and instructional design.
EZStudio
Down the hallway from the E-Learning Lab is the EZStudio, a simplified video recording setup that allows users to create polished videos with a click of a button.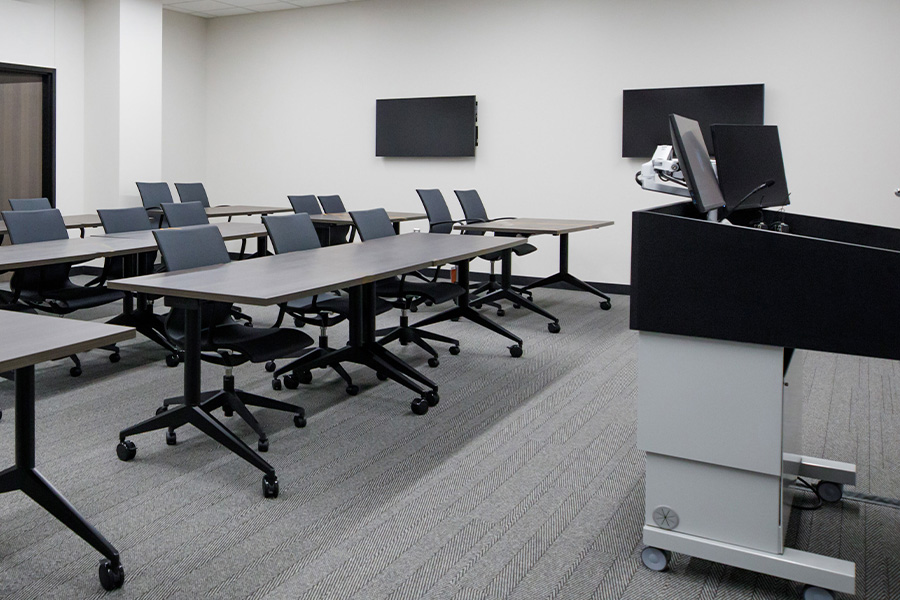 Practice classroom
A classroom close to Faculty Commons is available for you to meet with our experts to test out or practice new classroom technology and techniques.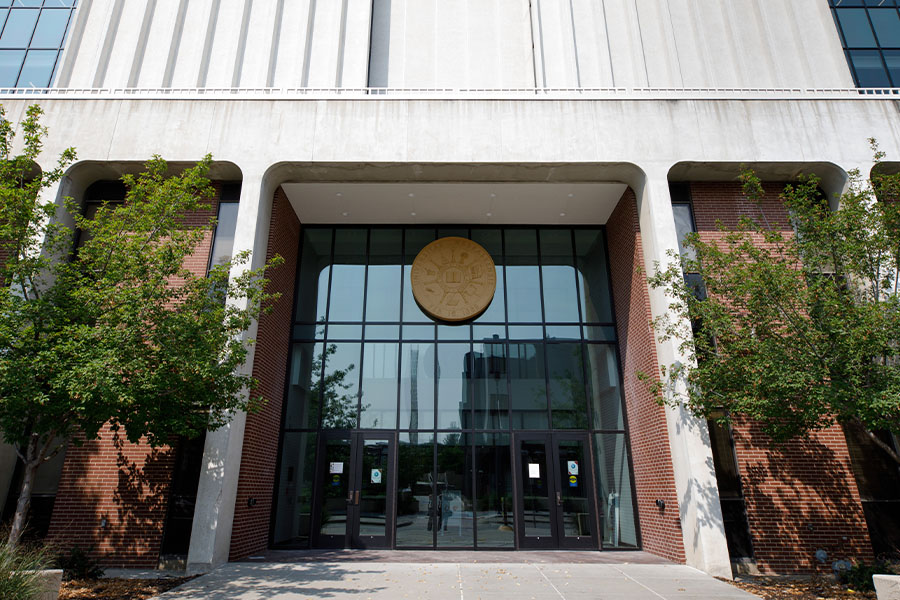 Faculty Commons is located on the sixth level of Wittson Hall (take a left after you get off the elevators). The area is open 24/7 (consultation by appointment) and your ID badge is required for entry.