Contact
We are here to help!
Contact Academic Affairs however is easiest for you. 
Note: Students looking for information on transcripts, financial aid, academic records and other student-related information should visit the Division of Student Success website or call 402-559-4199.
Contact Options
Email
Robin Jaeckel
Administrative Associate

Phone
402-559-5130

Mail
987810 Nebraska Medical Center
Omaha, NE 68198-7810

Fax
402-559-7845
In Person
Academic Research Services (ARS) building
(corner of 42nd and Emile)
Enter through the main door on the front side of the building that has the steps and handicap ramp. Go straight to the short set of stairs; this door leads to the Academic Affairs office.
Visitor parking is available adjacent to the building on the west. If the spots are taken, park in visitor parking garage by Durham Outpatient Center.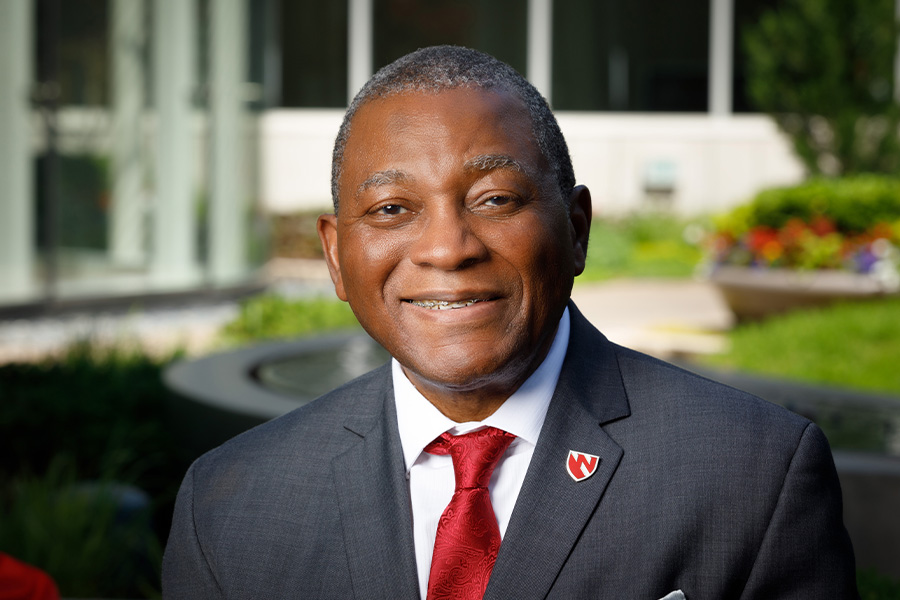 H. Dele Davies, MD, is an internationally recognized expert in pediatric infectious diseases and a leader in community health. He has received numerous awards for his research, teaching and mentorship, and focuses on empowering faculty, staff and students to achieve success at UNMC and beyond.