International Students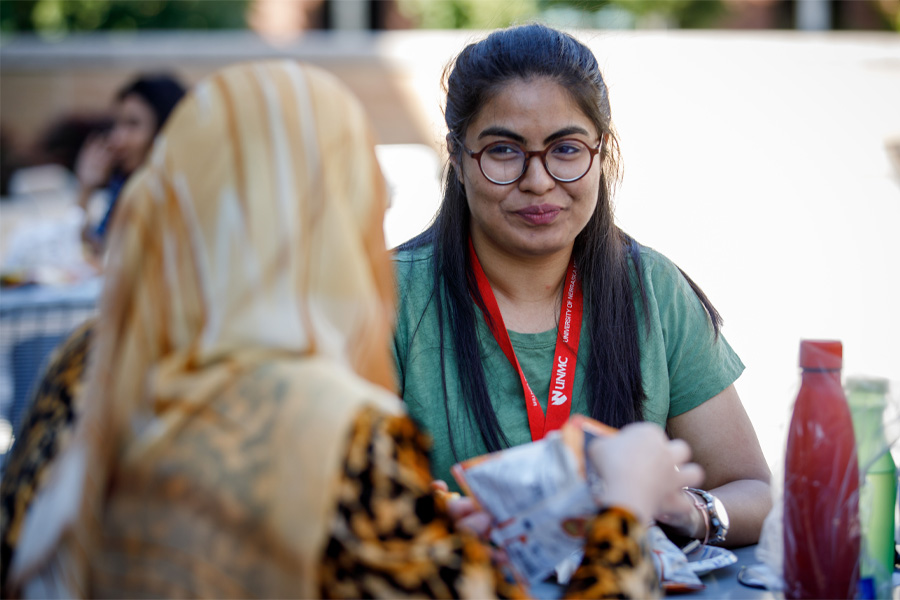 The World Comes Here to Learn Together
International graduate students make up a huge part of the UNMC graduate studies program. In fact, 40% of our students earning a graduate degree are made up of people from all around the globe. As a result, we've engineered ways to make it easy for international students to apply to our graduate program. It's intuitive, simple, and will get you on your way to becoming part of the UNMC international graduate studies program.
Because there are differences between the United States education system and those of other countries, international students have additional requirements to follow. The basic application process still applies. Deadlines for applications also differ for students from foreign countries.
Make sure to plan ahead, as international applications can experience unexpected delays and cause the process to take longer. It's good to get your materials sent early, just in case something goes wrong.
Get More Information About What to Expect
Life in a new country can be vastly different from what you may be used to in your own. We have compiled the International Visitor Handbook and Diversity Resource Guide to help you prior to your arrival and while you are here.