PhD in Nursing
The PhD in Nursing is a research-focused doctorate that prepares scholars for leadership roles in academia and outside of academia.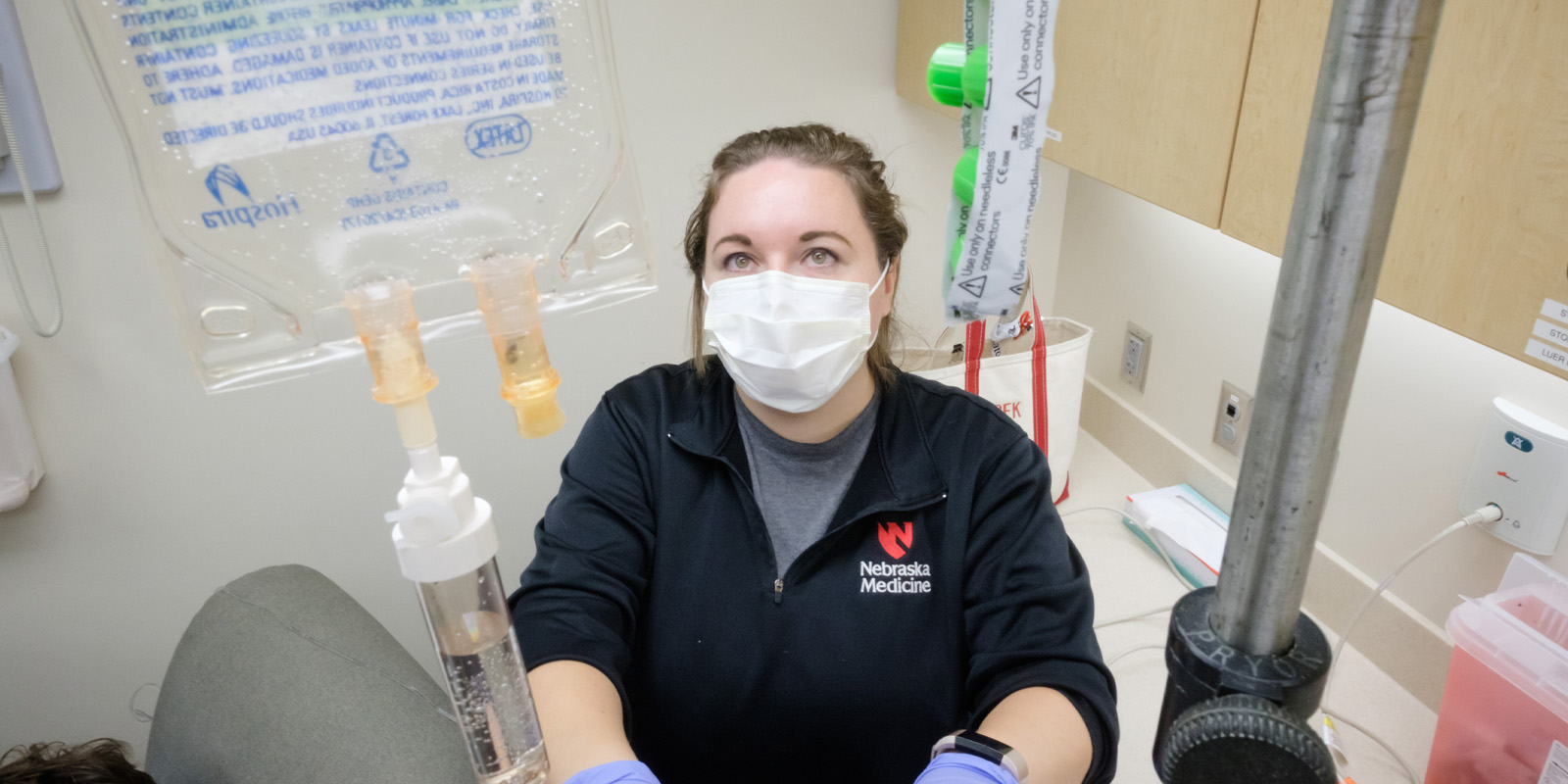 Why Study Nursing?
If you want to contribute to the discipline and profession of nursing as a nurse scientist, a PhD in Nursing Program will prepare you to meet your goals. Nurse scientists conduct research, contributing to the body of evidence to improve health outcomes for people in health and illness in general and specifically for populations that may have social and health inequities. Some nurse scientists conduct educational or health systems research, also contributing to health outcomes via education of students or changing health care delivery.
The PhD prepares you as a scholar in an academic setting as well as outside of academia. As a nurse scientists you will disseminate the knowledge you discovered through publications and presentations at professional meetings. PhD nurse scholars are prepared for leadership roles in research, education, practice, health policy, and administration. PhD in Nursing graduates will be the stewards of the nursing profession.
Why Study Nursing at UNMC?
Whether you have a BSN or MSN, the program will prepare you with foundational knowledge and skills to be a nurse scientist. You'll be able to individualize your education, focusing upon a specific research area. Those entering with a BSN will also take masters courses, expanding clinical nursing knowledge.
You'll be matched with an advisor with similar research interests, guiding your individualized research plan of study. Faculty include nationally recognized researchers, teachers and practitioners that advanced their fields. The research emphasis of faculty at the UNMC College of Nursing is broad and includes the following areas:
Cardiovascular health
Symptom science
Cancer survivorship
Social determinants of health
Health disparities
Health promotion and wellness
Health systems and quality
Nursing education
Course Load
Full-time or part-time
Duration
Three to five years
Location
Omaha and distance
Program Highlights
The PhD in Nursing Program is offered on campus as well as distance accessible. Courses are offered "live" so that students and faculty interact in the physical classroom or via technology.
Most PhD nursing courses are offered on Thursdays so that students can plan their schedules.
Students may have the possibility of gaining research experience as a Research Assistant or teaching experience as a Graduate Assistant (along with receiving a stipend and tuition).
Faculty advisors are mentors to students in their plan of study as well as facilitators of their development as scholars in their field.
Careers & Outcomes
Often graduates become faculty in academic nursing programs where they conduct research. Sometimes graduates are employed in the private sector such as pharmaceutical companies or health care institutions' research or clinical arms. Some graduates continue their research education through post-doctoral training programs.
Post-Doctoral Programs
National Institutes of Health
University of California San Francisco
University of Colorado
University of Nebraska Medical Center
Notable Employers
Augustana College
California State University - Fresno
Genetech
University of North Dakota
University of Missouri - Kansas City
University of Wyoming
UNMC College of Nursing
Veterans Affairs
The College of Nursing's Niedfelt Nursing Research Center provides support for faculty and student research initiatives such as help with specific grant application submission and posters for presentation at professional research conferences.
CENTRIC was established to expand the college's interdisciplinary research related to self-management of chronic conditions. PhD students have the opportunity to expand their research knowledge and skills by attending regular research seminars sponsored by these two resources.