Vice Chancellor for Information and Technology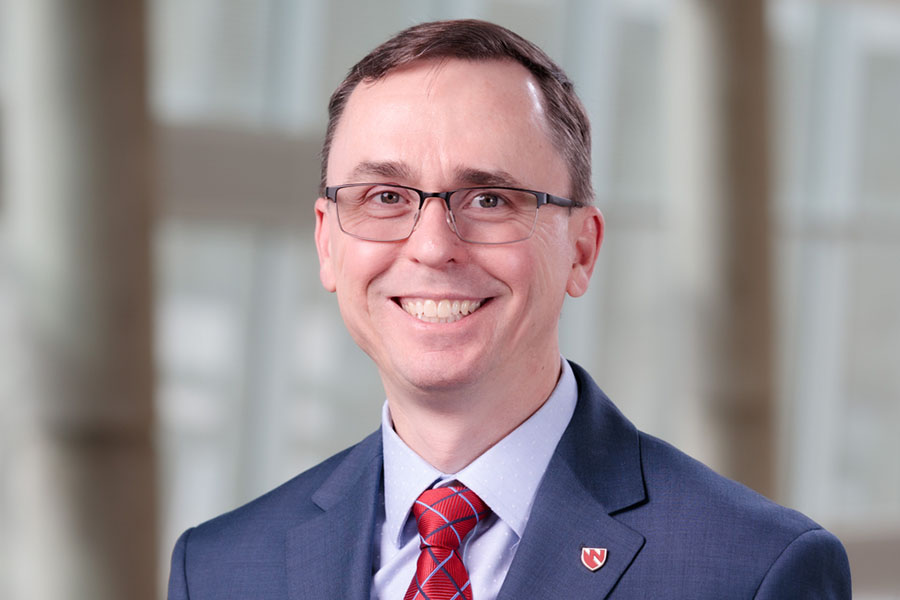 Michael Ash, MD, serves as vice chancellor for information and technology at the University of Nebraska Medical Center and as executive vice president and chief operating officer at Nebraska Medicine. He oversees information technology and information security, in addition to inpatient, ambulatory and procedural areas.
With more than 20 years of experience in health information technology, Dr. Ash has led Nebraska Medicine to national recognition as a HIMSS Stage 7 and Davies Award-winning organization. Nebraska Medicine has also received Vizient's prestigious Quality & Safety Leadership Award. Prior experience includes leadership positions at Cerner, including chief medical officer and vice president for physician strategy and innovation.
Prior to joining Cerner, Dr. Ash worked as an internal medicine physician. He graduated with a bachelor's degree in pharmacy and earned his medical degree from the University of Missouri at Kansas City. He completed his internal medicine residency at Baylor College of Medicine in Houston.