Graduation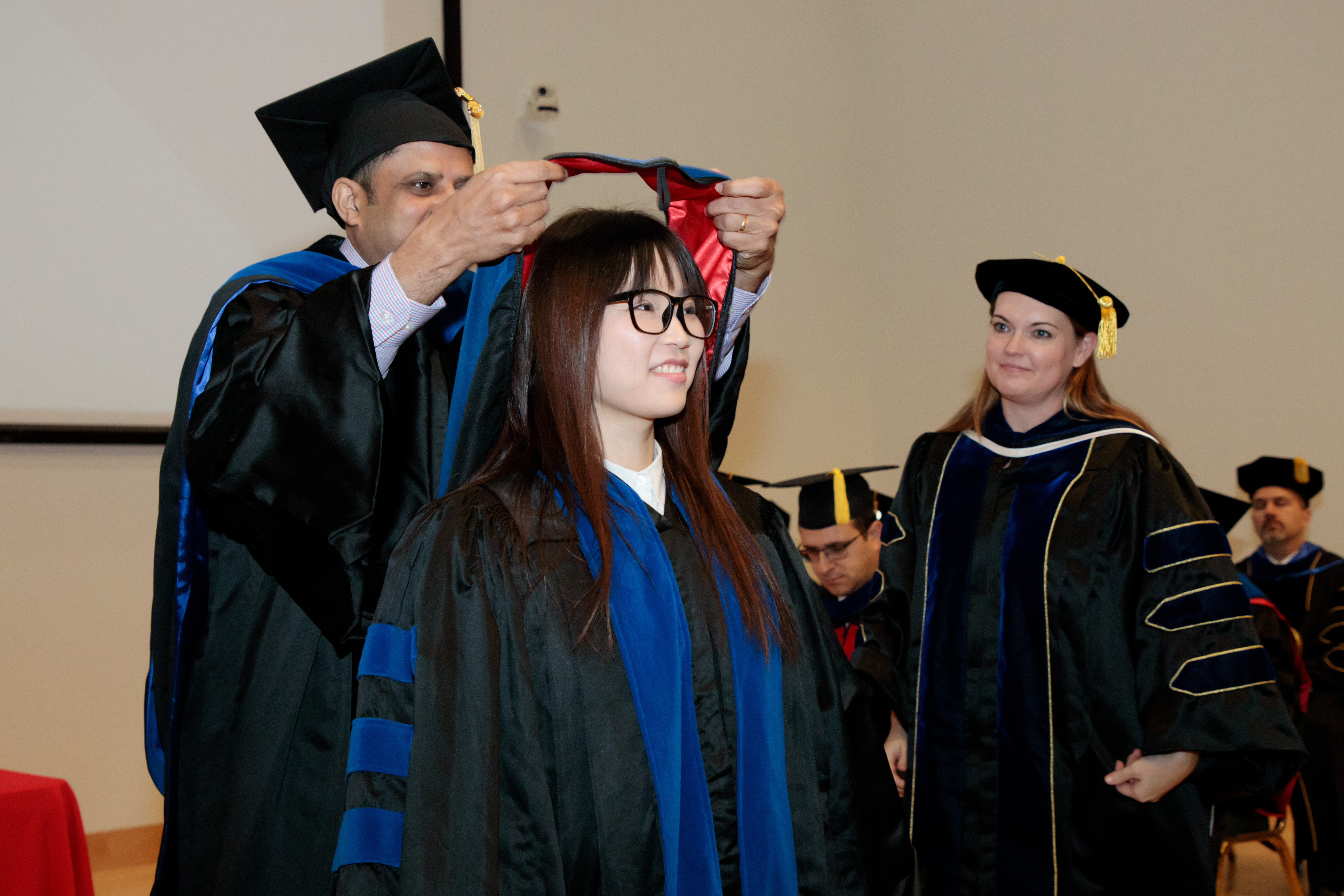 Close to Graduating?
Before you walk the stage and are handed your degree, you'll need to be sure all your graduation affairs are in order. Here is some information you need to know about graduation. View the applicable graduation instructions to make sure you have all your forms and exams submitted correctly and on schedule.
Master's Degree
THESIS & Graduation Instructions: Includes timeline for final oral exam/thesis defense, thesis requirements, and procedures after the final oral exam
Graduation Instructions for NON-THESIS: Provides timeline and process for non-thesis Master's students
Doctoral Degree
Dissertation & Graduation Instructions: Includes timeline for final oral exam/dissertation defense, dissertation requirements, and procedures after the final oral exam
Please note, Adobe Reader or Acrobat should be used for best results when completing these documents; third-party or Mac PDF software can cause issues.
Graduation Application
When you're ready to graduate, you'll need to use MyRecords to fill out a Graduation Application and pay the application fee.
The Graduation Application automatically appears on the MyRecords homepage based on your expected graduation term. If you're unable to view the Graduation Application during the application cycle that you're graduating in, you will need to use MyRecords to fill out a Change of Status form to have your expected graduation term updated.
Application Deadlines
| | | | |
| --- | --- | --- | --- |
| Application Cycle | Application Opens | Application Closes | Expected Graduation Term |
| May Graduation | December 1 | February 10 | Spring |
| August Graduation | April 1 | June 10 | Summer |
| December Graduation | August 1 | October 10 | Fall |
Convocation Ceremony
This celebratory event is held exclusively for graduates of the UNMC Graduate Studies program. Each graduate will be recognized individually, taking note of the unique and outstanding achievements of their graduate school years. Special awards will be announced, and graduates will be hooded at the ceremony.
What to Wear

Graduating students, their mentors, and individuals participating in the program must wear academic attire (cap, gown and hoods). Professional dress and dress shoes are also required. You will not be able to participate if you do not have your academic attire.
To avoid wrinkles, please bring your robe/gown with you and put it on after you arrive. Signs will be posted to direct you to the robing area.
Who Attends

Graduating MS and PhD students as well as their mentors/PIs should attend. Of course, family and friends can come, too! Faculty are also encouraged to attend as audience members.
Where to Go
The ceremony is held in the Concert Hall of the Omaha Conservatory of Music. Get directions.
Commencement Ceremony
All UNMC graduates will receive their diplomas at this event. Information about the ceremony can be found on the UNMC Commencement website, including details about application deadlines and attire pick-up.
UNMC Email
Student email accounts are maintained by UNMC for six months after your last date of attendance.