Commencement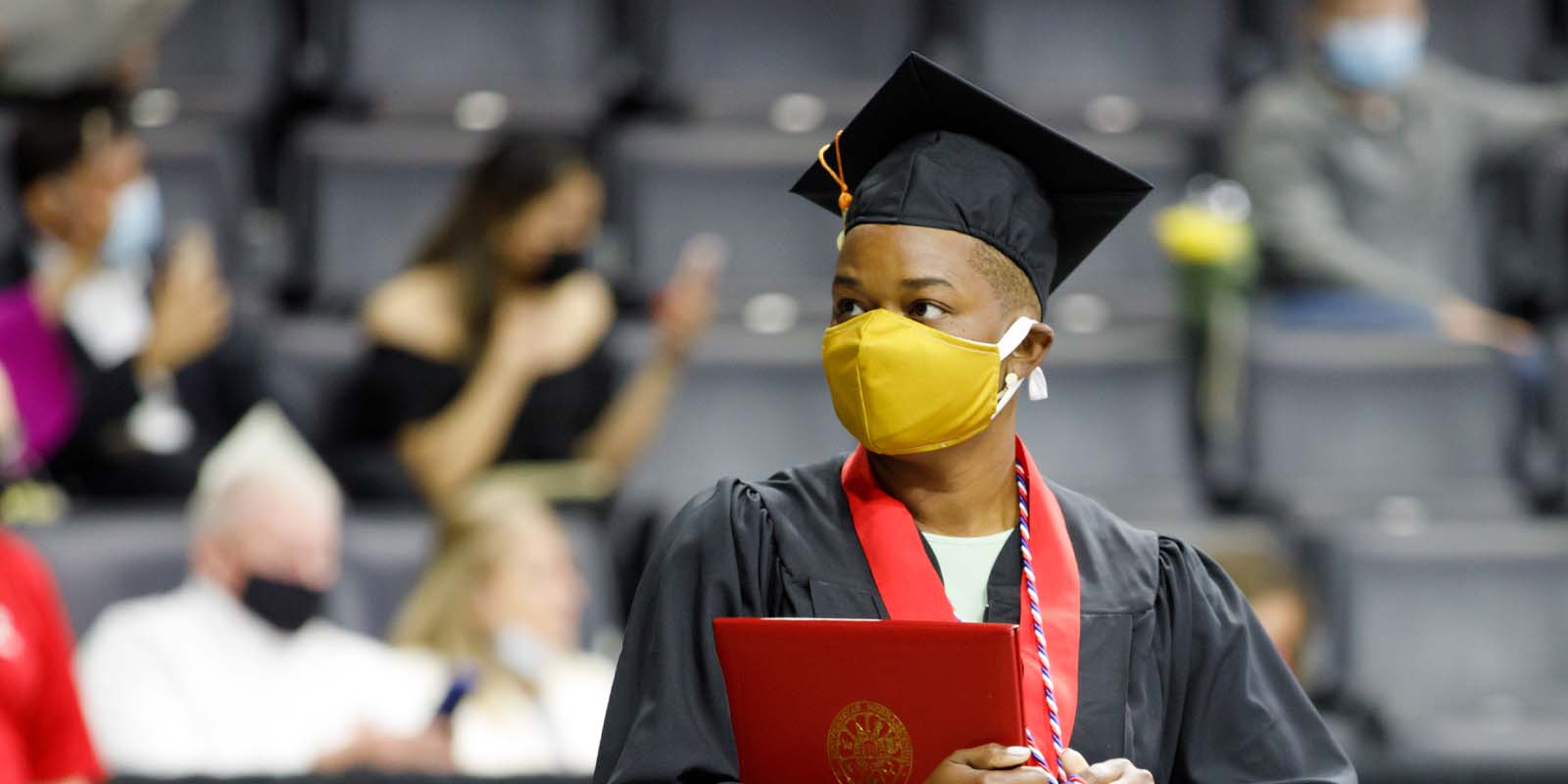 December 2022 Commencement
The commencement ceremony will be held on Friday, December 16, 2022 at 7 p.m. at Baxter Arena in Omaha.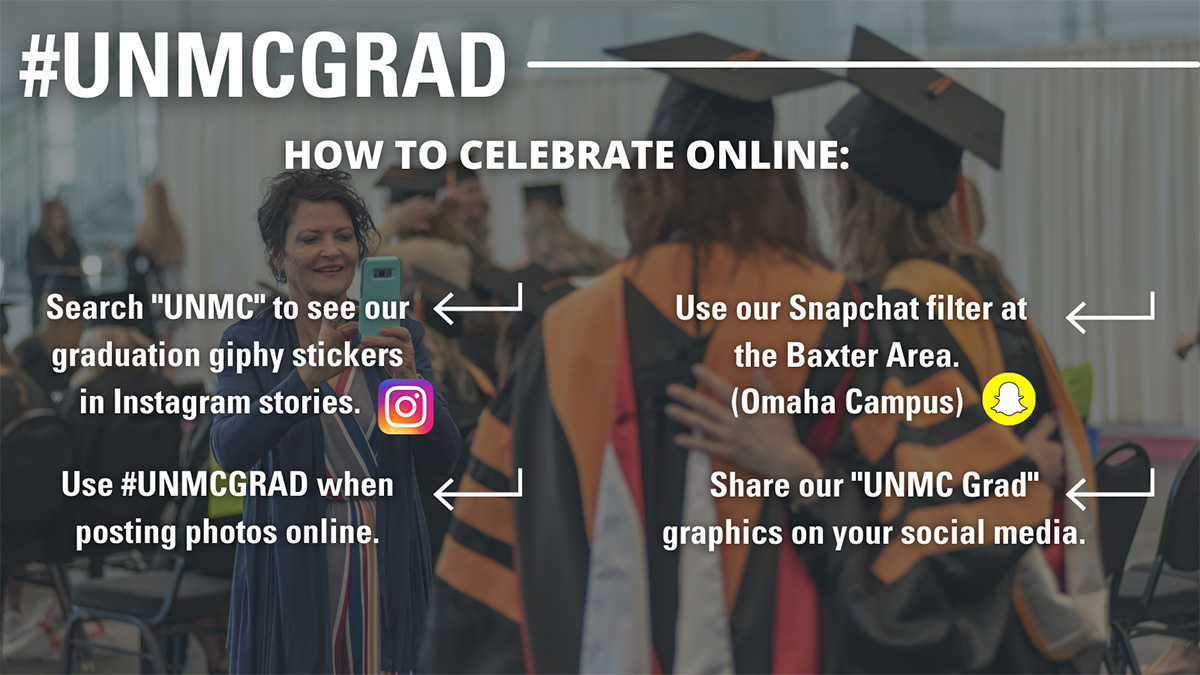 When will December commencement occur?
The commencement ceremony will be held on Friday, December 16, 2022 at 7 p.m. at Baxter Arena in Omaha. 
How long will the ceremony be?
Commencement ceremonies last approximately two hours.
What if I don't feel comfortable coming to the ceremony in-person?
Students are not required to participate in the ceremony if they don't feel comfortable. The ceremony will be live-streamed so you are able to watch and see your fellow graduates walk across the stage.
What if COVID-19 numbers increase?
UNMC has been closely monitoring the COVID-19 situation both locally and nationally. If at any point between now and the scheduled ceremony COVID-19 trends present an increased risk for safety, we will modify our planning and update our graduates and campus community. 
We remain committed to the health and safety of the campus and community as the COVID-19 pandemic continues.
Will masks be required?
Yes, masks will be required for everyone for the duration of the ceremony.
Will graduates and their guests be permitted to gather outside before and following the ceremonies?
We strongly discourage gathering outside of the arena pre- and post-ceremony. During the processional, graduates will be directed to exit the arena after receiving their diploma. Guests should meet graduates outside and leave immediately.
Is there is limit to the number of guests that I can invite to the ceremony?
There will be no COVID-related restrictions on the number of guests allowed per graduate and tickets will not be issued.
How will my family and friends who can't come to the ceremony be able to watch me graduate?
The in-person ceremony will be live-streamed for any guests to view remotely. Access to the live-stream will be available through the UNMC Commencement website.
How will I receive the academic attire that I ordered?
Attire distribution will take place on Wednesday, December 14 on the second floor of Williams Science Hall from 8:30 a.m. to 4 p.m. 
How do I know if I have a HOLD on my student account?
All HOLD information can be found in MyRecords. You must clear the HOLD with the appropriate department/person/college.
When will I receive my physical diploma?
Diplomas will be given to students after the ceremony. If you will not be participating in the ceremony, your diploma will be mailed to the address provided on the graduation application approximately 3-4 weeks after the end of the semester.
When will I receive my digital diploma?
Your digital diploma will be emailed to your UNMC email address approximately 3-4 weeks after the end of the semester. All degree requirements must be completed and campus holds must be released in order to receive your digital diploma.
Can I pick up my diploma on campus?
No. Due to current social distancing guidelines in response to the COVID-19 situation, diplomas not received during commencement will be mailed to the address you provided on your application for graduation. Diplomas are mailed Registered Return Receipt, so a signature is necessary for delivery. If you need to update your diploma mailing address, please e-mail Academic Records at academicrecords@unmc.edu.
What do I do with my UNMC Badge Photo ID?
All graduating students will need to mail their photo id (no clip or additional card) to:
Photo ID Card Office
984290 Nebraska Medical Center
Omaha NE  68198-4290
Students in Omaha will also have the option to turn in their UNMC badge during attire pick up.  
How long will my UNMC email remain active?
Your UNMC student email will remain active for six months after the end of the semester. IT will notify you when your account is deactivated. You will be given approximately a two week notice to resolve any issues/concerns/notifications regarding your UNMC email account. The Help Desk number is 402-559-7700.
What if I have additional questions?