PhD in Health Services and Policy Research
The program focuses on methods and application of health services research, health administration, and health policy.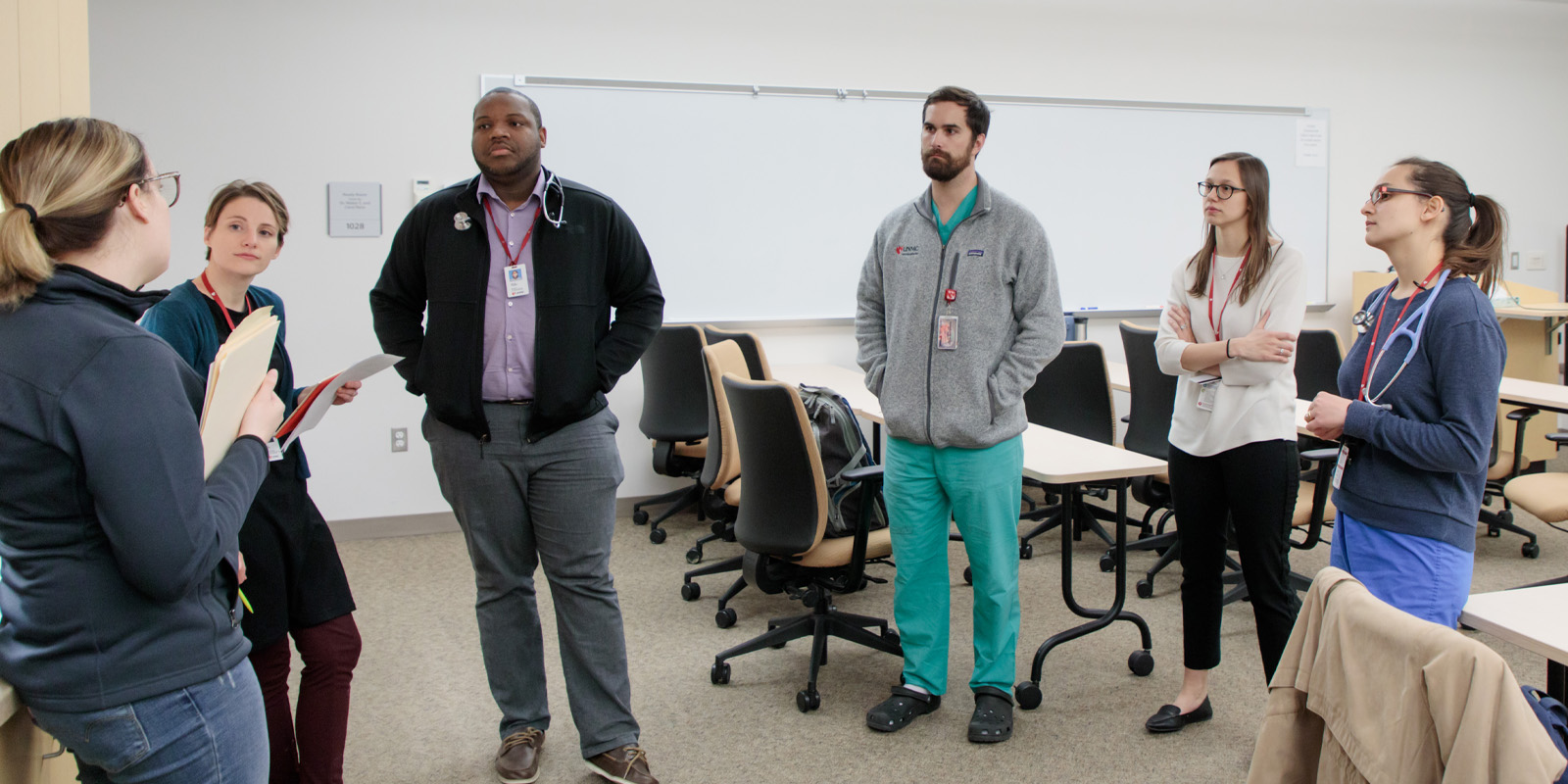 Why Study Health Services and Policy Research?
Today's healthcare environment requires innovative solutions for the numerous challenges to the effective and efficient delivery of care. The Department of Health Services Research and Administration prepares individuals to identify creative solutions to those challenges, providing guidance to decision-makers for development and implementation of more impactful healthcare programs and policies. The PhD program in Health Services Research & Administration educates students to be scholars and health services researchers for careers in academia and also in large corporations, insurance companies, government agencies, health care organizations, and consulting firms. Incorporating the core competencies of health services research, the program focuses on methods and application of health services research, health administration, and health policy. Program graduates will be equipped to serve the public and private sectors in Nebraska, the Midwest region, the nation, and the world.
Why Study Health Services and Policy Research at UNMC?
The program strengthens UNMC's position as a premier academic center in rural health services research and administration by:
Engaging in creative, cutting-edge research related to the delivery, finance, and organization of health care services, including public health services, in rural areas;
Completing and disseminating science-based policy analysis related to programs and initiatives as they are developed;
Providing a link between research results and policy development;
Establishing ongoing collaborations with teams of experts at other institutions and sites; and
Providing graduate education and executive training to scholars and practitioners.
Students will gain valuable experience by working closely with faculty whose research interests include health economics, health care finance, organizational behavior, policy analysis, program & policy evaluation, health outcomes research, workforce, public health services research, and underserved populations. Program faculty conduct research and service activities through the Center for Rural Health Research and the Center for Health Policy.
Our concept driven courses, with applied, experiential and research focused course work, prepare students to assume faculty and research positions. Our program offers students a substantive foundation on which to build a career and make a difference in health services and policy research. 
Program Highlights
For doctoral students, Health Services and Policy Research offers a dedicated and focused dyadic education that allows students to work directly with a faculty member for the duration of the program. This unique blend of mentoring, advising and education provides students with a comprehensive experience that prepares them for any career direction they may want to choose, whether in academia, government agencies, or health administration.
Small student to faculty ratio ensures a nurturing mentoring environment. The department also has a variety of adjunct faculty from practice to enrich students' experience.
High job placement: The 12-month job placement rate is 100%.
Community partnerships with health systems such as Nebraska Medicine, the Nebraska Department of Health and Human Services, and with various Community Health Organizations provide students with extensive community participatory action research opportunities.
Unique research award opportunities such as The Chambers Global Health Fellowship Award support students to develop, design, and implement their studies in an international setting.
Students will also have an opportunity to conduct research studies using comprehensive state workforce data from the Health Professions Tracking Service and Quality data from the Nebraska Coalition for Patient Safety. These databases are unique to Nebraska and may lead to significant policy implications.
Careers & Outcomes
The Health Services and Policy Research program educates students to be scholars and health services researchers. Common job titles include Assistant Professors, Research Professors, Research Scientists, Research Associates, and Postdoctoral Research Fellows.
The 12-month placement rate for graduates of the PhD program is 100%. About 80% of graduates had a job placement in traditional academic settings at the year of degree completion. The remaining 20% of graduates had research-related positions in government, Nonprofit, and Industry. For information on our most recent alumni, please go to the following alumni page.
Related Programs
Students interested in this program may wish to explore: