PhD in Bioinformatics & Systems Biology
This program addresses questions in biomedical research, from novel algorithm development to the application of bioinformatics tools for innovative research.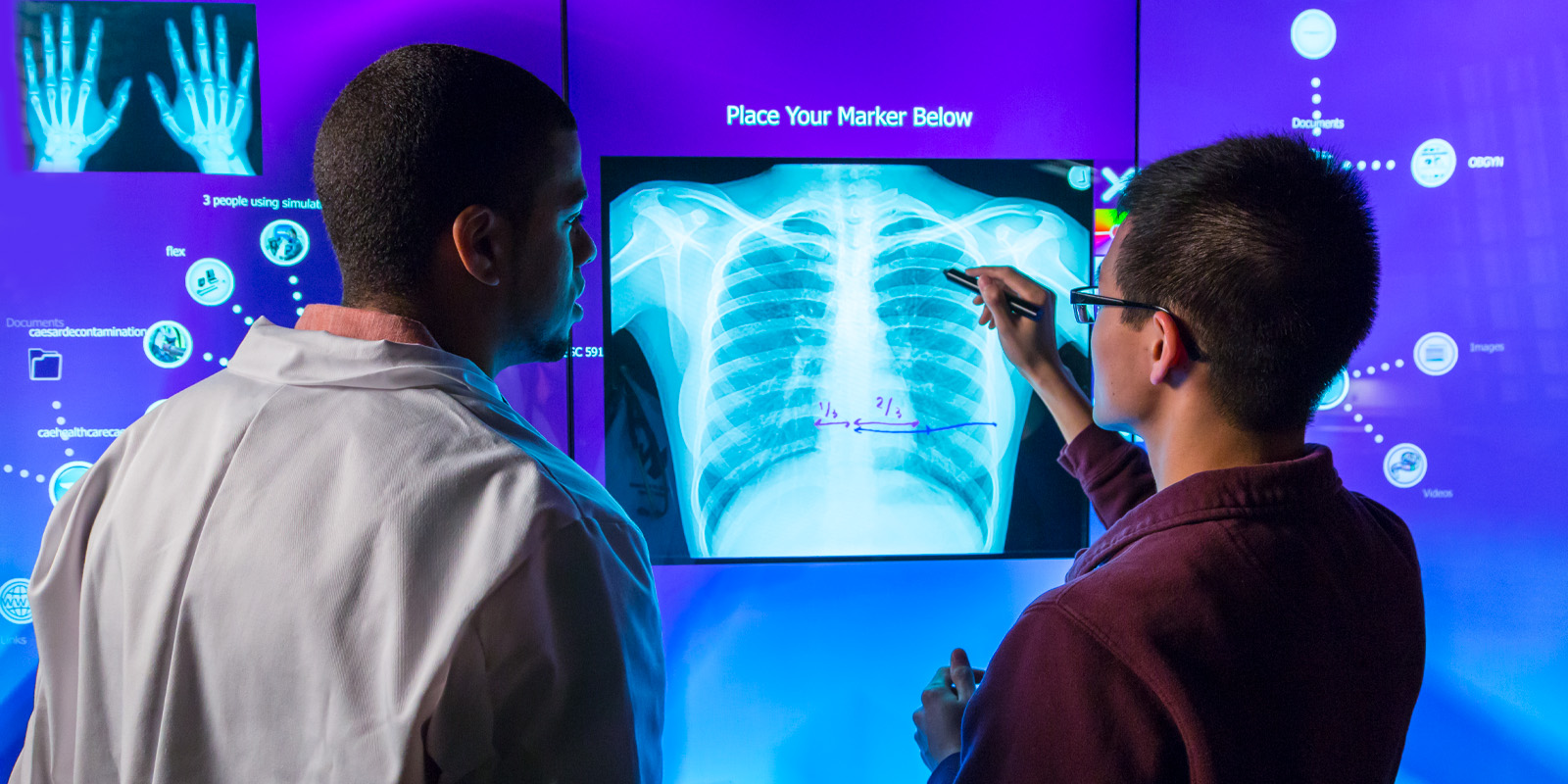 Why Study Bioinformatics & Systems Biology?
Personalized Medicine
Mutation detection, RNA sequencing, epigenetics, and proteomics are powerful tools from research to personal treatment plans, causing a high demand for bioinformatics in basic research and advanced health care.
Health Decisions
Informed decisions in medicine and health care policy result directly from bioinformatics. For a recent and widely known example, bioinformatics was necessary to track the spread of COVID-19.
Improved Prognostics
Biomarkers and genetic factors of disease are discovered through bioinformatic genomic and proteomic approaches, providing novel diagnostic markers, resulting in improved prognostics, and helping create new therapeutics.
Treatment Breakthroughs
Bioinformatics has led to numerous medical breakthroughs, including the rapid speed of recent vaccine development.
Why Study Bioinformatics & Systems Biology at UNMC?
UNMC's Bioinformatics & Systems Biology doctoral program trains innovators in cutting-edge computational approaches that have become essential tools for advancing research and innovating medical care. Bioinformatics is inherently suited to collaboration, and Bioinformatics & Systems Biology brings together scientists from across departments and between several Nebraska universities. UNMC is also home to the Center for Biomedical Informatics Research and Innovation, which facilitates collaboration, sharing resources, and networking on a national and international scale.
Bioinformatics & Systems Biology students focus on a range of topics, including understanding cellular, molecular, and genetic mechanisms in basic science, in development, and in disease pathogenesis. Ongoing focus areas include non-coding mutation detection in neurological diseases, aberrant transcript splicing in the cause and severity of various cancer types, gene expression and causality of therapy resistance, protein modifications contributing to heart disease, RNA and DNA modifications that contribute to cancer progression and severity, 3D DNA organization in developmental diseases, single-cell gene expression heterogeneity in anemia, and more.
The demand for bioinformatics work is high, and the Bioinformatics & Systems Biology program was created to meet these needs, offering research opportunities and classes that cultivate a challenging, collaborative, and enthusiastic training environment.
Program Highlights
The Bioinformatics & Systems Biology program is unique in its training and collaborative potential. Bioinformatics & Systems Biology students have the opportunity to merge wet-lab experimentation with in-depth data analysis or may perform purely computational research as needed. We partner with others across the University of Nebraska system, to develop training curriculum and mentorship opportunities that keep pace with the wide-ranging and rapidly advancing bioinformatic research.
Careers & Outcomes
Upon degree completion, students from the Bioinformatics & Systems Biology doctoral program will be well positioned for a variety of career paths in the rapidly growing field of bioinformatics. The program trains students to be leaders in research and innovation. Training in bioinformatics leads to careers as Scientists in academia and the commercial sector as Bioinformatics Researchers, Data Analysts, and Computational Scientists.
Student Testimonial
"The coursework teaches you the necessary skills to quickly become a power user with regards to programming. The BISB program does a great job of bridging the gap between computer scientists and biology researchers." – Cleo Sarmiento, PhD Student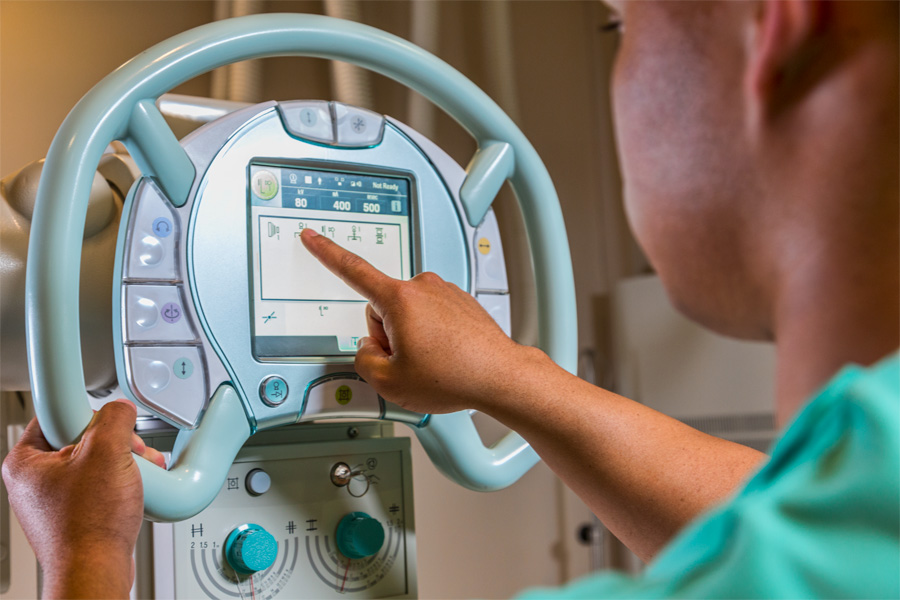 Related Programs
Students interested in this program may wish to explore: