PhD in Molecular Genetics & Cell Biology
Make discoveries at the frontiers of molecular genetics and cell biology with a PhD from UNMC.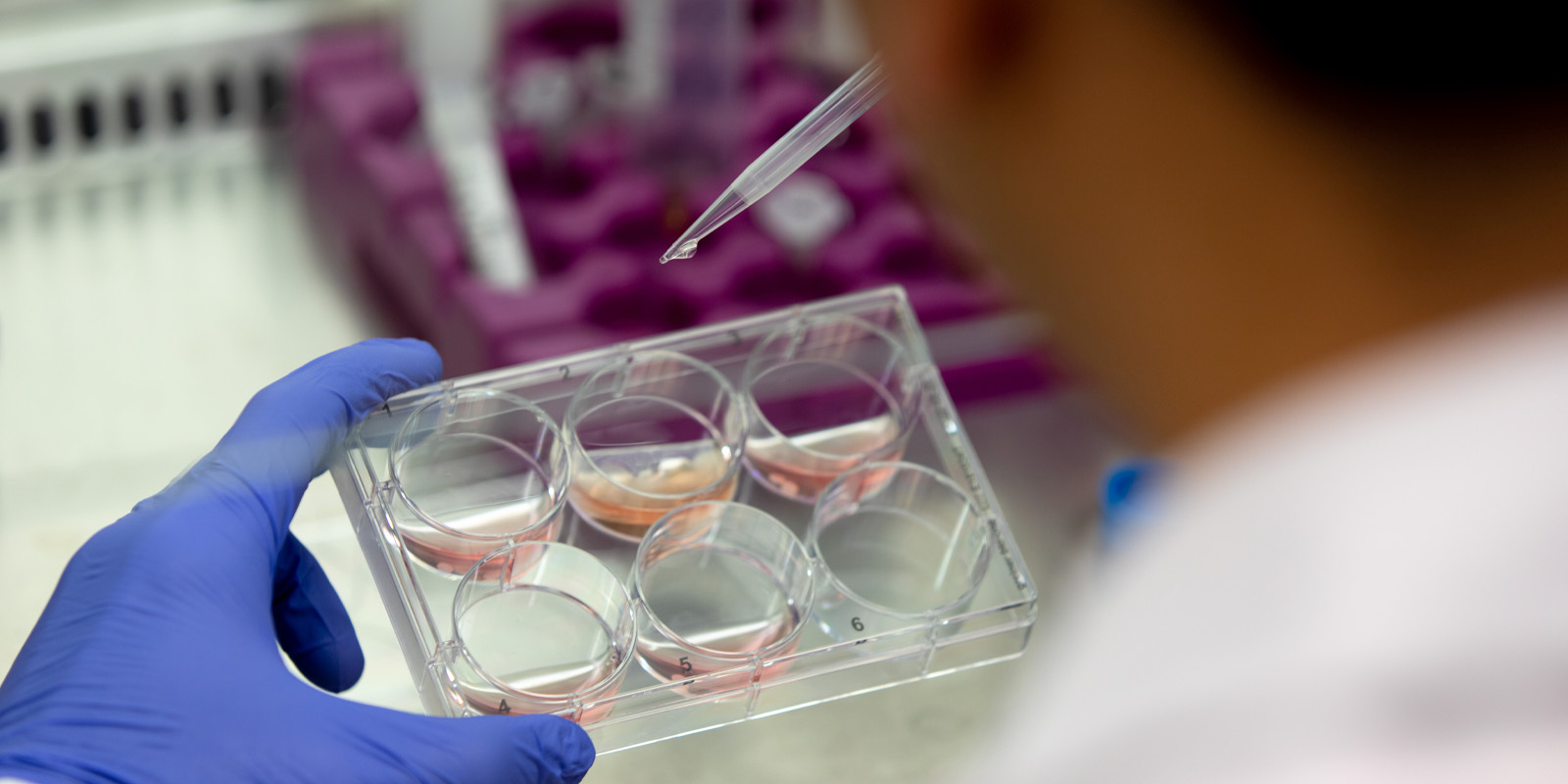 Why Study Molecular Genetics & Cell Biology?
The opportunities in the fields of genetics and molecular biology are remarkable. The wealth of genetic information and the potential to use this information for developing novel medical therapies and diagnostic procedures is unprecedented.
As a molecular genetics and cell biology researcher, you'll study the genetics of human disease, cancer cell biology and genetics, developmental biology and stem cells in disease and development. You'll have opportunities to perform cutting-edge biomedical research using multidisciplinary strategies.
Why Study Molecular Genetics & Cell Biology at UNMC?
UNMC's intensive Molecular Genetics & Cell Biology doctoral program is an innovative interdisciplinary community of scientists committed to training the next generation of scientists.
We will train you to conduct rigorous and interdisciplinary research focused on understanding the cellular, molecular and genetic basis of normal development as well as disease pathogenesis. 
Start Date
Spring, Summer, Fall
Multidisciplinary Approach
You'll have the opportunity to explore a wide range of research disciplines and approaches. More than 70 faculty members from 15 colleges, departments and/or institutes participate in Molecular Genetics & Cell Biology, including:
Biochemistry and Molecular Biology
Cellular and Integrative Physiology
College of Dentistry
College of Pharmacy
College of Public Health
Eppley Institute
Genetics Cell Biology and Anatomy
Internal Medicine
Munroe-Meyer Institute
Obstetrics and Gynecology
Ophthalmology and Visual Sciences
Pathology and Microbiology
Pediatrics
Pharmacology and Experimental Neuroscience
Radiation Oncology and Surgery
You'll study the fundamentals of biomolecules, genetics and genomics, and receptors and cell signaling. Teaching and research presentation skills also are stressed. As part of three electives, you'll choose either Tools and Algorithms in Bioinformatics or Modern Approaches in Cell Biology and Molecular Genetics.
The core curriculum includes Fundamentals in Genetics and Genomics, Molecular Cell Biology, Human Histology, Neuroanatomy Lab, Gross Anatomy Laboratory, and Teaching and Research Presentation Skills, as well as teaching practicums.
Careers and Outcomes
Our graduates enter into a variety of careers in academia, industry and government service. Our students have obtained postdoctoral positions at highly ranked academic institutions.
Job Opportunities
Biomedical scientist
Academia
Industry
Government
Related Programs
Students interested in this program may wish to explore: