PhD in Neuroscience
In terms of basic sciences, neuroscience is one of the last remaining major frontiers in science.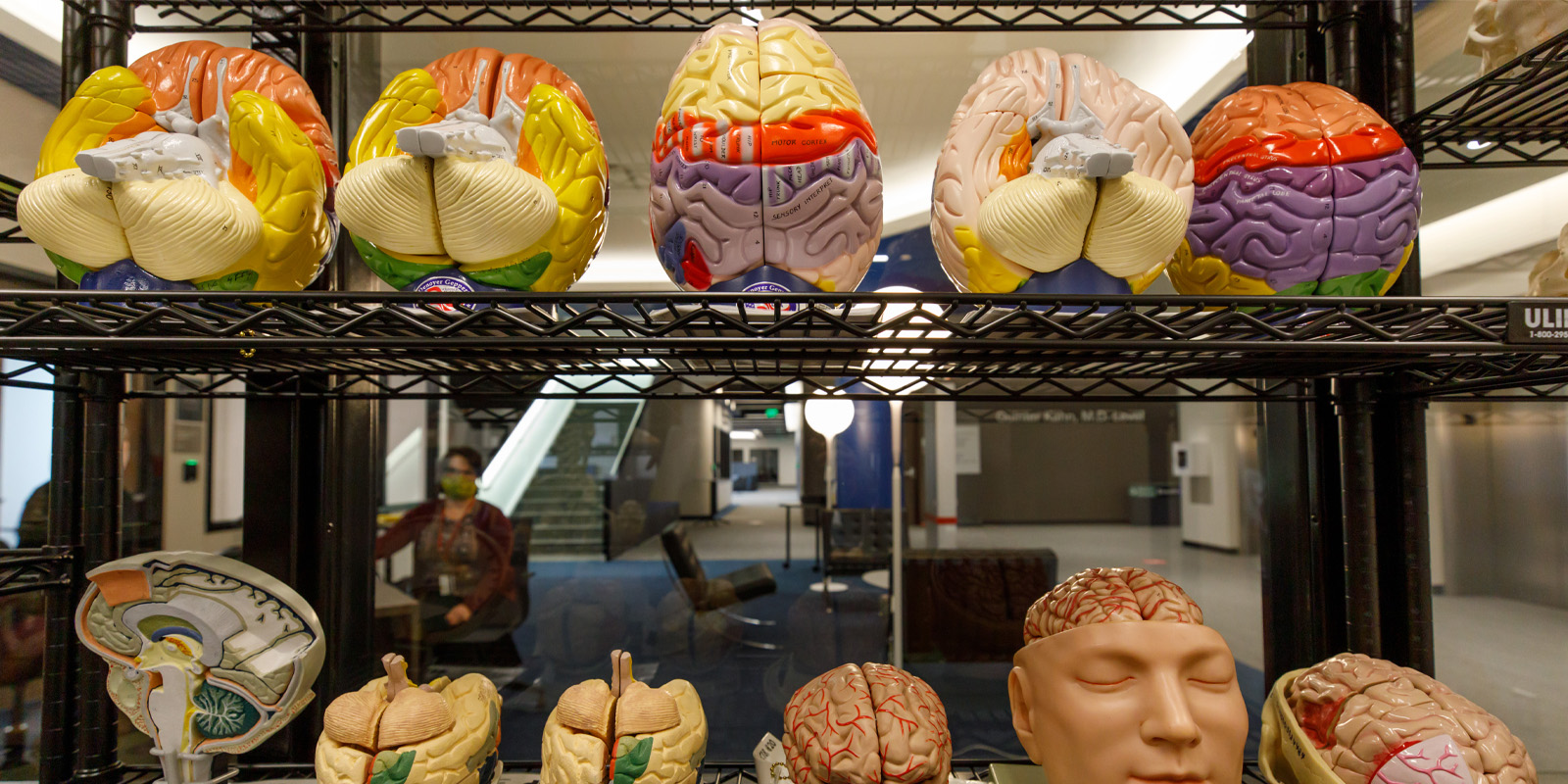 Why Study Neuroscience?
How and why we reason, recall, and behave in unique ways during health and diseases are complex questions waiting to be answered by you, a new graduate student in our IGPBS Neuroscience graduate program. At UNMC, we use cutting edge and state-of-the-art imaging, electrophysiology, molecular biology, behavioral sciences, animal models, novel chemical entities and big data computational analyses to unravel these fascinating questions in clinical and basic science setting.
Why Study Neuroscience at UNMC?
The Neuroscience program is like a new kid on the block: energetic, dynamic and with a lot of room for growth. At UNMC, we work diligently to unravel how the brain functions in health and diseases. In Omaha, which is frequently listed in the top 10 of mid-size US cities for having a high quality of life, affordable housing, a strong economy, and a vibrant music & art scene for the 18-34 age group, you can conduct research in many areas of clinical and basic sciences using an array of cutting-edge tools.
Our researchers are well-equipped by our connections to Nebraska Medicine, Children's Hospital and Boy's Town Research Hospital. Systems are also in place to support student training with a group of dedicated faculty with independent funding and numerous UNMC Core Facilities. Our faculty are spread across numerous departments across campus, providing a rich environment for collaborative research. Our graduate student body is diverse, and our graduates continue to have successful careers in academia, industrial or regulatory settings.
Program Highlights
Neuroscience graduate students complete three laboratory rotations prior to joining a lab for PhD dissertation.
We have the country's first NIH-funded training grant on "Neuroimmunology of Disease Training Program" (NIH T32 NS105594) that provides research training at the intersection of immunology and neuroscience for students. Accepted graduate students can experience the clinical manifestations of neurological diseases and conduct a short research project outside the primary lab to broaden research horizons.
Students are given the opportunity to do an internship at BigPharma if identified and selected.
Students can pursue a Certificate in Business Management at minimal cost if interested in entering the corporate world.
Careers & Outcomes
After completing their PhD, many students go into post-doctoral research position at research institutions. Some also go into residency programs, Big Pharma/Biotech, Scientific Writing, Regulatory Affairs, etc. Four representative examples are listed below:
Rachel Spooner (PhD '21): Post doctoral Fellow- Heine University, Dusseldorf, Germany.
Alex Wiesman (PhD '20): Research, and Associate Editor, Frontiers in Neurology, Montreal Neurological Institute, McGill University Health Center, Canada
Justin Grassmeyer (PhD '19): Resident, Oregon Health & Science University, Casey Eye Center, Oregon, USA
Jeffrey Moffat (PhD '18): Neuroscientist, University of California, San Francisco, USA
Special Features of the Program
We foster a collegial and productive environment to develop the next generation of researchers
Neuroscience comprises of faculty from several basic and clinical departments, including Department of Pathology, Microbiology, and Infectious Diseases, Department of Cellular and Integrated Physiology, Department of Neurological Sciences, Department of Neurosurgery, Department of Ophthalmology and Visual Sciences and Munroe Meyer Institute (childhood diseases).
Neuroscience graduate students meet monthly over lunch to discuss success strategies. Every student is important to us.
We host a Summer Research Symposium with a "fun and games" vibe that students help create and manage.
Related Programs
Students interested in this program may also wish to explore: