MS or PhD in Clinically Relevant Basic Research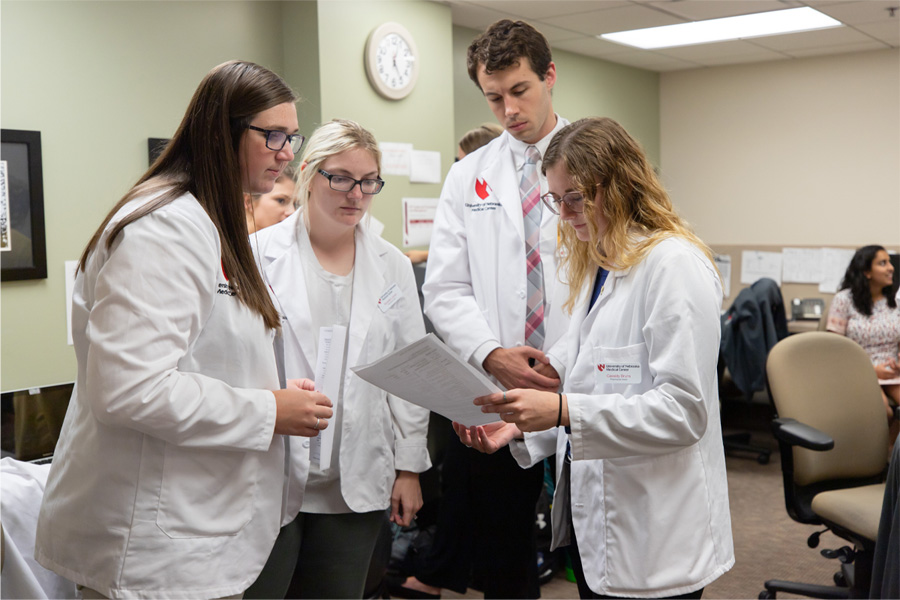 Students will engage in and learn processes and methodologies affiliated with basic science studies that have translational relevance to the health of patients. Types of research considered clinically relevant include, but are not limited to, the use of animal and cell culture models to examine mechanisms of disease; bio modeling of disease states by technological approaches; and development of technology to study biological processes, diagnose, and treat human diseases and medical conditions.
Advisory Committee
Dr. Carol Casey (Program Director) and Dr. Iqbal Ahmad
Curriculum
MS Curriculum
PhD Curriculum
General Requirements
 Completion of at least 30 semester credits beyond the bachelor's degree, including both lecture coursework and research   credits 
 Completion of coursework
 Completion of the comprehensive examination
 Completion of a research project consistent with a master's level achievement
 Completion and successful defense of a master's thesis (Thesis Option)
Students must complete the majority of their coursework (all courses but one, excluding Seminar and Doctoral Dissertation) from their approved Program of Study prior to the Comprehensive Exam.